Covid-19
Art Kane




Portrait






12 August 1958–12 August 1958




Charles Mingus, Jimmy Jones, Buck Clayton
A Great Day in Harlem or Harlem 1958 is a 1958 black-and-white group portrait of 57 notable jazz musicians photographed in front of a brownstone in Harlem, New York City. The photo has remained an important object in the study of the history of jazz.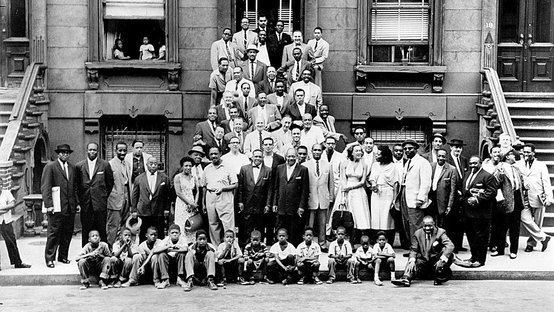 Art Kane, a freelance photographer working for Esquire magazine, took the picture around 10 a.m. on August 12 in the summer of 1958. The musicians had gathered at 17 East 126th Street, between Fifth and Madison Avenues in Harlem. Esquire published the photo in its January 1959 issue. Kane calls it "the greatest picture of that era of musicians ever taken."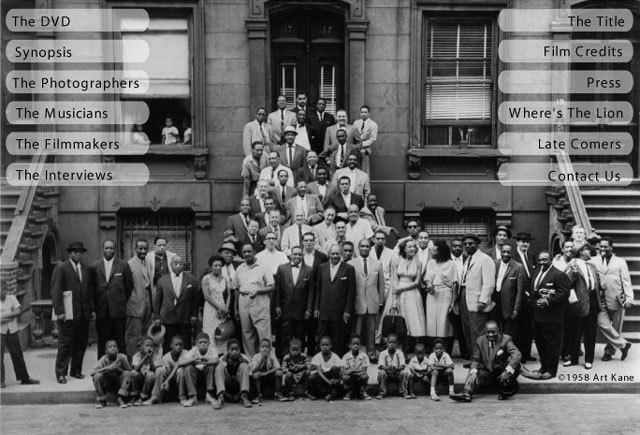 As of January 2016, only two of the 57 musicians who participated are still living (Benny Golson and Sonny Rollins).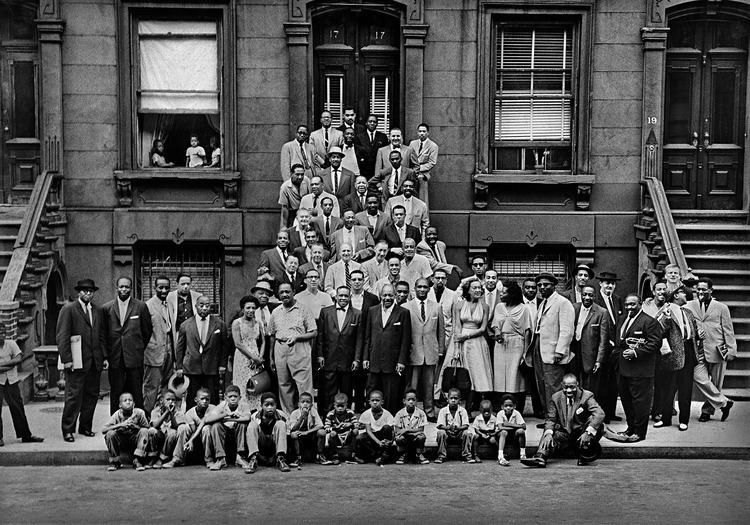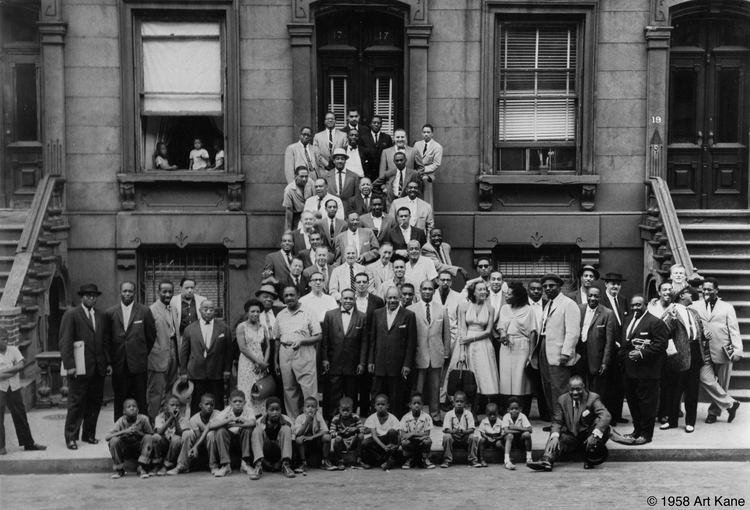 Count Basie, having grown tired of standing, sat down on the curb, and gradually a dozen children followed. Most of the children were neighborhood residents, although the second child from the right, Taft Jordan, Jr., had accompanied his father, Taft Jordan, to the photo session. The photography crew was already having trouble directing the adults, and the presence of the children added to the chaos: one of the children appearing in the window kept yelling at a sibling on the curb; another kept playing with Basie's hat; Taft Jordan, Jr. had been scuffling with the older child seated to his left. Ultimately, Art Kane realized that any further attempt to organize the proceedings would be futile, and he decided to incorporate the subjects' actions.
Jean Bach, a radio producer of New York, recounted the story behind the photograph in her 1994 documentary film, A Great Day in Harlem. The film was nominated in 1995 for an Academy Award for Documentary Feature. Bach described how, upon the film's release, a number of similar photographs employed the "A Great Day in…" theme. Hugh Hefner assembled Hollywood-area musicians for "A Great Day in Hollywood" in conjunction with a sneak preview of A Great Day in Harlem. Soon after, "A Great Day in Philadelphia" included musicians such as Jimmy Heath, Benny Golson and Ray Bryant. During the filming of Kansas City (1996), musicians including Jay McShann posed for "A Great Day in Kansas City". A multi-page supplement in The Star-Ledger featured "A Great Day in Jersey," while a Dutch photograph was titled "A Great Day in Haarlem." In 1998 "Great Day in St Paul", was taken by Byron Nelson.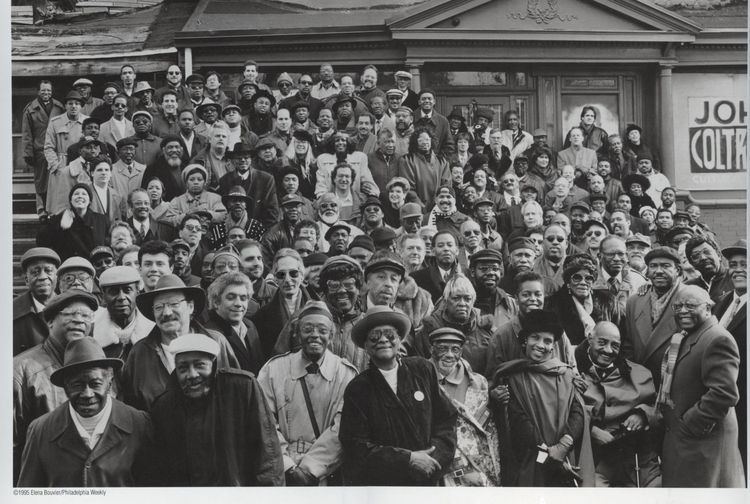 The trend spread to other styles of music, with Houston blues musicians posing for "A Great Day in Houston." "A Great Day in Hip Hop" was followed by XXL's "The Greatest Day in Hip Hop." An Atlanta radio station gathered musicians for "A Great Day in Doo-Wop." A New York cellist, inspired by both the original photograph and the film, assembled chamber musicians for "A Great Day in New York." The New York Post ran "A Great Day in Spanish Harlem."
The photograph was a key plot point in Steven Spielberg's 2004 film The Terminal. The film starred Tom Hanks as Viktor Navorski, a character who comes to the United States in search of Benny Golson's autograph, with which he can complete his deceased father's collection of autographs from the musicians pictured in the photo.
1998: "A Great Day in Hip-Hop" — for this photograph by Gordon Parks, commissioned by XXL magazine, 177 hip-hop artists gathered on the stoop of number 17 as well as those of the buildings on either side.
2004: "A Great Day in London" — in an initiative inspired by Art Kane's photograph, 50 writers of Caribbean, Asian and African descent making a significant contribution to contemporary British literature gathered to be photographed on the steps of the British Museum in London.
2008: "A Great Day in Paris" — more than 50 musicians from the US who were then residing in Paris, France, took part in a historic photo session. The project was initiated by Ricky Ford, who has said: "2008 was the 50th anniversary of the photo "A Great Day in Harlem" that Art Kane had taken in 1958 of all those jazz musicians in Harlem. I thought it would be a good idea to do the same thing with the American jazz musicians that lived in France. It took a year to prepare. Musicians from all over France came. Philippe Lévy-Stab took a group photo on the steps of Montmartre and Michka Saäl started to work on a documentary film of those musicians."
2016: "A Great Day in Hackney" — in the spirit of Art Kane's photograph, British jazz musicians assembled to celebrate the 30th anniversary of The Premises Studios in Hackney.
A Great Day in Harlem (photograph) Wikipedia