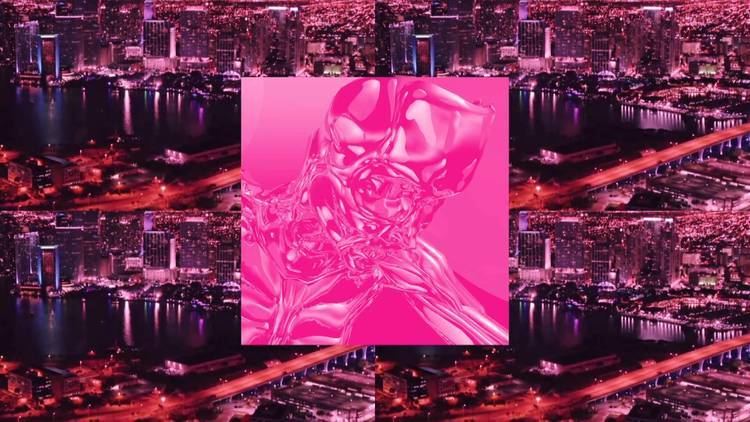 Cook attended Goldsmiths, University of London, where he studied music. There, he reconnected with Danny L Harle, with whom he had gone to school as a teen. The two bonded over their shared musical tastes and interest in comedy duo Tim & Eric. This grew into a musical project called Dux Content. Since they did not have a vocalist, Dux Content focused on musical experiments like compound metres and changes in tempo. One of their earlier works was a collection of compositions for the Disklavier, released with Spencer Noble and Tim Phillips under the name "Dux Consort".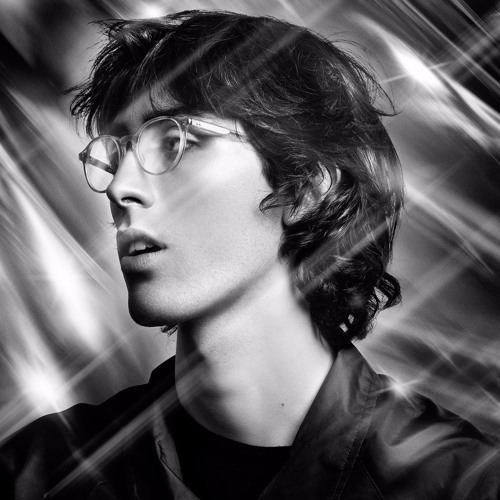 Cook created Gamsonite, a "pseudo-label" collecting his early collaborations. Dux Content released its songs with strange renderings of digital avatars for promotional artwork. They contributed to the score for Alicia Norman's animated film Heart of Death and began considering a children's television show titled Dux Content's Jungle Jam. Cook and Harle explored how to build rhythms out of a vocalist's natural singing tempo and released the results as "Dux Kidz". The project was noticed by producer Sophie, who later worked with PC Music's acts. Cook began working on building flashy websites with Hannah Diamond and decided to focus on using websites to promote music. In August 2013, Cook founded PC Music as a way of embracing an A&R role, with the aim of "recording people who don't normally make music and treating them as if they're a major label artist."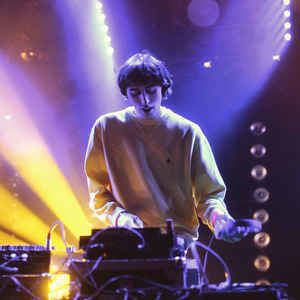 In January 2014, Cook released "Keri Baby" as his first solo single, with vocals by Diamond. The track uses pop clichés and glitchy vocals to depict Diamond as a digital entity on a screen. His follow-up single "Beautiful" was released in June. "Beautiful" is a pastiche of Eurodance, featuring high, pitch-shifted vocals and donk sounds. Fact magazine called it PC Music's "de-facto anthem", and the song received a remix from Scottish producer Rustie.
Cook worked with Sophie to produce a song for QT, a pop singer portrayed by American performance artist Hayden Dunham. She found Cook through his work online and wanted to use a song to market a QT energy drink. Their resulting collaboration "Hey QT" was released in August 2014 on XL Recordings.
On 22 December 2014, A. G. Cook released "What I Mean" from his "Personal Computer Music" mix as a single. The single was made available as a free download via radio presenter Annie Mac's "Free Music Monday" SoundCloud channel. Opening with muffled dialogue, the song incorporates robotic vocals and a sample of R&B artist Chuckii Booker. Its organ-based arrangement was a more soulful take on Cook's usual style of dance-pop. After discussing a collaboration on a Charli XCX album, Cook contributed an official remix of her single "Doing It" featuring Rita Ora.
Cook's work received recognition on year-end lists for 2014. "Keri Baby" was listed at number 5 of Dummy magazine's "20 Best Tracks of 2014", and Buzzfeed's "13 Obscure Tracks of 2014", number 1 on Gorilla vs. Bear's, "Favourite Tracks of 2014", number 2 on Dazed & Confused's "Top 20 Tracks of 2014". Pitchfork Media ranked "Beautiful" number 30 on its list of "The 100 Best Tracks of 2014".
March 2015 saw Cook's PC Music head to the USA to showcase all 11 of his label's talent at the Empire Garage in Austin, Texas as part of SXSW. The showcase received positive reviews, with The Guardian saying "AG Cook's entire thundering set [shows] this is a label refusing to be confined by definitions of genre or good taste." On 8 May 2015, Cook performed as part of a PC Music show at BRIC House in Brooklyn, New York as part of the Red Bull Music Academy Festival. The show was billed as the premiere of Pop Cube, "a multimedia reality network".
"Superstar," Cook's fifth single, was released via PC Music on 13 July 2016. On the day of its release, Cook revealed via Twitter that "Superstar" had been in the works for over two years prior, originally beginning as a "topline pitch" for electro house DJ Zedd.
In April 2016, experimental music producer Oneohtrix Point Never posted a cryptic video to his Instagram that appeared to show Cook working on a remix of "Sticky Drama," a single from his 2015 album Garden of Delete. The remix was later surprise-released on 16 December 2016.
In March 2017, Charli XCX's mixtape Number 1 Angel was released, prominently featuring production by Cook and others, including PC Music artists and affiliates SOPHIE, Danny L Harle, Life Sim, and EASYFUN, who created the project EasyFX with Cook.
Cook's style of music amplifies the clichés of mainstream pop music from the 1990s and 2000s. He follows the work of "mega-producers" such as Max Martin and Jimmy Jam and Terry Lewis. Cook references Scritti Politti's album Cupid & Psyche 85 for its "conscious decision to take pop music and make it as shiny and detailed as possible". He cites Korean and Japanese pop music as influences, as well as gyaru subculture.
Cook begins constructing tracks by constructing chords and melodies note by note. He prefers the sounds of virtual instruments and avoids sound design early in the process, giving his music a deadpan simplicity. He experiments with combining dissonant sounds, and the resulting dense, multi-layered arrangements are influenced by the black MIDI techniques. Cook's arrangements are inspired by the mechanized music of composer Conlon Nancarrow. When collaborating with other artists, he prepares an extensive demo so that they can complete lyrics and record vocals straight away. Cook thoroughly processes the vocals, chopping them to use as a rhythmic element atop the melody.
In contrast to most of the artists on PC Music, Cook wears plain clothing. GFOTY jokingly characterised his style as normcore.