6.6

/

10

1

Votes

Alchetron

Rate This





Developer(s)

FarmerGnome




Programmer(s)

Paul Hart




Writer(s)

Paul Hart Lee Williams




Genre

Shoot 'em up




Platform

Microsoft Windows







Designer(s)

Paul Hart




Artist(s)

Paul Hart




Initial release date

23 September 2015




Publisher

Devolver Digital







Composer(s)

Steven "Surasshu" Velema




Modes

Single-player video game, Multiplayer video game




Similar

Devolver Digital games, Shoot 'em up games
The first five minutes of a fistful of gun
A Fistful of Gun is a shoot 'em up video game developed by New Zealand-based indie developer FarmerGnome (pseudonym of Paul Hart) and published by Devolver Digital. The game released on 23 September 2015.
Contents
A fistful of gun continue sidequest
Plot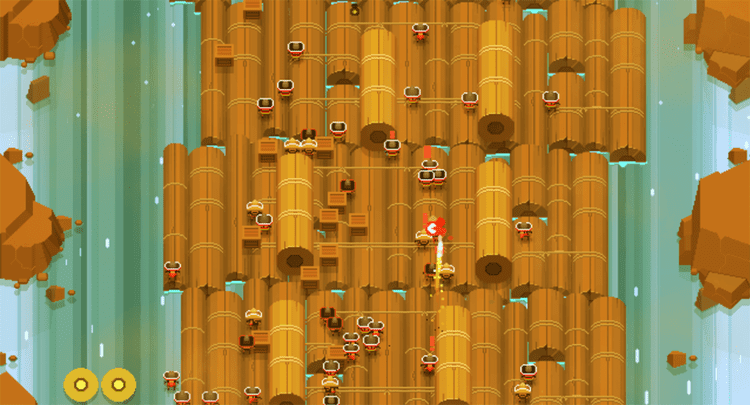 A Fistful of Gun is about railroad baron Clayton Boon, who has signed a contract with the devil to obtain wealth and might, because of which he is building a doomed track to the depths of hell, connecting it to the overworld. What he did not expect, however, is that an old shaman is living there, raising shootists from the dead to fight their way through the Wild West, killing the enemies they encounter and stop Boon in three acts of pure action.
Gameplay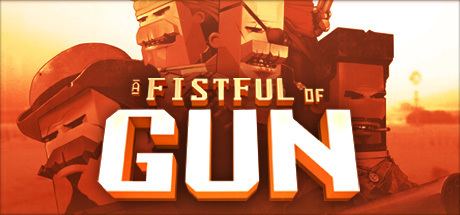 A Fistful of Gun gives the player has the ability to select one of eleven unique gunslingsers, of which every one features a different control scheme, for either mouse, keyboard or gamepad. The player may choose between story, arcade and online mode, where the online mode features co-op for up to nine players. In the story mode, the player is given the opportunity to directly follow the plot or complete side-quests to obtain gold, upgraded weapons and bottles of whisky. After every stage, the player may choose one out of five random skill upgrades, enhancing the character's ability and support the player beating the stages following up. At the end of each act, the player is facing an enormous boss to battle, who is keeping the secret to reach the next act, bringing the player nearer to antagonist Clayton Boon.
Development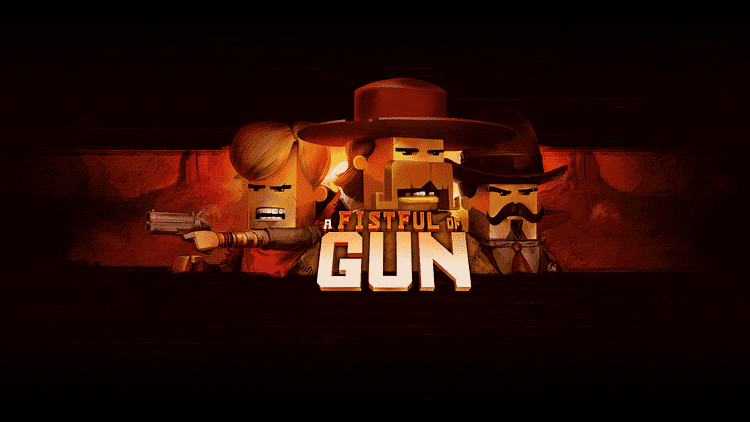 A Fistful of Gun is the upgrade of FarmerGnome's free game a Fistful of Gun, set to release under the name a Fistful of Gun: For a Few Gun More. It was eventually acknowledged and picked up by Devolver Digital, supporting FarmerGnome and making him expand the game to a full, commercial release. To accomplish this, the game concluded to release as A Fistful of Gun. While the original game only featured three gunslingers, one for each device, the game was expanded to eleven playable characters, each of them including a different control scheme. Additionally, during a long and silent development phase in 2015, the story mode of three acts, with more music composed by Steven "Surasshu" Velema added to the game to suit the story. It was finally announced on 27 August 2015, that the game is going to release on 24 September 2015, however, it launched one day earlier, namely, 23 September 2015.
Reception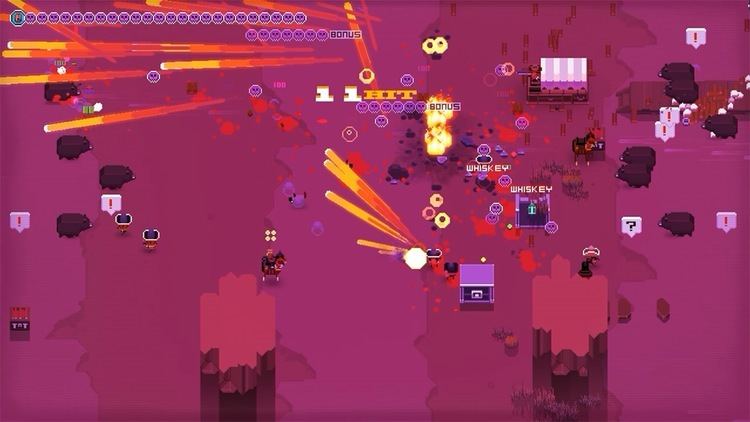 A Fistful of Gun received mixed to positive reviews, and holds an average score of 62/100 on Metacritic. Stephen Turner of Destructoid praised the game, saying "A Fistful of Gun is a bombardment of the senses. It's your usual post-modern, knowing wink to the camera fare; very loud, very brash, but also raising a smile with its constructive asides and one-liners." However, he blamed the game's Story Mode by stating, that the Arcade Mode is where "A Fistful of Gun becomes more accessible, more fun." The only thing Turner criticized about the game is that "A Fistful of Gun's only major errors lie in its repetitive and muddied action, all blasted through an ADD pacing.", but still noted that it is "still fun and humorous".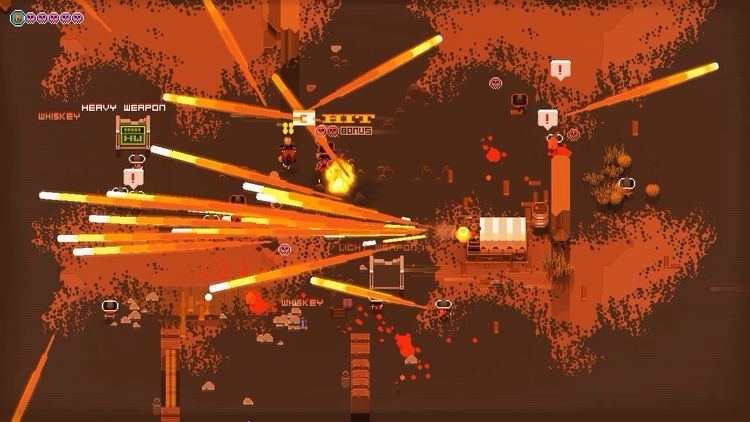 References
A Fistful of Gun Wikipedia
(Text) CC BY-SA