Anne E. London (born December 31, 1957, in southern California) is an American artist and conservationist. Her art was greatly affected by a trip to a refuge for retired media animals, after which she started to focus on doing dramatic pieces that provide emotive portraits of wild animals, especially endangered species. She lives in Mandeville,Louisiana and works primarily with charcoal, watercolor, and engravings. London has established her reputation through producing art for non-profit wildlife preservation organizations and through showing and selling her work at art fairs across the United States.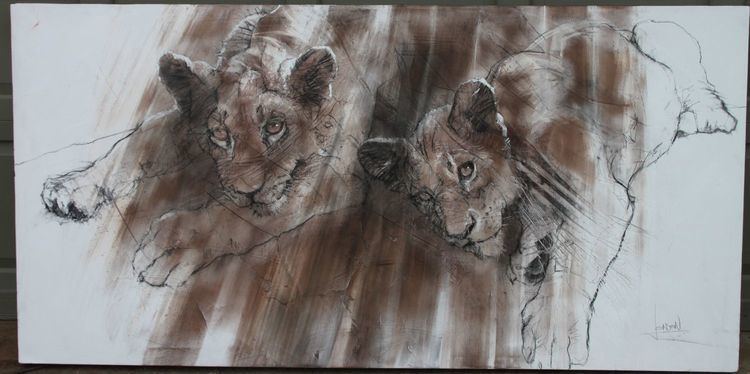 She travels to Africa annually to continue her conservation work and draw her subjects.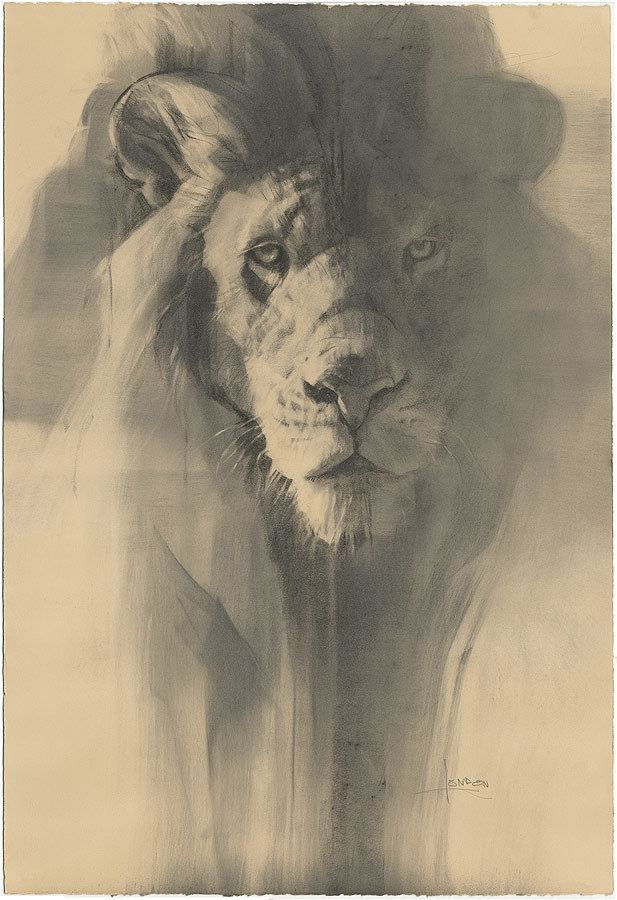 London studied graphic arts under Saul Bernstein at Southern California State University and worked professionally in movie studio graphics design, doing storyboarding and logo design for the actress Tippi Hedren, until a visit to Hedren's Shambhala Preserve for retired media animals inspired her to leave the commercial sector. She later became a founding member of the conservation and infrastructure development group Build on Hope in Mozambique. Her art career has spanned almost four decades and is displayed in corporate and private collections all over the world..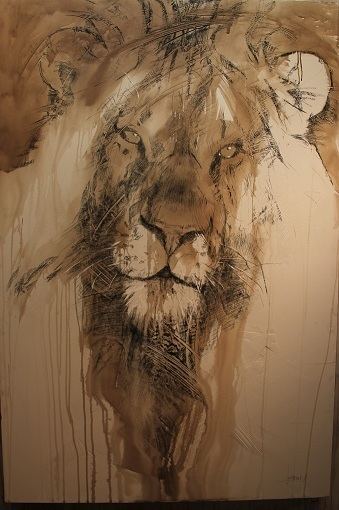 Visiting Africa regularly, she often draws her subjects live, and has been known to use coffee to draw with if she runs out of paint in the bush. She initially focused on engraving, but in due to carpel tunnel syndrome she switched over to charcoal and water media. She is well known for the spirit and emotion she portrays in her animal subjects. London now focuses on water color and charcoal over Venetian plaster on canvass.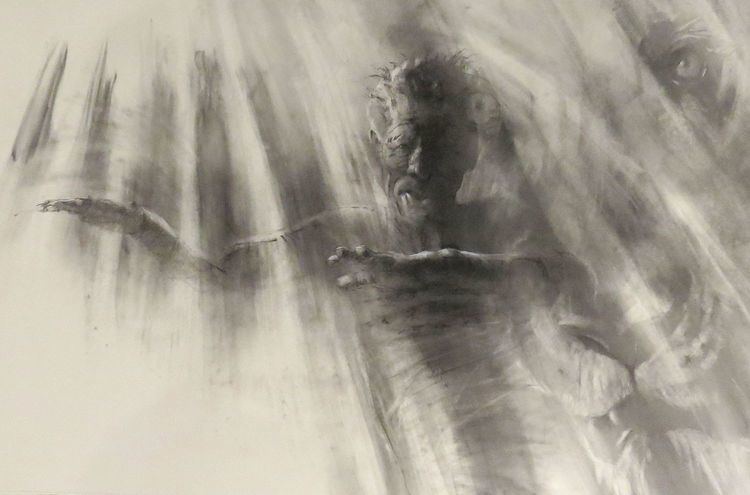 A profile of London and her work by Heather Campe called "Letting Loose" was published in the Mar/Apr 2007 edition of Wildlife Art Magazine.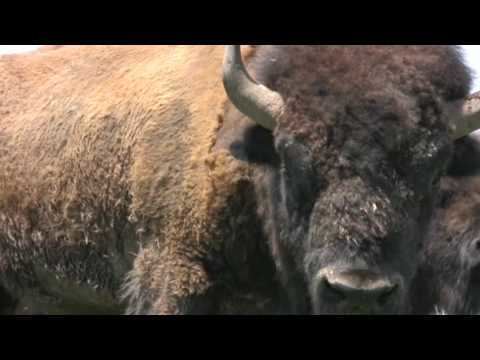 Recent work includes artwork for non-profit preservation organizations such as the International rhino Association and The Cheetah Conservation Fund.
London is a Signature Artist member of The Society of Animal Artists. She was awarded the 2005 Award of Excellence for Kitabu.
London was the featured artist on ArtFairCalendar.com in August, 2007. In 2008 London's work was included in a series of conservation documentary videos produced by Captured Life Productions, filmed in South Africa, Mozambique, Botswana, Namibia and Cape Town.
London sells her artwork through two Galleries in the United States, The E. Lawrence gallery, the oldest fine art gallery in Aspen, Colorado and Mountain Trails Gallery in jackson, Wyoming. She also sells online and by exhibiting at fine art shows primarily in the United States,but also through agents in Italy, South Africa and Central America.
In 2011 and 2012, London won "Best in Show" or other awards at thirteen national exhibitions. In 2014, she was cited as "Best in Show" at three of the most prestigious shows in North America. Her work was selected for the annual "Artists for Conservation" 2015 calendar. Each year, she guides a group of her friends and collectors across Africa, introducing them to her favorite animal subjects and involving them in conservation projects across Botswana and South Africa. In 2012, she and her husband, oceanographer Jim Hart, founded Arts For Animals inc. This non-profit organization pairs artists with African school children to teach them artistic skills and wildlife conservation stewardship. In 2014, Arts for Animals influenced the lives of over 300 African students by connecting creativity with conservation. Their "Animal Protector" program has 500 members and hopes to gain 2500 more in 2015.
In 2014,she was nominated for the prestigious Simon Coombs conservation award through The Artists For Conservation Foundation.
London continues to expand Arts for Animals to other areas of Africa and exhibit her work worldwide.
2005 Award of Excellence, Society of Animal Artists
2014 nominated for Simon Coombs conservation award