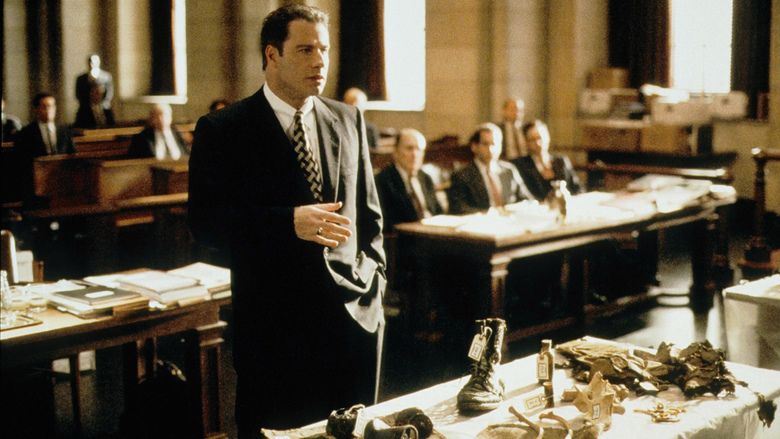 Environmental toxins in the city of Woburn, Massachusetts contaminate the area's water supply, and become linked to a number of deaths of neighboring children. Jan Schlichtmann (John Travolta), a cocky and successful Boston attorney who zips around town in his Porsche, and his small firm of personal injury lawyers are asked by Woburn resident Anne Anderson (Kathleen Quinlan) to take legal action against those responsible.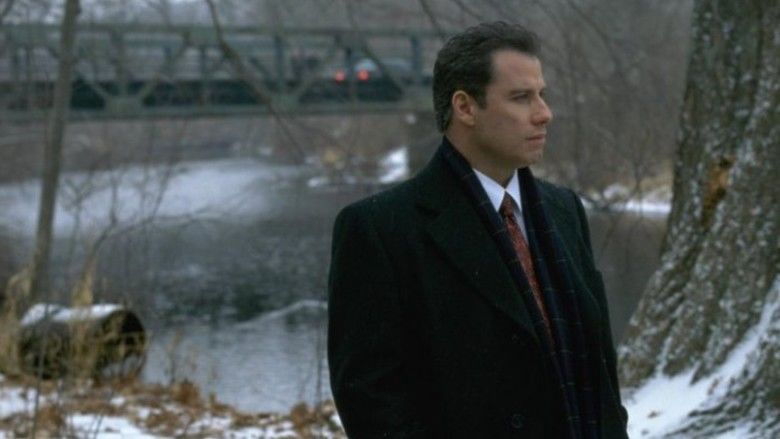 After originally rejecting a seemingly unprofitable case, Jan finds a major environmental issue involving groundwater contamination that has great legal potential and a couple of defendants with deep pockets. The local tanneries could be responsible for several deadly cases of leukemia, but also are the main employers for the area. Jan decides to go forward against two giant corporations (real-life companies Beatrice Foods and W. R. Grace and Company) with links to the tanneries, thinking that the case could possibly earn him millions, as well as enhancing his and his firm's already considerable reputation.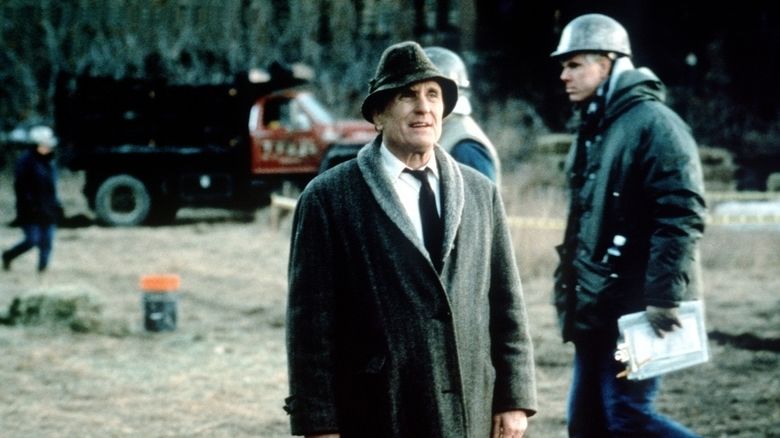 Bringing a class action lawsuit in federal court, Jan represents families who demand a clean-up of contaminated areas and an apology. However, the case develops a life of its own and takes over the lives of Jan and his firm. The lawyers for the tanneries' parent corporations are not easy to intimidate, a judge (John Lithgow) makes a key ruling against the plaintiffs, and soon Jan and his partners find themselves in a position where their professional and financial survival has been staked on the outcome of the case.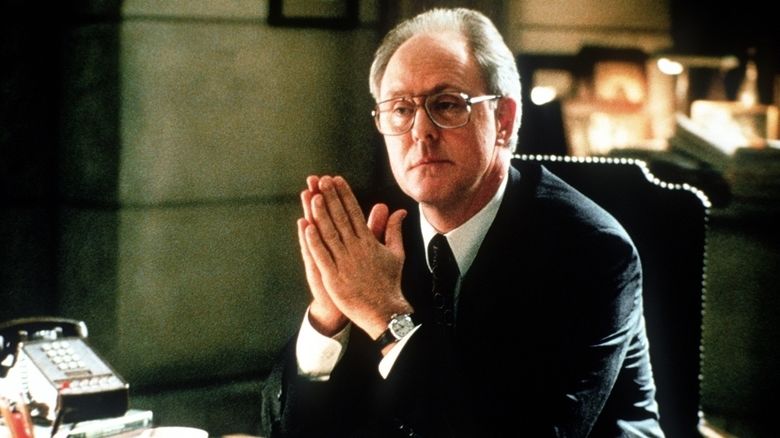 Jan stubbornly declines settlement offers, gradually coming to believe that the case is about more than just the money. He allows his pride to take over, making outrageous demands and deciding that he must win at all costs. Pressures take their toll, with Jan and his partners going deeply into debt. After a lengthy trial, the case is dismissed in favor of Beatrice, Jan having turned down an offer of $20 million from Beatrice attorney Jerry Facher (Robert Duvall) while the jury was deliberating. The plaintiffs are forced to accept a settlement with Grace that barely covers the expense involved in trying the case, leaving Jan and his partners broke. The families are deeply disappointed, and Jan's partners dissolve their partnership, effectively breaking up the firm. Jan ends up alone, living in a small apartment and running a small-time law practice. He manages to find the last key witness to the case, but lacks resources and courage to appeal the judgement. The files are archived while Jan later files for bankruptcy.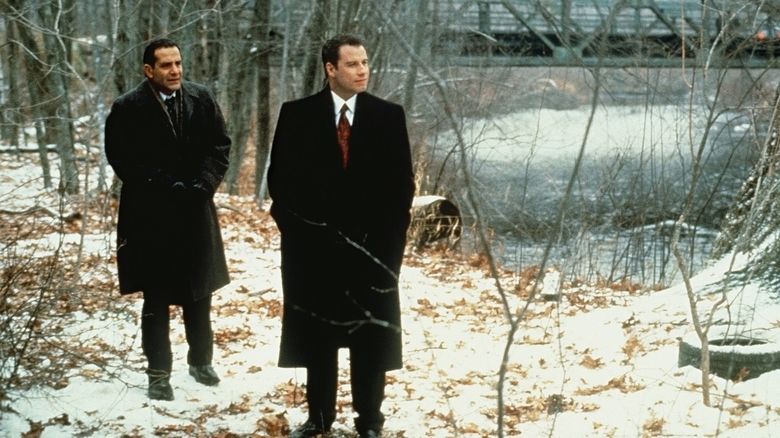 In a postscript, a montage of short scenes involving the key characters in the film, combined with on-screen captions, reveals that the Environmental Protection Agency, building on Jan's work on the case, later brought its own enforcement action against the offending companies, forcing them to pay millions to clean up the land and the groundwater. It takes Jan several years to settle his debts, and he now practices environmental law in Toms River, New Jersey.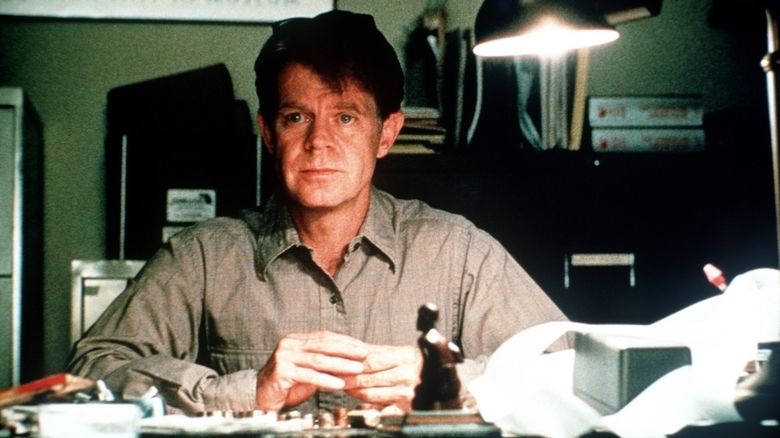 The plotline has been greatly simplified from the book, e.g. later findings by the Environmental Protection Agency and its potential consequences that might have allowed the plaintiffs another trial against Beatrice, and which did ultimately lead to a conviction of perjury against John Riley, and improper conduct for Mary Ryan, are referred to only briefly in the epilogue.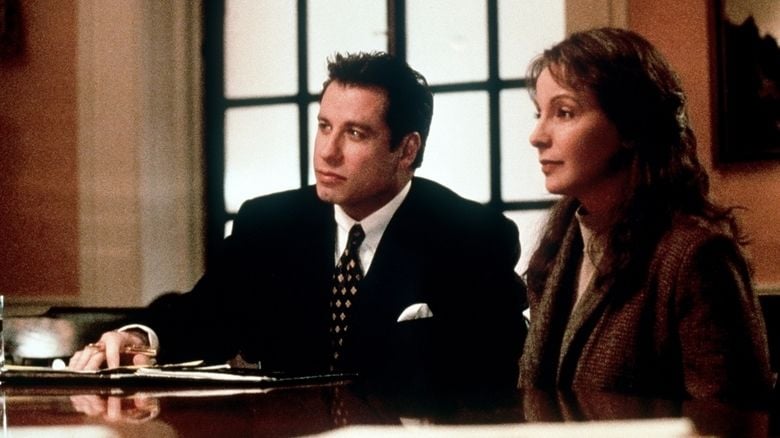 The characters Charles Nesson, Mark Phillips, Rikki Klieman, Teresa Padro and others have been removed from the film version, as well as the plot points that they contribute.
Plaintiffs
John Travolta as Jan Schlichtmann, attorney
Tony Shalhoub as Kevin Conway, attorney
William H. Macy as James Gordon, financial adviser
Željko Ivanek as Bill Crowley, attorney
Kathleen Quinlan as Anne Anderson
Mary Mara as Kathy Boyer
Defendants
Robert Duvall as Jerry Facher, attorney for Beatrice Foods
Bruce Norris as William Cheeseman, attorney for W. R. Grace and Company
Peter Jacobson as Neil Jacobs
Sydney Pollack as Al Eustis, CEO of W. R. Grace and Company
Other significant persons
John Lithgow as Judge Walter J. Skinner
Dan Hedaya as John Riley, owner of John J. Riley Tannery, a subsidiary of Beatrice Foods
James Gandolfini as Al Love, W. R. Grace employee
Stephen Fry as Dr. George Pinder, scientific expert witness
Howie Carr as Radio Talk Show Host
Film review aggregation website Rotten Tomatoes certified the Film as "Fresh" with 60% of reviews favorable, summarizing the consensus as "intelligent and unconventional." Despite receiving mostly positive reception from critics and with Duvall getting an Oscar nomination, A Civil Action was nowhere near as successful as anticipated with audiences. Its domestic gross was a mere $56 million, well below its $75 million budget. During its original theatrical release A Civil Action was competing with other Christmas season blockbusters including Shakespeare in Love, The Prince of Egypt, Star Trek: Insurrection, You've Got Mail, Stepmom and Patch Adams. The film was successful on limited release.
The music score was written by Danny Elfman.
Other songs include:
"There's a Rainbow 'Round my Shoulder"
Brian Setzer Orchestra
"Hard Workin' Man" (featured on the opening credits)
Written by Jack Nitzsche, Ry Cooder, Paul Schrader
Performed by Captain Beefheart
Courtesy of MCA Records; under license from Universal Music Special Markets
"Little Drummer Boy"
Written by Katherine Davis, Henry Onorati and Harry Simeone
Performed by Vienna Boys' Choir; London Symphony Orchestra
Courtesy of Sony Music Special Products, a division of Sony Music Entertainment
"Take Me To The River"
Written by Al Green and Mabon Hodges
Performed by Talking Heads
Courtesy of Sire Records Company, by arrangement with Warner Special Products and licensed courtesy of EMI Records Ltd.
Version used is the live version from Stop Making Sense
"Theme from A Summer Place"
Written by Max Steiner
Academy Awards, USA
Nominated: Oscar Best Actor in a Supporting Role (Robert Duvall). This was Duvall's third loss in the Best Supporting category and his fifth loss overall.
Nominated: Best Cinematography (Conrad L. Hall). Hall lost out to Saving Private Ryan.
Blockbuster Entertainment Awards
Nominated: Favorite Actor - Drama (John Travolta)
Nominated: Favorite Supporting Actor: Drama (Robert Duvall)
Boston Society of Film Critics Awards
Won: BSFC Award Best Supporting Actor (William H. Macy, also for Pleasantville (1998) and Psycho (1998).)
Tied with Billy Bob Thornton for A Simple Plan (1998).
Chicago Film Critics' Association Awards
Nominated: CFCA Award Best Supporting Actor (Robert Duvall)
Florida Film Critics' Circle Awards
Won: FFCC Award Best Supporting Actor (Robert Duvall)
Golden Globes, USA
Nominated: Golden Globe Best Performance by an Actor in a Supporting Role in a Motion Picture (Robert Duvall)
Political Film Society, USA
Won: PFS Award Human Rights
Satellite Awards
Nominated: Golden Satellite Award Best Performance by an Actor in a Supporting Role in a Motion Picture - Drama (Robert Duvall)
Screen Actors' Guild Awards
Won: Actor Outstanding Performance by a Male Actor in a Supporting Role (Robert Duvall)
USC Scripter Award
Won USC Scripter Award (Jonathan Harr (author), Steven Zaillian (screenwriter))
Writers Guild of America, USA
Nominated: WGA Award (Screen) Best Screenplay Based on Material Previously Produced or Published