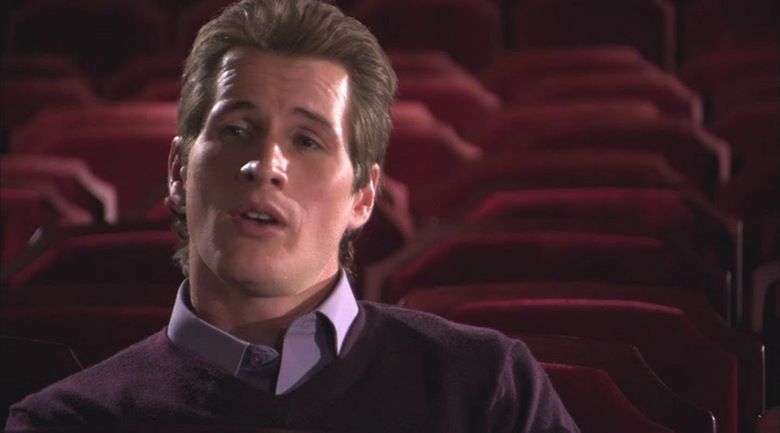 Wendy Walton (Laura Breckenridge) is an aspiring interior designer working as an assistant to Priscilla Hall (Elizabeth Röhm), a prestigious Boston designer. Wendy works around the clock, catering to Priscilla's every demand. Wendy's roommates are concerned that she is too fearful of her boss and needs to take some chances in her life. One night, while preparing to go out with her roommates in glitter makeup, Wendy receives a call from her boss, instructing her to go to her penthouse and take care of some menial tasks. She follows Priscilla's instructions and prepares the apartment for her return—dreaming of one day becoming a successful designer like her boss. While leaving the building, she encounters a handsome stranger in the elevator. When the elevator stalls abruptly, Wendy is thrown into the stranger's arms, and the two share an impulsive romantic kiss. After the elevator is repaired, Wendy runs off to tell her roommates about her magical encounter with the handsome stranger whose name she never learned.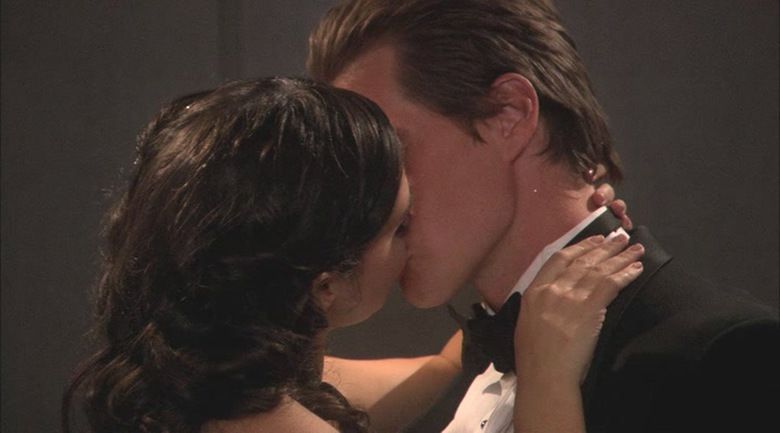 The next day, Wendy is summoned to Priscilla's apartment to take care of more menial tasks. There, to her shock and surprise, she meets the handsome stranger, Adam Hughes (Brendan Fehr), who turns out to be Priscilla's wealthy socialite boyfriend—and future husband if Priscilla has her way. To Wendy's disappointment, Adam does not recognize her without her glitter makeup. Adam requests that his home be decorated for an upcoming Christmas fundraiser. Later at his home, Adam shares his memories of his grandmother who gave him a rare copy of Charles Dickens' A Christmas Carol, and who left him with a love for tradition. Inspired by Adam's memories, Wendy prepares a design concept around traditional Christmas themes, including three live Christmas trees representing Christmas past, present, and future. When she shares her design sketches with Priscilla, she is ridiculed. When Adam arrives and is unimpressed with Priscilla's own plans, the scheming Priscilla shows him Wendy's sketches, claiming she prepared them herself as an alternate design. Adam loves the traditional designs and gives the go ahead. Wendy is stunned that Priscilla would take the credit, but is unable to tell Adam for fear of losing her job.
In the coming days, Wendy and Adam work closely together decorating his home. Wendy realizes that she is in love with him, but still does not reveal that she was the girl in the elevator, or that she designed the traditional design sketches he admires. Despite the encouragement of her roommates, Wendy is unable to reveal the truth or her feelings to Adam. Meanwhile, Adam is having second thoughts about his marriage plans with Priscilla. Knowing they do not share the same values, he plans to return the engagement ring he bought for her. His memory of the romantic kiss in the elevator serves as a reminder of how he should feel about a woman he plans to marry. Adam is also aware of his growing attraction to Wendy, with whom he has much in common.
One night after completing the decorations, Wendy and Adam watch her favorite Christmas movies together and fall asleep on the couch in each other's arms. The next morning, Priscilla discovers them together, and later fires Wendy. Just prior to the fundraiser, Priscilla discovers the engagement ring and plants an engagement announcement in the newspaper, undermining Adam's attempt to break up the relationship. Meanwhile, Wendy returns to the local theatre where she once worked and agrees to help her roommate with their production of The Nutcracker. In the audience that night, Adam and Priscilla are sitting together when Adam is beckoned backstage where he encounters Wendy. Priscilla arrives and Wendy finally confronts them both, telling them that they deserve each other because Adam did not recognize Wendy's love for him. As Priscilla prepares to rush off with Adam, Wendy's roommate arranges for a prop to bring Priscilla to a crashing halt—and just in time for Adam to remove his engagement ring from her finger. He catches up with Wendy in an elevator, apologizes for his blindness, and admits his love for her. The two embrace and kiss, and soon after, their engagement is announced in the newspaper.
Elizabeth Röhm as Priscilla Hall
Laura Breckenridge as Wendy Walton
Brendan Fehr as Adam Hughes
Jerrika Hinton as Tressa
Laura Spencer as Caroline
Mark Joy as Charlie
Mark DeAngelis as Coachman
Michael Waters as Carriage Driver
Steven Ramirez as Caroler (Lip Sync)
A Christmas Kiss was filmed on location in Richmond, Virginia. The Richmond Ballet provided the ballet dancers, and Hundley Carriages provided the horse and carriage. The carriage ride was filmed in Worcester, Massachusetts.
"Nutcracker Op71 No2 March" (Tchaikovsky) performed by The City of Prague Philharmonic Orchestra
"Nutcracker Op71 No14 Dance of the Sugar Plum Fairy" (Tchaikovsky) performed by The City of Prague Philharmonic Orchestra
"A Wish Comes True Every Day" (Ali Theodore, Jason Gleed, Alana da Fonseca) performed by Debby Ryan
"This Christmas" (Brian Alex) performed by Brian Alex
"Christmas is Here" (Flynn) performed by Flynn
"Deck the Halls" (Traditional) performed by Gracie Van Brunt
"Jingle Bells" (James Lord Pierpont) performed by Gracie Van Brunt
"The Holly and the Ivy" (Tim Renwick)
"Hark the Herald Angels Sing" (Charles Wesley) performed by The Kaz Gamble Carolers
"We Wish You a Merry Christmas" performed by The Kaz Gamble Carolers
"O Christmas Tree" (Ernst Anschutz) performed and arranged by Vinx
The film was released on DVD by Marvista Entertainment on October 16, 2012.
The Dynamite Review website gave the film three out of five stars, calling it "one of the better ranked Christmas movies available on Netflix".