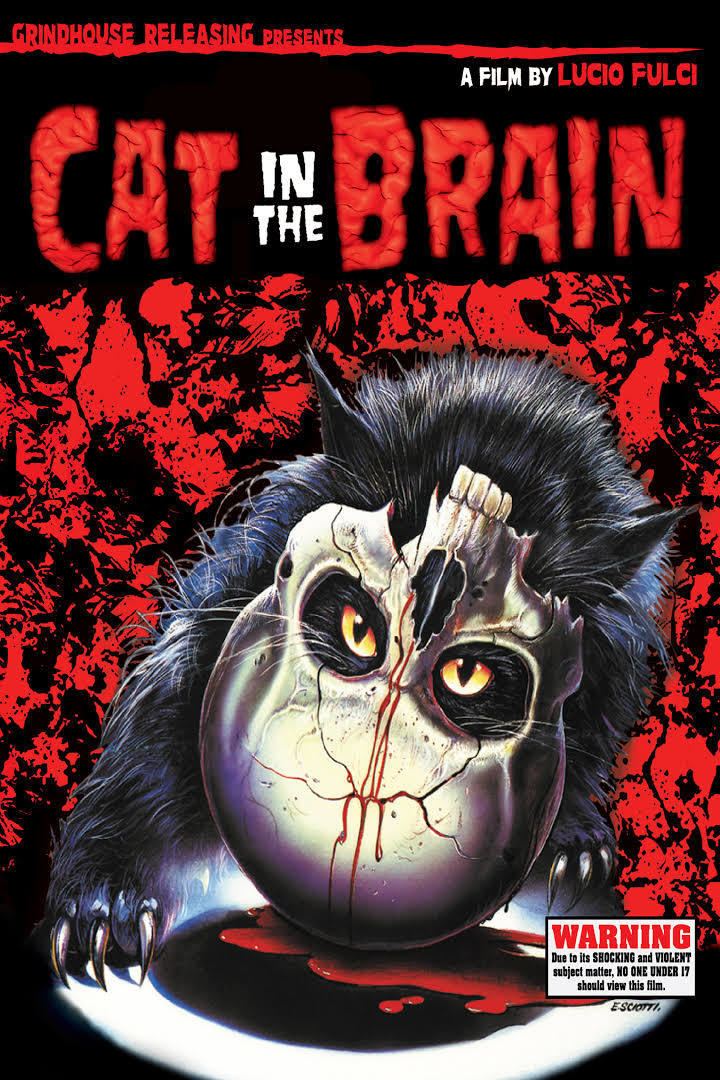 Haunted by his own bloody horror film visions and with news of real life murders happening in Rome, splatter film director Lucio Fulci (playing himself) seeks the advice of a psychiatrist.
Dr. Lucio Fulci (more or less playing himself) is a former medical doctor-turned director of gory horror films. He wraps up shooting for the day on his latest film 'Touch of Death' with Brett Halsey playing the human monster/cannibal of women. Fulci leaves the Cinecittà Studios for a local restaurant down the street. A young friendly waiter recognizes him and suggests his typical meal: a fillet of steak, or steak tartare. Fulci cannot look at the sample plates of meat without having flashbacks to the cannibalistic scene he'd been filming earlier. Shaken, he leaves the restaurant without ordering a meal. Later, while checking an effects shot from another movie, Fulci irritably snaps at a technician to get a plate of animal eyeballs out of his sight.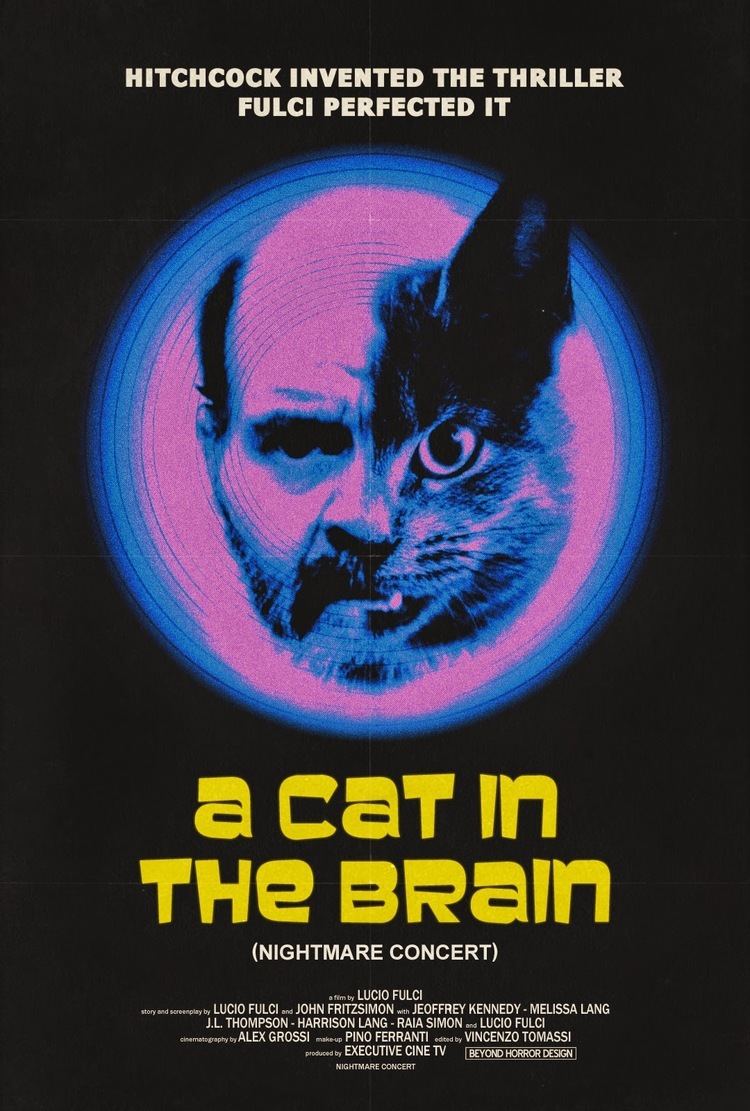 Returning home to his row house in an old suburb of Rome, the troubled director tries to sleep, but the noise of a handyman's chainsaw outside keeps him awake with recollections of his own recently shot chainsaw mayhem. In a rage, Fulci storms outside and smashes a hatchet into cans of paint belonging to the handyman. The spilled red paint reminds Fulci of the acid/blood scene in 'The Beyond'.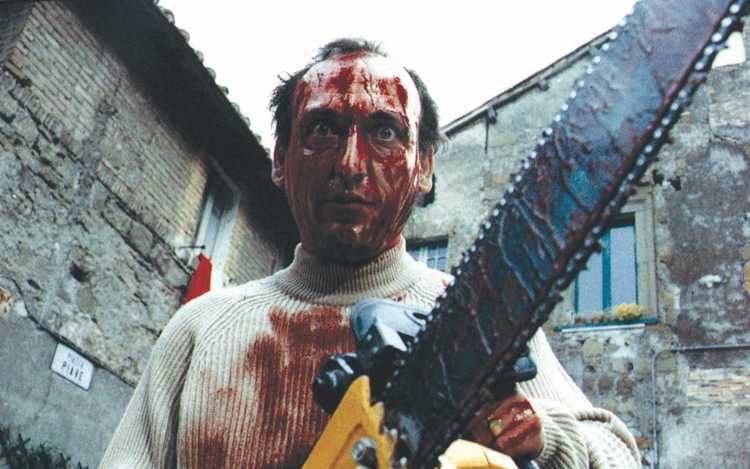 Fulci walks from his home and discovers that one of his neighbors is a psychiatrist. Meanwhile, Professor Egon Swharz (David L. Thompson) is arguing with his wife Katya (Melissa Lang). Their bitter routine row is interrupted by the intercom buzzing where his secretary Nurse Lilly (Judy Morrow) informing him of this latest walk-in. Professor Swharz walks in and accepts Fulci into his books for a session. After walking out of the reception area, Nurse Lilly immediately phones a friend saying "guess who just walked in as a patient!" Swhartz discusses Fulci's recent problems and suggests that he's "breaking down the barrier, the boundary between what you film and what's real."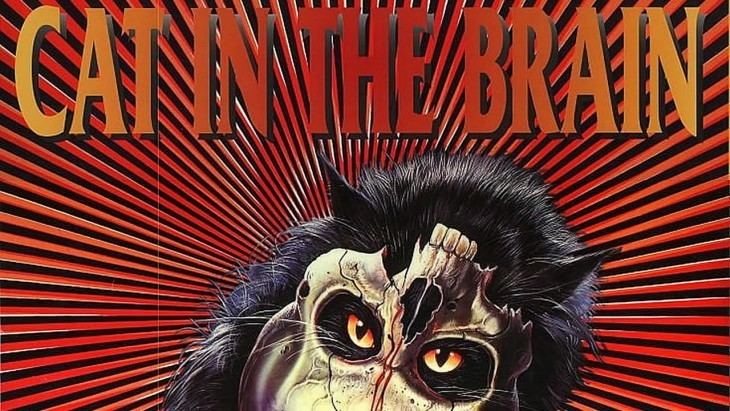 The next day at Cinecittà, Fulci's producer Filippo (Shilett Angel) tells him that the pace has to be stepped up on filming. Fulci is revealed to making two films at the same time: 'The Touch of Death', and 'Ghosts of Sodom'. Robert Egon, the young actor playing the Nazi seducer in the later film, approaches Fulci in a corridor to discuss his role. "Your presence should make a deadly impression", says Fulci. "You are after all a symbol of death. And you've also the whole horror of the Nazis. Get me?" Fulci talks the actors through the seduction scene in 'Ghost of Sodom'. When the filming is done, Fulci staggers out into a corridor muttering, "Sadism, Nazism; is there any point any more?"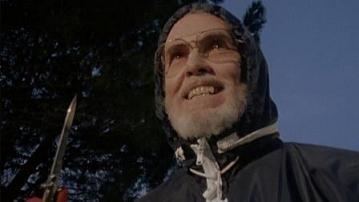 No sooner has Fulci left the set when his producer steers him into a studio suite for an interview with a Munich news crew. The sight of the tall, blond, German lady reporter's long legs triggers a vision of sexual abandon in Nazi Germany (from the film 'Ghosts of Sodom') When Fulci recovers from his vision, he finds himself outside again with his producer saying, "Lucio, you must stop! Stop, in the name of God!" Filippo informs the confused director that he has just run amuck, smashed the TV crews camera and tried to rip the interviewer's clothes off.
Professor Swharz calls Fulci for another consultation after he had watched all of his films. He suggests using hypnosis. Once Fulci is under, the Professor's true colors are revealed. He switches on a buzzer device and describes a mad scheme: "You'll do everything I tell you when you hear this sound. Your mind will make you live scenes you think are real. You will slowly be possessed by madness. You'll think you've committed terrible crimes." After the session is over, Fulci leaves unable to remember anything. Swharz then embarks on a killing spree, starting with the murder of a local prostitute that evening. Fulci arrives on the scene after the police show up and thinks he committed the murder. Running away, his car breaks down en route to a film location shoot. When he arrives at a cemetery where a nighttime Gothic scene is to be filmed, he finds that his assistant director, and Filippo his producer, have started filming without him.
Back home the following morning, Fulci tries to relax, but with each simple action, he is plagued by memories and visions of screen violence from his movies. Fleeing his house, he goes for a drive. But Swharz follows him and commits three more murders, first a couple in a remote boathouse, and the groundskeeper who witnesses him. Fulci arrives on the scene forcing Swharz to hide, and again Fulci thinks he committed the murders. Getting back into his car for a drive down a long country road, Fulci hallucinates about running over a tramp (from the movie 'Touch of Death'). After returning home, Fulci phones the police station to speak to his friend Inspector Gabrielli (Jeoffrey Kennedy) intending to make a "confession." But he learns that Gabrielli is on vacation.
After another visit to Professor Swharz is of little help to cure him of his waking nightmares, Fulci decides to drive over to Inspector Gabrielli's house in the hope of speaking to him. Swharz follows him there with the buzzer device. Fulci lets himself into his friend's house, and immediately suffers from visions of Gabrielle's family being stabbed, chainsawed, and decapitated. Fulci staggers outside to be greeted by the returning policeman, who reassures the flaky director that his family are safely on holiday in Sardinia. When Fulci expresses his visions to Gabrielli and that he may have killed some people, the cheerful police detective responds, "If you're trying to create a sensation like you do in your films, this time you've goofed."
Meanwhile, Professor Swharz can stand no more of his wife's bland contempt for him and his practice. So, the insane psychiatrist strangles her to death by ripping out a wire from his wife's piano and nearly decapitates her with it. Swharz then heads out again to tail Fulci, who under the influence of hypnosis again, suffers through one more blast of violent imagery and faints in the middle of a field. He comes round the next morning to discover a cat digging up the loosely buried remains of another Swharz victim. As Fulci scrapes soil from the dead features, Inspector Gabrielli appears behind him. Before Fulci can protest his innocence, Gabrielli informs him that Swharz has been shot dead by his men who were tailing Fulci which he ordered after their conversation the previous day, who caught the mad psychiatrist in the act.
Several months later, Fulci and the beautiful Nurse Lilly sail on his sailboat, 'Perversion' (named from his first thriller movie). Fulci looks furtively around and follows the young woman into the cabin-quarters. Suddenly, the sound of a chainsaw revs up, followed by her terrified screams. Fulci emerges from the cabin a minute later with a basket of her body parts and attaches the severed fingers onto fishing hooks which he casually casts into the water. Just when it appears that Fulci is really a crazed killer after all, it is revealed that this 'killing' is the very last shot of his newest film, 'Nightmare Concert', captured by a film crew sailing alongside. Bidding goodbye to his colleagues, Fulci happily sails out of the harbor with his very-much alive leading lady. (An alternate version features a bloodcurdling scream dubbed onto the soundtrack from below deck after Fulci and the girl sail away from the dock, hinting that Fulci really was a maniacal killer.)
Lucio Fulci as Himself
Brett Halsey as Human Monster (archive footage from Touch of Death)
David L. Thompson as Professor Egon Schwarz
Jeoffrey Kennedy as Officer Gabrielli
Malisa Longo as Katya Schwarz
Ria De Simone as Sopran (archive footage from Touch of Death)
Sacha Darwin as Woman in the oven (archive footage from Touch of Death)
Robert Egon as Himself/Second Human Monster (also archive footage from 'Ghosts of Sodom')
The film was composed almost entirely in post-production, assembled from clips from Lucio Fulci's past horror films. The wrap-around segments featuring Lucio Fulci were largely shot in and around Rome's famous Cinecittà Studios, home of master Italian filmmaker Federico Fellini.
The film has two different endings, depending on what country it is being shown in.
Brett Halsey said in an interview that he didn't even know he was in the film until quite some time after the film was released. Fulci had used clips of Halsey from an earlier film Touch of Death without ever notifying Halsey. Halsey said it kind of spoiled his previously good relationship with Fulci, because he felt that Fulci should've paid him something for doing that, even if it was just a small token payment.
List of films that were sourced:
Sodoma's Ghost (1988)
Touch of Death (1988)
Bloody Psycho(1989)
Massacre (1989)
The Murder Secret (1989)
Hansel and Gretel (1990)
The Beyond (1981; music only)
The original film was first released in Italy on 8 August 1990, and was released in the USA and Japan on laserdisc in the late 1990s. The uncut, uncensored director's cut of the film was released in North America for the first time on DVD and VHS by Image Entertainment in 2001 (in very limited quantities) as a part of "The Euroshock Collection", then reissued on 31 March 2009 by Grindhouse Releasing on the Ryko/Warner Brothers label. The release features new Grindhouse Releasing interviews with director Fulci and star, Brett Halsey, as well as numerous other extras and bonus materials. Liner notes have been contributed by the filmmaker's daughter, Antonella Fulci, as well as acclaimed horror novelist David J. Schow and American horror film director Eli Roth (Hostel, Cabin Fever). Grindhouse Releasing/Box Office Spectaculars continues to be the official licensed distributor of the film.