The 64th Primetime Emmy Awards, honoring the best in prime time television programming from June 1, 2011 until May 31, 2012, were held on Sunday, September 23, 2012 at the Nokia Theatre in Downtown Los Angeles, California. ABC televised the ceremony in the United States. Comedian and late-night talk show host Jimmy Kimmel hosted the Primetime Emmys for the first time. Kimmel and Kerry Washington announced the nominations on July 19, 2012. Nick Offerman was originally scheduled to co-announce the nominations, but had to cancel due to travel delays. The Creative Arts Emmy Awards ceremony was held on September 15 and was televised September 22, 2012 on ReelzChannel.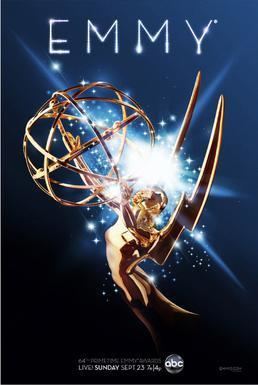 The award for Outstanding Drama Series went to the Showtime crime drama Homeland, which broke Mad Men's four-year hold on the award; while the Outstanding Comedy Series award went for the third year in a row to ABC's Modern Family. This was the first ceremony that none of the four major American broadcasting TV networks were nominated in the categories of Outstanding Drama Series, Outstanding Lead Actor in a Drama Series, and Outstanding Supporting Actor in a Drama Series. For Britain, the ceremony was noted for the successes of actors Damian Lewis of Homeland and Maggie Smith of Downton Abbey.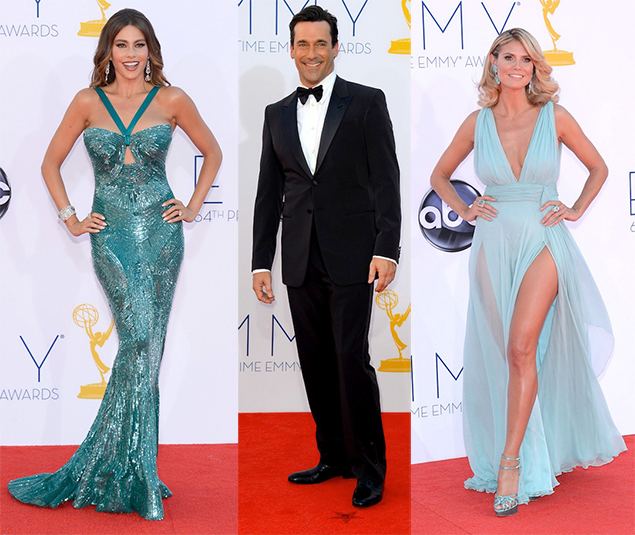 Mad Men set a new record for the largest "shutout" in Emmy history, receiving nominations for 17 awards and winning none. This broke the previous record of 16 nominations without a win, set by Northern Exposure in 1993.
Winners are listed first and highlighted in bold:
By network
HBO – 30
NBC – 27
AMC – 18
ABC / PBS – 17
CBS – 16
Showtime – 11
By program
Mad Men (AMC) – 11
Downton Abbey (PBS) / Modern Family (ABC) – 9
Saturday Night Live (NBC) – 8
30 Rock (NBC) / Breaking Bad (AMC) / Game Change (HBO) / Hatfields & McCoys (History) – 7
By network
HBO – 6
ABC / CBS – 5
Showtime – 4
FX – 3
Comedy Central / History / NBC – 2
By program
Game Change (HBO) / Homeland (Showtime) / Modern Family (ABC) – 4
Notes
The awards were presented by the following:
Before the recorded segment, Ron Howard presented a tribute to Andy Griffith.
The people tributed in the segment included: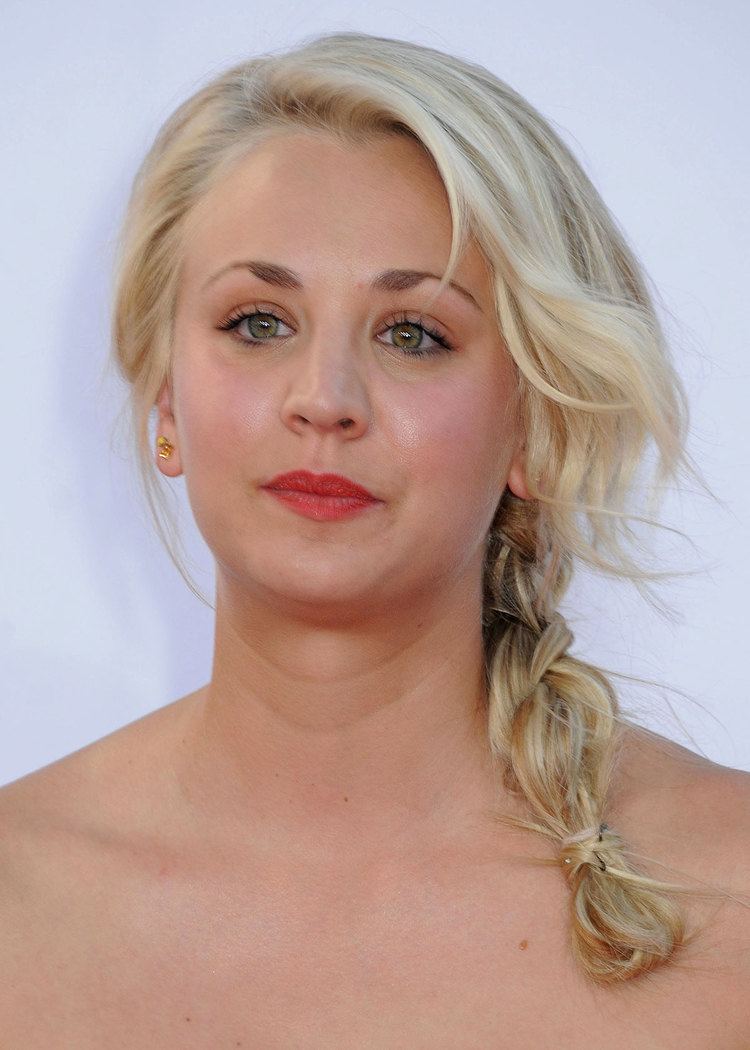 The ceremony, which was televised by ABC on September 23, 2012, was watched by 13.26 million viewers. The event's red carpet proceedings were watched by 5.63 million.