31 North 62 East is an independent psychological thriller film released in September 2009. The title refers to a point in south-western Afghanistan near Zaranj and the Iranian border.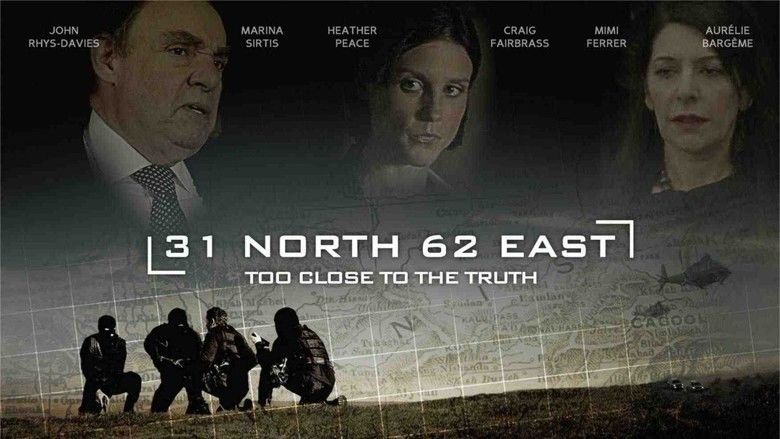 It was written by brothers Leofwine Loraine and Tristan Loraine with the first draft of the screen play being completed on 2 May 2008. Principal photography commenced on 21 July 2008 with Tristan Loraine as director and producer. The film cast includes John Rhys-Davies, Marina Sirtis, Heather Peace and Craig Fairbrass.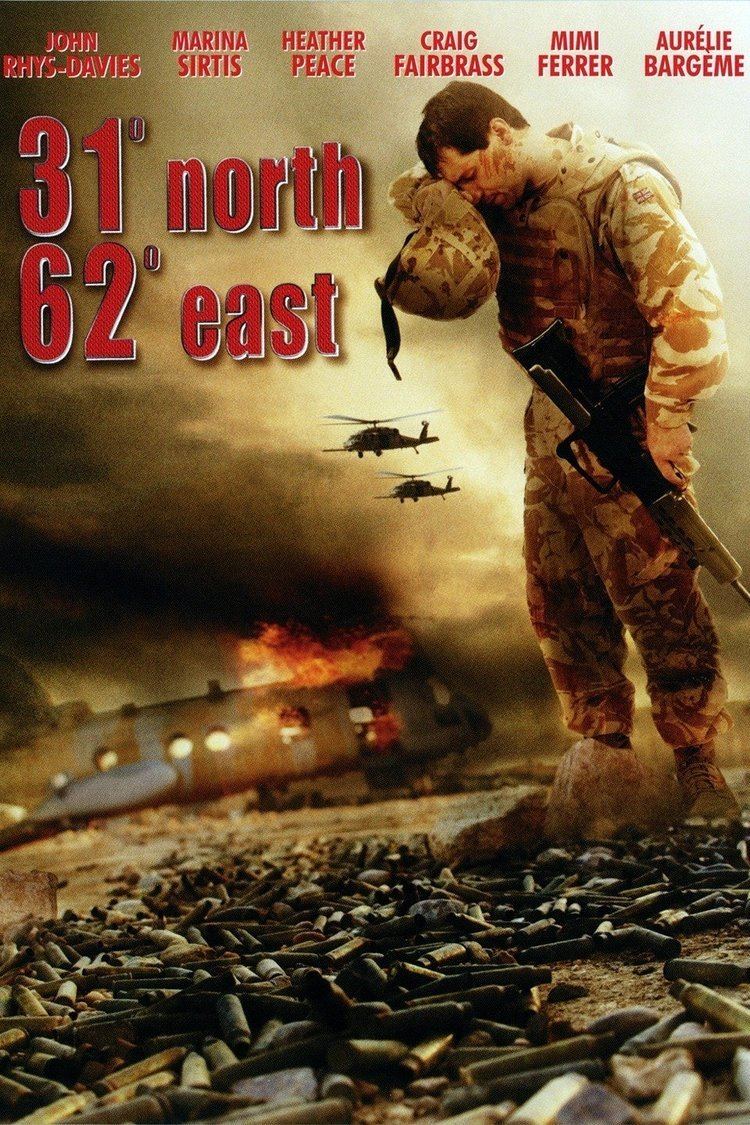 The production company was Fact Not Fiction Films and the director of photography was Sue Gibson, president of the British Society of Cinematographers (BSC).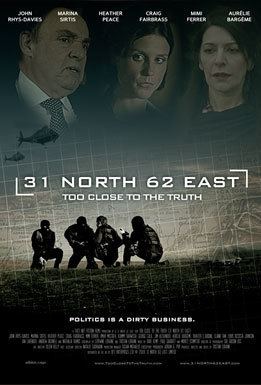 The film music was composed by Paul Garbutt and David Leo Kemp and also includes an appearance by New Zealand born violinist/composer Fiona Pears.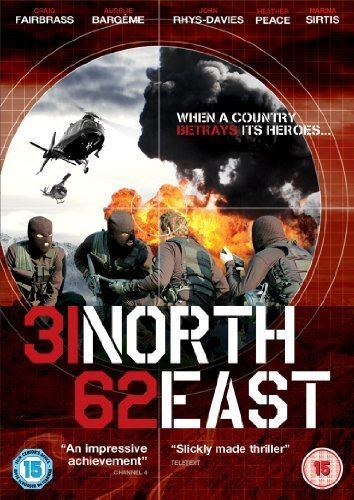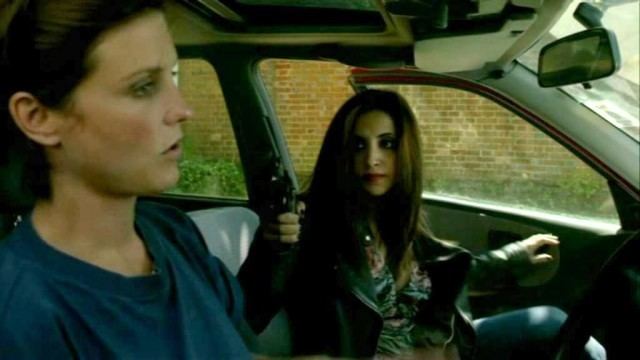 31 North 62 East tells the story of a British Prime Minister who gives up the position of a Special Air Service (SAS) unit in Afghanistan to ensure a UK £80 billion arms deal goes through, assuring his re-election. All soldiers in the SAS unit are thought to have died, until two months later, when one of them, a female captain, is found by Italian special forces and returns to the UK to investigate.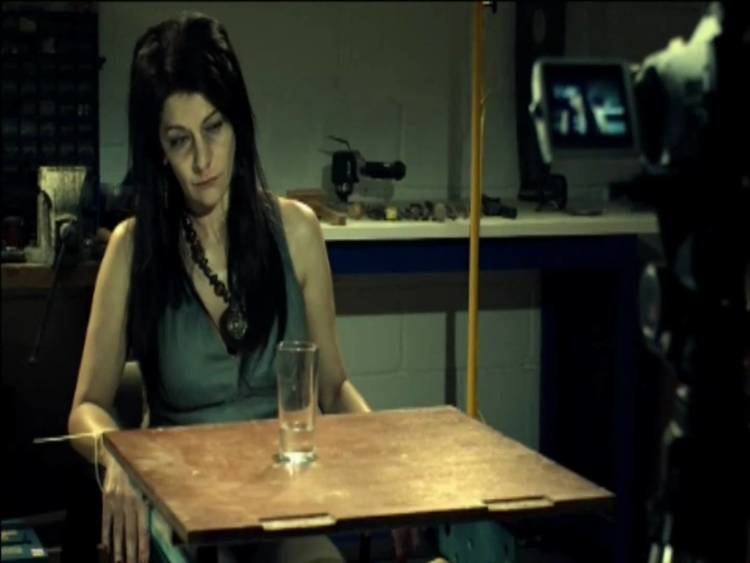 John Rhys-Davies ... John Hammond
Marina Sirtis ... Sarah Webber
Heather Peace ... Jill and Kimberly Mandelson
Craig Fairbrass ... Major Paul Davidson
Nathalia Ramos ... Rachel
George Calil ... Jacob
Dhaffer L'Abidine ... Thierry Leroy
Ian Lavender ... John Mandelson
Mimi Ferrer ... Hafida
Kulvinder Ghir ... Tariq Malim
Elaine Tan ... Mai Li
Andrew Bicknell ... Raymond Burton-Smith
Ian Aspinall ... Kaleef
Johnny Palmiero ... 1st Italian Soldier
Kate Ambler ... 2nd Female Newsreader
Kammy Darweish ... Sheik Kaseem
Jim Alexander ... Gino Ravelli
Louis Decosta Johnson ... Captain Tate
JC Mac ... Private Frank Matthews
Aurélie Bargème ... Corine Perret
Tristan Loraine ... Bodyguard
Chico Slimani ... Luigi
Angela Dixon ... Camilla Jones
Omar Mostafa ... Assad
Houda Echouafni ... Jasmine
Emma Carr ... Waitress 2
Debbie King ... 1st Female Newsreader
Steven Rhys Lewis ... Paul
Richard Matthews ... Sergeant Tom Meadows
Lee Godfrey ... Mac
Adrian Goulder ... Bodyguard
Mohammed Nawafleh ... Informant in Shop
Kate Garbutt ... Waitress
Ray Ambler ... Alan
Emil Hajj ... Aaqib
Leofwine Loraine ... Claude Dumont
Kevin Pearce ... Tariq's Driver
Yousef Hassam Al-Ktlsaba ... Freedom Fighter Mountains 1
Melissa Bennet ... Delivery Girl
Chris Goulder ... Bodyguard
Gráinne Gillis ... Sinead
Mike Watson-Jones ... Jerry Cartwright
Mahmmod Mahammed Al Nasahat ... Beirut Musician 1
Fiona Pears ... Herself
Emma Grimer ... Special Ops Officer
Soloman Ali Helelat ... Shop Keeper
Darren Worsfold ... Policeman 2
Ray Cezan ... Delivery Van Driver
Kirstin Ahmed ... Kalika
Mazin Azri Al Hammadin ... Freedom Fighter Desert 1
Juan Carlos Ramos ... Miguel Ramos
Christopher Simpson ... Chris
Dennis James Manning ... Policeman 1
Greg Snowden ... James
Jason Nicoli ... 2nd Italian Soldier
Richard Hills ... Special Ops Officer
Jebheel Mohammed Saleih ... Beirut Musician 2
Ibrahem Sleman Khawaldeh ... Freedom Fighter Mountains 3
Hameed Ali Al Nawafleh ... Freedom Fighter Desert 2
Brad Bennetts ... Jacko
Emad Salem Maaneh ... Freedom Fighter Mountains 2
Ian Tilley ... Himself
Anthony Herbert ... Jerry Morrison
David Seagrave ... Postman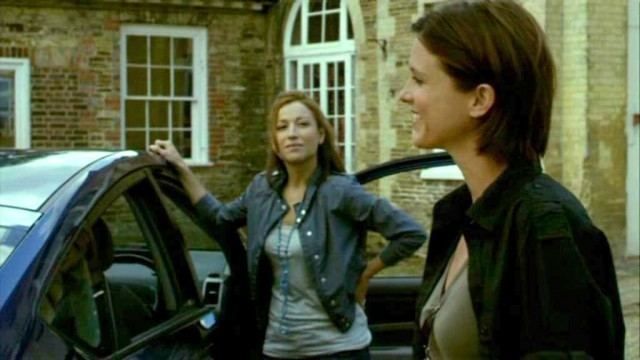 British filming began on 21 July 2008 in Horsham followed by various locations in West Sussex and was completed on schedule on 2 September 2008. This was followed by Jordanian filming which was completed in late September 2008. Filming was done using digital cinematography by way of a 4k Thomson Viper camera recording onto HDCAM SR tape. The film then went into post production, and was released in the UK in September 2009.
Initial reception for the film was mixed. Press screenings shown in September 2009 produced mixed reviews. "Edgy political thriller - A film unafraid to confront the decisions made by the powers that be." "The over all acting is poor, the characters are two dimensional leaving you with no empathy for the key players and the story line is fragmented. One is left with the feeling that the budget should have been used on acting school for the players and training for the director rather than on helicopter and fancy car hire."