Covid-19
Monthly




April 1975–April 1976




DC Comics




Ongoing series




13






List Gerry Conway, Michael Fleisher, Mike Grell, Bob Haney, Robert Kanigher, Jack Kirby, Dennis O'Neil, Martin Pasko, Joe Simon, Steve Skeates




List Ramona Fradon, Jerry Grandenetti, Mike Grell, Walt Simonson, Mike Vosburg




Warlord, Our Fighting Forces, Astonishing Tales, Weird War Tales, DC Special
1st Issue Special was an anthology series from DC Comics, done in a similar style to their Showcase series. It ran from April 1975 to April 1976.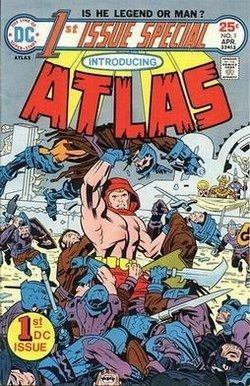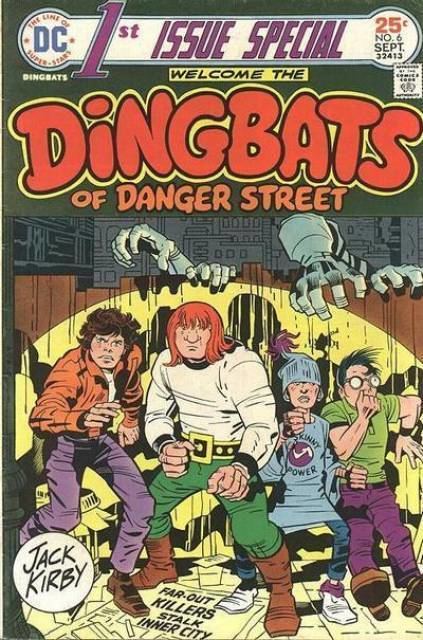 Writer Gerry Conway explained the series' origin: "1st Issue Special was a peculiar book concept based on [publisher] Carmine Infantino's observation that first issues of titles often sold better than subsequent issues. Carmine's brainstorm: a monthly series of nothing but first issues. It sounds like a joke, but he was dead serious."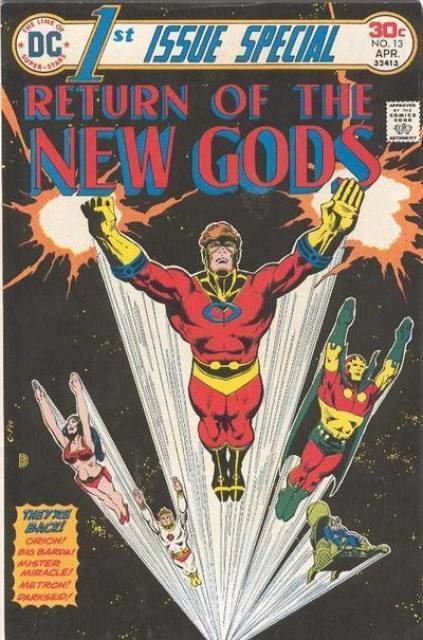 Only one of the characters received an ongoing series, Mike Grell's The Warlord which first appeared in issue #8 (November 1975). Issues #1 featuring Atlas, #5 Manhunter, and #6 (Dingbats of Danger Street) featured art and story by Jack Kirby.
A number of issues featured existing DC characters: issue #3, Metamorpho, written by the character's creator Bob Haney, issue #7, the Creeper, illustrated by the character's creator Steve Ditko, issue #9, the Golden Age character Doctor Fate, and issue #13, the New Gods.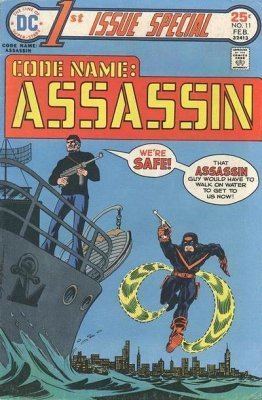 Issue #12 featured a new Starman character which would later be used in James Robinson's 1990s series focused on the character Jack Knight. The character was a supporting player in Justice League: Cry for Justice in 2010.
Some stories which had been intended for publication in 1st Issue Special appeared in other titles instead. A Batgirl and Robin team-up was published in Batman Family #1 (September–October 1975) and a Green Arrow and Black Canary story was kept in inventory until it was published as a backup feature in Green Lantern #100 (January 1978).
The Jack Kirby Omnibus Volume 2 includes Atlas story from 1st Issue Special #1, Manhunter story from #5, and Dingbats of Danger Street story from #6, 624 pages, May 2013, ISBN 978-1401238339
Showcase Presents: The Great Disaster featuring the Atomic Knights includes Atlas story from 1st Issue Special #1, 576 pages, June 2014, ISBN 978-1401242909
The Creeper by Steve Ditko includes the Creeper story from 1st Issue Special #7, 288 pages, April 2010, ISBN 978-1401225919
The Warlord: The Savage Empire includes the Warlord story from 1st Issue Special #8, 240 pages, November 1991, ISBN 978-1563890246
Showcase Presents: Warlord includes the Warlord story from 1st Issue Special #8, 528 pages, September 2009, ISBN 978-1401224738
The Art of Walter Simonson includes Doctor Fate story from 1st Issue Special #9, 208 pages, June 1989, ISBN 0930289412
1st Issue Special Wikipedia