19th Kushok Bakula Rinpoche (May 21, 1917 – November 4, 2003) was a reincarnation of the Kushok Bakula Rinpoche. He was one of the best known lamas of Ladakh, a statesman and international diplomat of the Republic of India. He is known for his efforts in reviving Buddhism in Mongolia and Russia, linking them with the community of Tibetan exiles in India.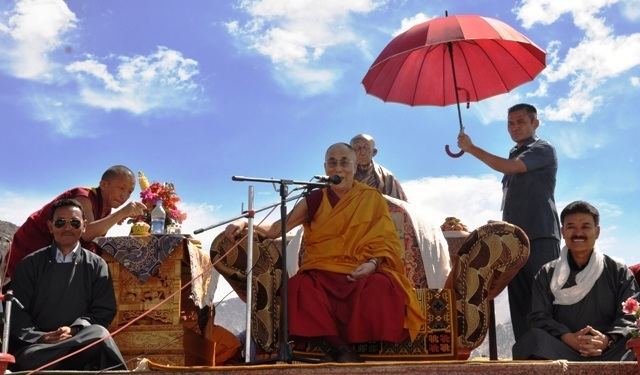 He was born in the Royal House of Matho, a cadet branch of the Royal House of Ladakh. A descendant of Ladakh's royal family, he was given to monkhood at an early age. He was recognized by the Thirteenth Dalai Lama as a reincarnation of Bakula Arhat, one of the Sixteen Arhats (direct disciples of Gautama Buddha).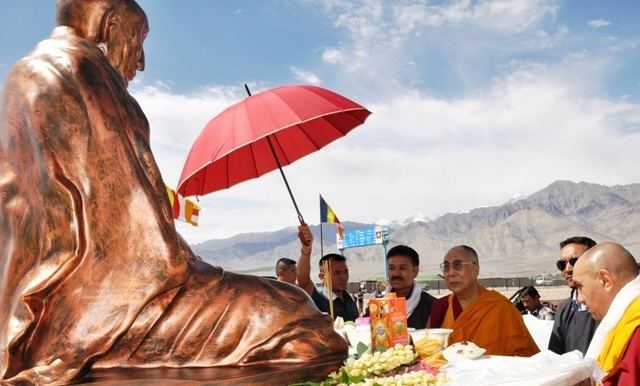 Later he served in the Parliament of India, and was deeply engaged with welfare, education and rights of Scheduled Castes and Tribes of India. In his later years, he became India's Ambassador in Mongolia.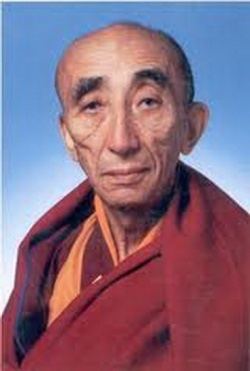 In 2005, the Leh airport was renamed as the Kushok Bakula Airport.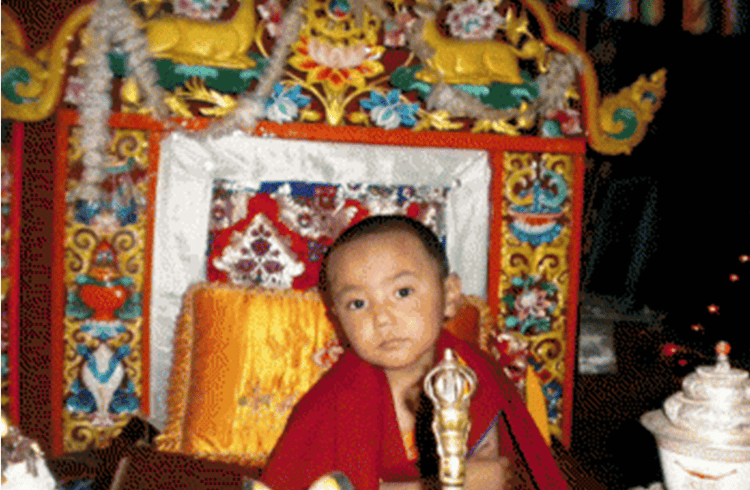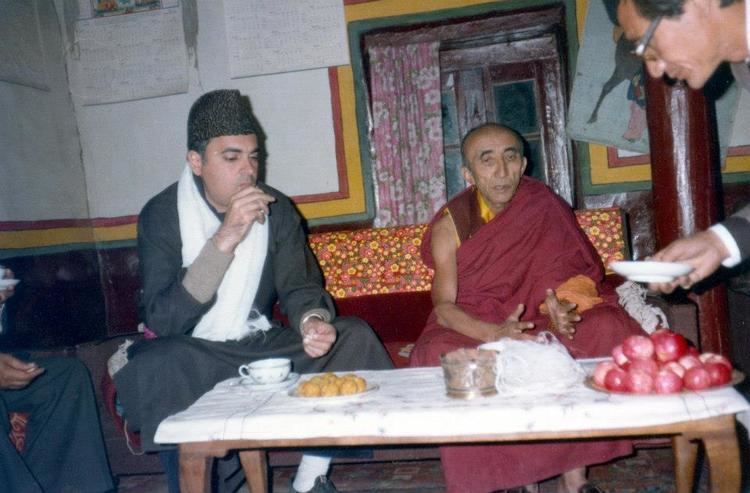 Nawang Tsering Shakspo and Henry M. Vyner, M.D. (2006): Kushok Bakula Rinpoche — Saint and Statesman, World Buddhist Culture Trust, New Delhi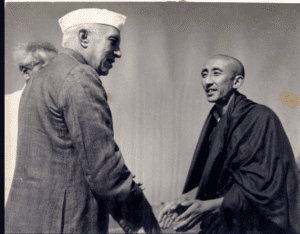 The 19th incarnation was Thupstan Chonjor born on May 14, 1917, in the royal family of Matho village of Ladakh, a cadet branch of the Royal House of Ladakh.. His father was Prince Nangwa Thayas and his mother was Princess Yeshes Wangmo of the Royal House of Zangla, who was a niece of the previous Bakula Rinpoche, Yeshes Stanba Gyaltsan. He was the youngest amongst his siblings. He was the great-great-great grandson of Tsepel Tondup Namgyal, the last independent king of Ladakh.
His elder sister, Princess Rigzin Wangmo was married to Prince Sonam Tsephel of the Royal House of Spiti. His elder brother Prince Phuntsog Namgyal married Shema Tsering Lhazom of the aristocratic Leh Kalon family. His eldest sister, Princess Norzin Wangmo married Kaga Sonam Tsephel of the aristocratic Shey Lonpo family. His only paternal first cousin, Princess Tsering Dolkar married Sonam Gyaltsan of the then newly ennobled family of Leh Khangsar. He was recognized by H.H The 13th Dalia Lama as the reincarnation of Arahat Bakula, one of the 16thArahat(NastanChutuk).He went to Lhasa(Tibet) at the age of 13 and receive education in the great Drepung monastery which was the largest monastic institution in Tibet there he was awarded the degree of GesheLarampa(the highest degree in Buddhist metaphysics) at the age of 25 and get his geshe ordination from the 13th Dalia Lama. After returning from Tibet he dedicated his life in serving the people of Ladakh for their better future.In the very first democratic elections in Ladakh in 1949 the people of Ladakh had elected BakulaRinpochey as their leader and the president of the National Conference Party. He served as Minister of State in J&K State Government from 1953 to 1967.He was the member of the fourth and the fifth LokSabha from 1967 to 1977.he also serve as the member of the consultative Committees in Indian Parliament for defense, education and planning. His role in education was unforgettable, under his guidance the then Ladakh Buddhist Association and All Ladakh Gonpa Association were able to establish the Buddhist philosophy school on 23 October 1959(now CIBS) with only ten students. In 1949 again with the tireless efforts of BakulaRinpochey the Government of India sanctioned scholarships for eighteen Ladakhi novices to obtain modern education at Sarnath, and in 1961 another five young monks were sent to study Buddhism in Sri Lanka. In 1963 with his effort the Ladakh Institute of Higher Studies was established in Delhi with students from various Himalayan regions such as Himachal Pradesh, Arunachal Pradesh, Assam, Manipur, Nagaland, Mezoram etc. the school was government recognized and also scholarships were sanctioned to the students. Bakularinpochey during his last years also gave stress on the government of J and K for the need of university in Ladakh in that concern the then (2003) C.M of J and K Mr. Mufti Mohammad Syeed during one of his personal visit at Samkar monastery told Bakula Rinpochey that steps has been taken to set up a new university campus in Leh.In 1968 BakulaRinpochey was elected unopposed to represent Ladakh in the National Parliament in New Delhi. On August 7, 1978,Bakula Rinpochey was appointed member of the first Commission on Minorities and served till December 11, 1989. Then from 1990 till 2000 he served as an Indian Ambassador to Mongolia. In 1986 Bakula Rinpoche was awarded by a prestigious Padma Bushan. He died on 4 November 2003 in New Delhi.