Covid-19
02:46:50 PDT




Strike-slip




100 m




7.1 Mw




Limited




16 October 1999







October 16, 1999 (1999-10-16)




Southern California United States
The 1999 Hector Mine earthquake occurred on October 16 at 02:46:50 PDT with a moment magnitude of 7.1 and a maximum Mercalli intensity of VII (Very strong). The strike-slip earthquake occurred in a remote part of the Mojave Desert, 47 miles (76 km) east-southeast of Barstow, California, inside the Twentynine Palms Marine Corps Base. Its name comes from a nearby quarry named Hector Mine, which is located 22 kilometers (14 mi) northwest of the epicenter.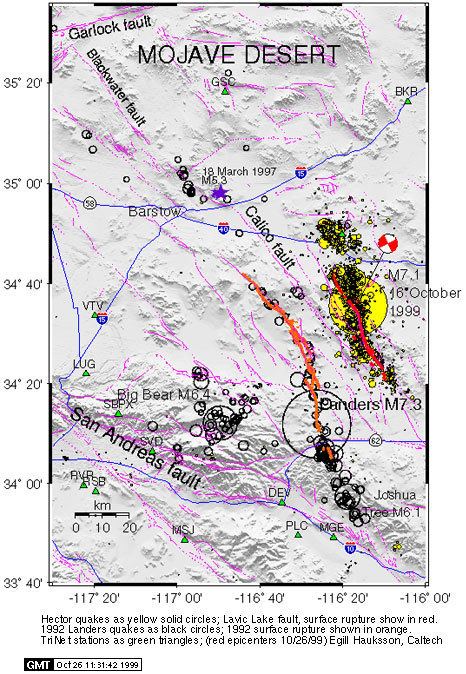 The sequence of 12 foreshocks of up to magnitude 3.8 that began 20 hours before the Hector Mine event occurred in the same location as a cluster of off-fault aftershocks of the Landers quake.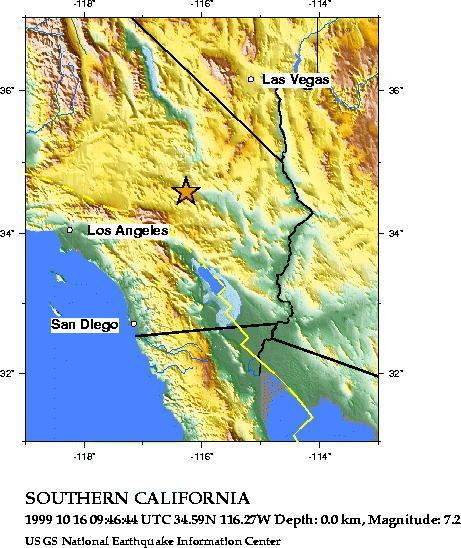 The earthquake was felt throughout Southern California, as well as in Las Vegas, Nevada. Many people were awakened in Las Vegas, with many reporting dizziness or trouble walking. Reports were filed as far north as Carson City, Nevada, where one woman reported waking up, hearing chimes in her house ringing.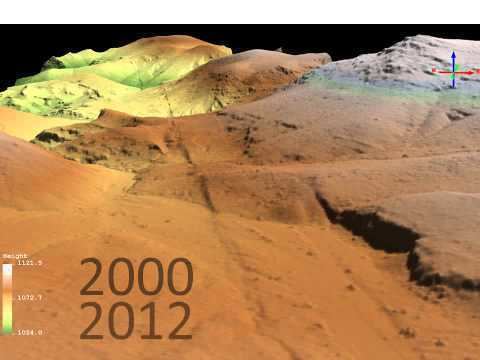 Almost no damage was reported in the immediate area of the earthquake due to the remote location of the epicenter in the Mojave Desert, with no settlements for 14 miles in all directions; however, an Amtrak westbound Southwest Chief (train #3) became an unusual victim of the earthquake. The train was traveling very near the epicenter when the quake struck. The combined force of the quake and train caused several rails to come loose and the train derailed. Only minor injuries were reported, and the trainset suffered repairable damage.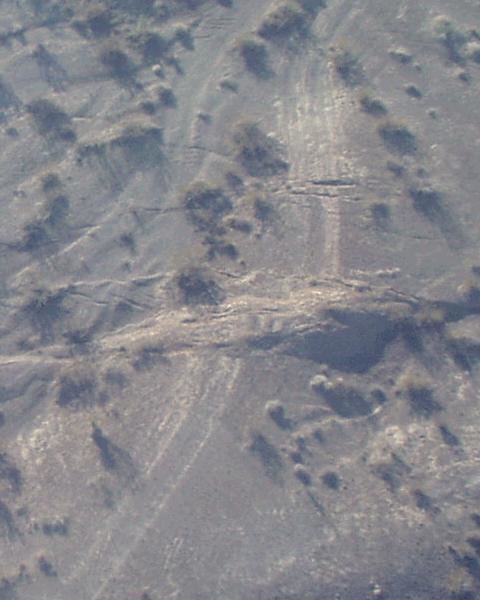 It is thought that the earthquake may have been triggered by the 1992 Landers earthquake seven years prior, since the recurrence interval of large earthquakes in the Eastern California Shear Zone is considered to be in the order of thousands of years.
1999 Hector Mine earthquake Wikipedia