Covid-19
One Day International




12




14 May 1999 – 20 Jun 1999




42




Australia (2nd title)




Rahul Dravid (461)




Lance Klusener






Round robin and Knockout




Geoff Allott (20) Shane Warne (20)




Australia national cricket team




International Cricket Council




England, Scotland, Ireland, Netherlands, Wales




2003 Cricket World Cup, 1996 Cricket World Cup, 1992 Cricket World Cup, 2007 Cricket World Cup, 1987 Cricket World Cup
The 1999 ICC Cricket World Cup, the seventh edition of the tournament, was hosted primarily by England, with some games being hosted in Scotland, Ireland, Wales and the Netherlands. The World Cup was won by Australia, who beat Pakistan by 8 wickets at Lord's Cricket Ground in London. New Zealand and South Africa were the other semi-finalists.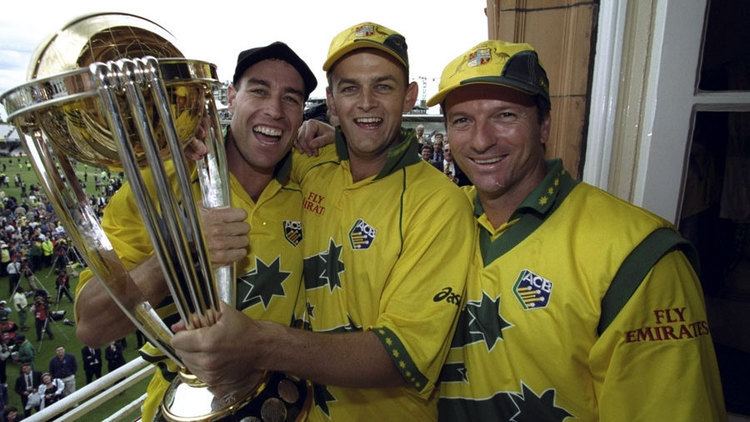 The 12 contesting teams were divided into two groups; each team played all the others in their group during the league stage. The top three from each group advanced to the Super Sixes, a new concept for the 1999 World Cup, where each qualifier from group A played each qualifier from group B. The teams also carried forward their points from the games against the other qualifiers from their group. The top four in the Super Sixes contested the semi-finals.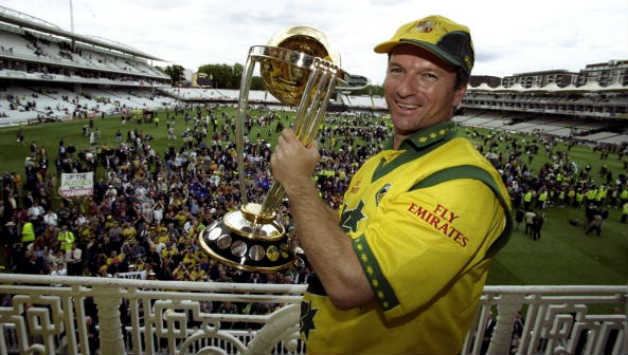 The nine full members contested the World Cup along with three associate members: Kenya, and for the first time, Bangladesh and Scotland who all qualified through the 1997 ICC Trophy.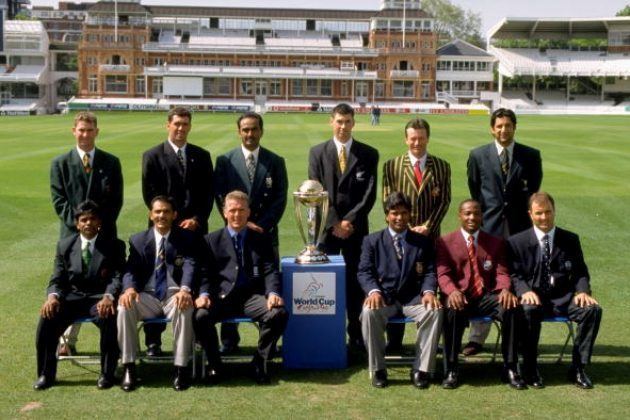 Scotland played two of their Group B matches in their home country becoming the first associate nation to host games in a World Cup. One Group B match was played in Wales and Ireland, while one Group A match was played in the Netherlands.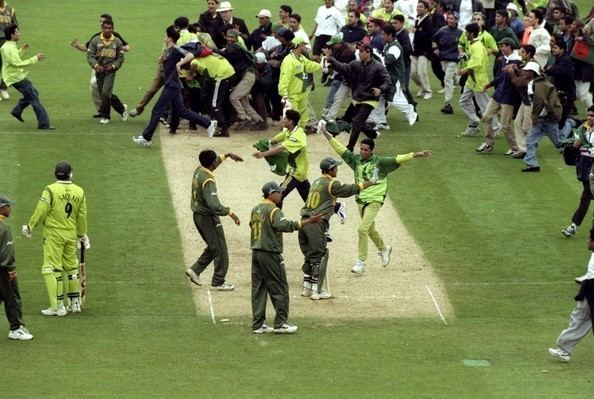 This stage was among the most viewed segments of the tournament, as India and Pakistan were officially at war during their cricket match, the only time this has ever happened in the history of the sport.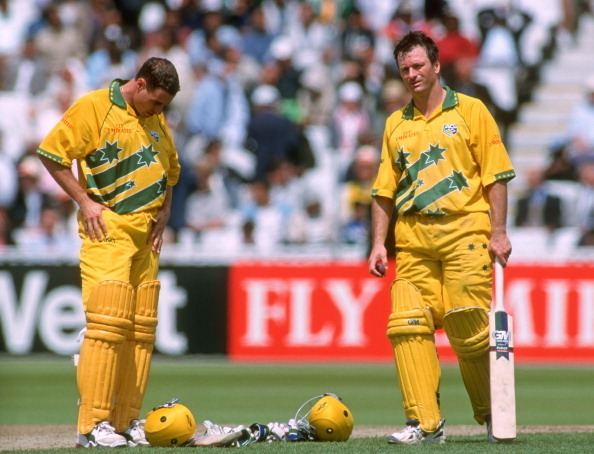 Points Carried Forward (PCF) only applied to the six teams that progressed from the group stage of the tournament, those points were the number of points scored against their fellow qualifiers from their respective groups. Points carried forward did not change once in the Super Sixes.
Lance Klusener of South Africa was declared the Player of the Tournament. Rahul Dravid of India scored most runs (461) in the tournament. Geoff Allott of New Zealand and Shane Warne of Australia tied each other for most wickets taken (20) in the tournament.
A controversial new type of cricket ball, the white 'Duke', was introduced for the first time in the 1999 World Cup. Despite claims from makers British Cricket Balls Ltd that the balls behaved identically to the balls used in previous World Cups, they were proven to be harder and to swing significantly more.
The host broadcasters for television coverage of the tournament were Sky and BBC Television. In the UK, live games were divided between the broadcasters, with both screening the final live. This was BBC Television's last live cricket coverage, with England home Test series being on Channel 4 or Sky from 1999 onwards.
1999 Cricket World Cup Wikipedia