Deaths

1800-25000 (estimated)




Location

Morbi


Date

12 August 1979






Similar

Banqiao dam, Val di Stava dam collapse, Holmfirth floods, Buffalo Creek flood, Great Sheffield Flood
The Morbi dam failure was a dam-related flood disaster which occurred on August 11, 1979, in India. The Machchu-2 dam, situated on the Machhu river burst, sending a wall of water through the town of Morbi in the Rajkot district of Gujarat. Estimates of the number of people killed vary greatly ranging from 1800 to 25000 people.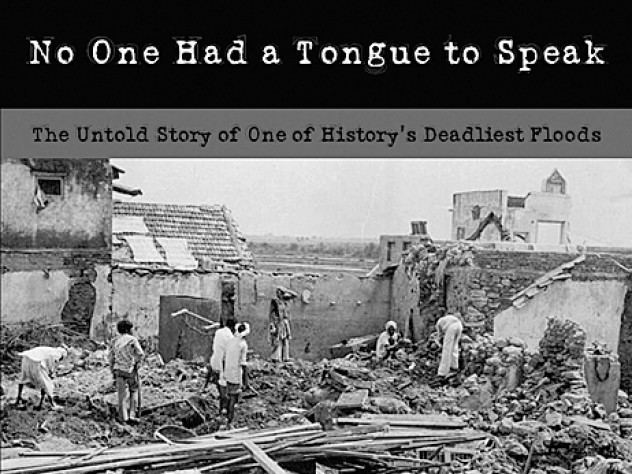 The failure was caused by excessive rain and massive flooding leading to the disintegration of the earthen walls of the four kilometer long Machchu II dam. The spillway capacity provided for 5663 m³/s. The actual observed flow following the intense rainfall reached 16307 m³/s, thrice what the dam was designed for, resulting in its collapse. Within 20 minutes the floods of 12 to 30 ft (3.7 to 9.1 m) height inundated the low-lying areas of Morvi industrial town located 5 km below the dam. During reconstruction of the dam the capacity of the spillway was increased by 4 times and fixed at about 21,000 m³/s.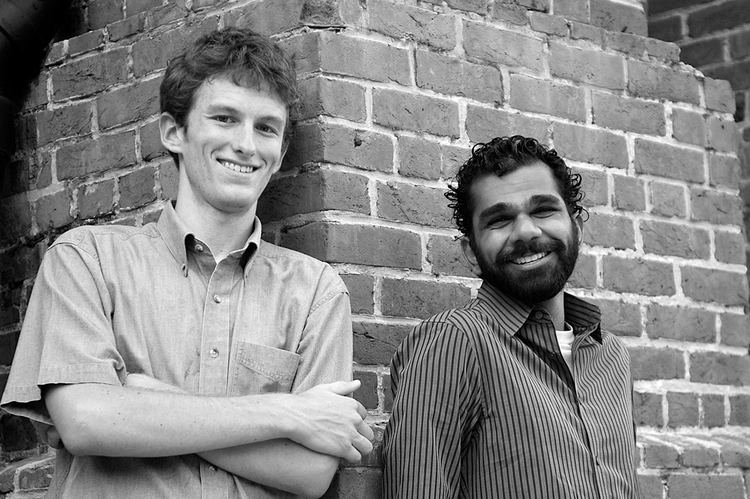 The Morbi dam failure has been listed as the worst dam burst in the Guinness Book of Records. The book No One Had A Tongue To Speak by Tom Wooten and Utpal Sandesara debunks the official claims that the dam failure was an act of God and points to structural and communication failures that led to and exacerbated the disaster. There was great economic loss. The flood damaged the farmland, leading to a decrease in productivity of crops.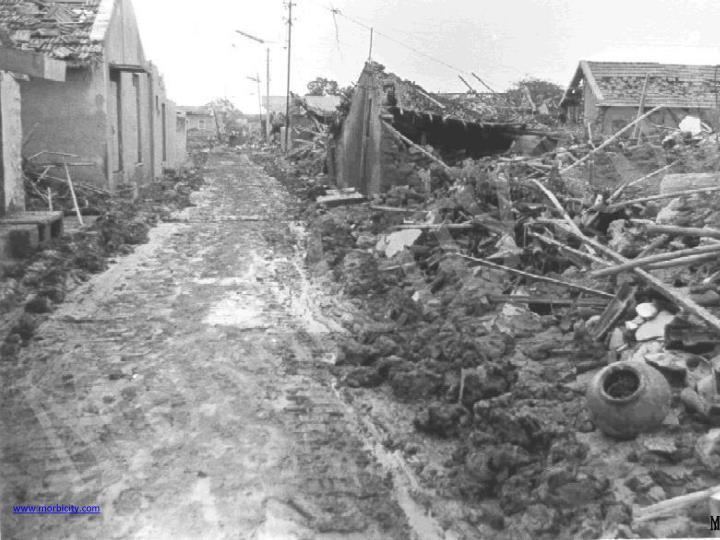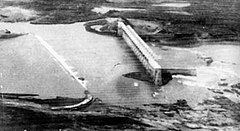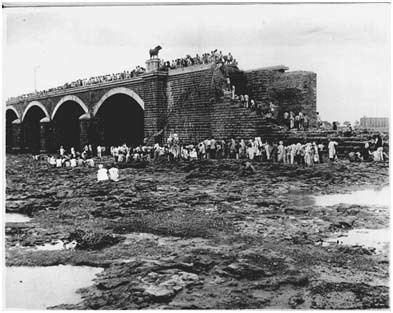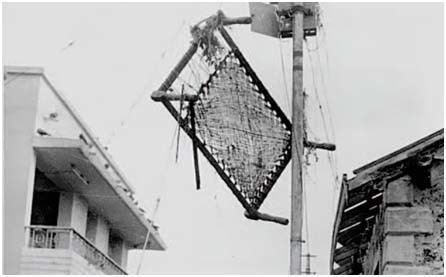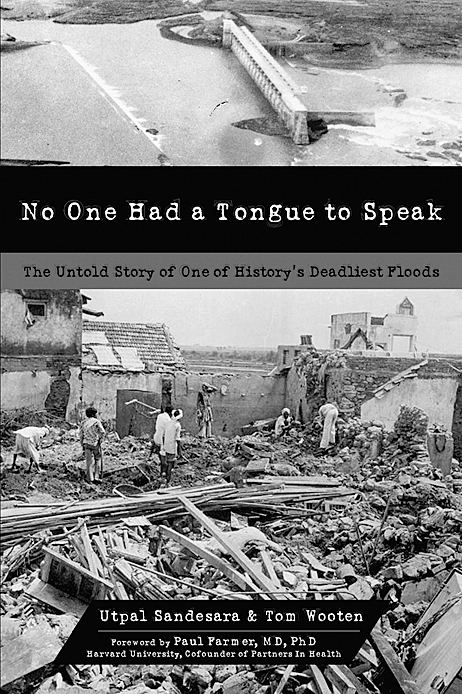 References
1979 Machchhu dam failure Wikipedia
(Text) CC BY-SA