15& (Korean: 피프틴앤드, also known as Fifteen And) is a South Korean duo formed by JYP Entertainment in 2012. The duo consists of Park Jimin and Baek Yerin. 15& is a combination of their ages at debut and the 'and' means that they can have success into the future. They released their debut single "I Dream" on October 5, 2012. They released their single "Somebody" on April 17, 2013.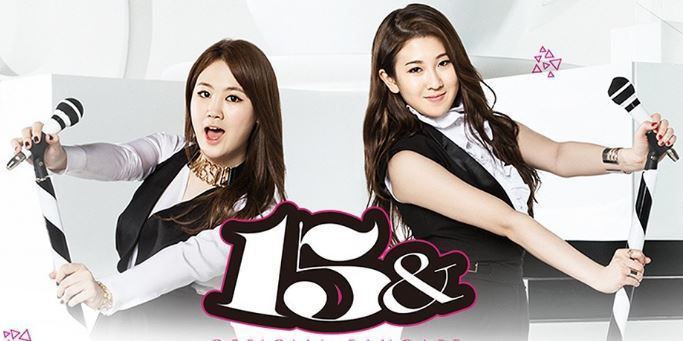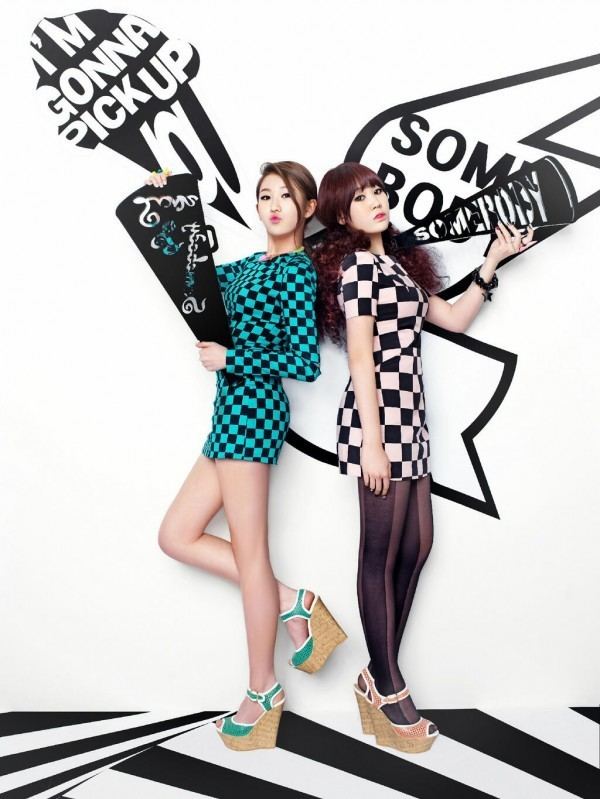 In 2012, Park Jimin was the first-place winner of the South Korean reality TV competition, "K-pop Star". With the opportunity of signing with three major record labels (YG Entertainment, SM Entertainment and JYP Entertainment), she had chosen to sign with JYP Entertainment on May 21.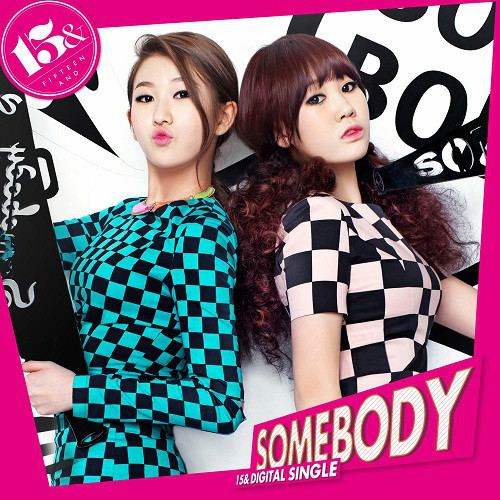 When Baek Yerin was ten years old, she was introduced as a "R&B genius" on Star King. In 2008, she auditioned with Beyoncé's "Listen" and was accepted as a trainee at the same time as 2PM's Wooyoung and Beast's Doo-joon. Yerin had been a JYP trainee for over four years before she officially debuted with Jimin.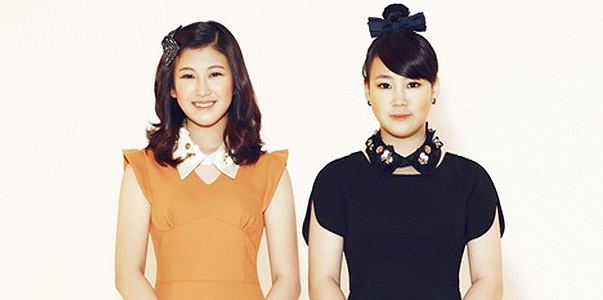 15&'s debut single I Dream was released on October 5, 2012. The duo's debut officially began on October 7, 2012, performing on SBS Inkigayo. On October 12, 2012, 15& held their 'school attack' guerrilla concerts. The girls made performed at the Chungdam Middle School, Eonnam Middle School, Sungil Information High School and Dankook University. For a total of eight hours, 15& held a surprise concert at each school, performing their debut song and their cover versions of Alicia Keys's "Put It in a Love Song", and Sistar19's "Ma Boy". The event attracted a total of 5,000 in attendance. Not only the students who attended the schools were there, but also the citizens living nearby who heard the news of the free concert.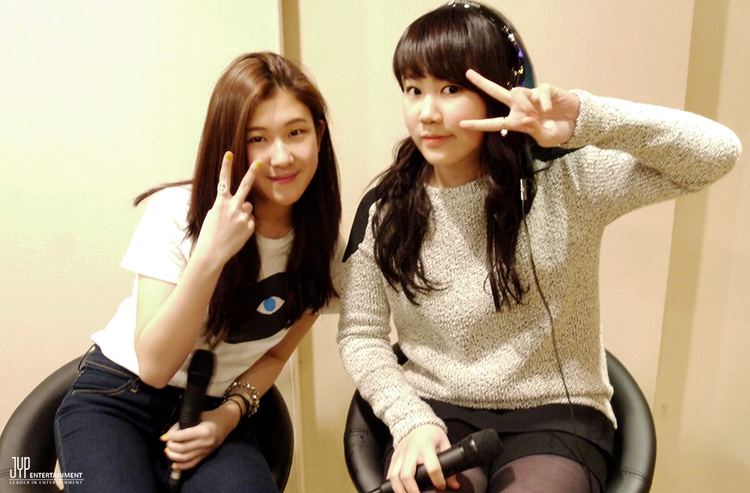 15&'s second single Somebody was released on April 7, 2013. The music video showed the two parodying the "K-Pop Star" judge panel while reacting to staged auditions/cameos by Park Jin-young and some of Park Ji-min's fellow contestants from K-pop Star 1. On April 7, 2013, 15& made their comeback performance on K-pop Star 2 finale with "Somebody". Upon its release on the same day, the song rose to the summit of music charts on Olleh, Melon, Daum and others.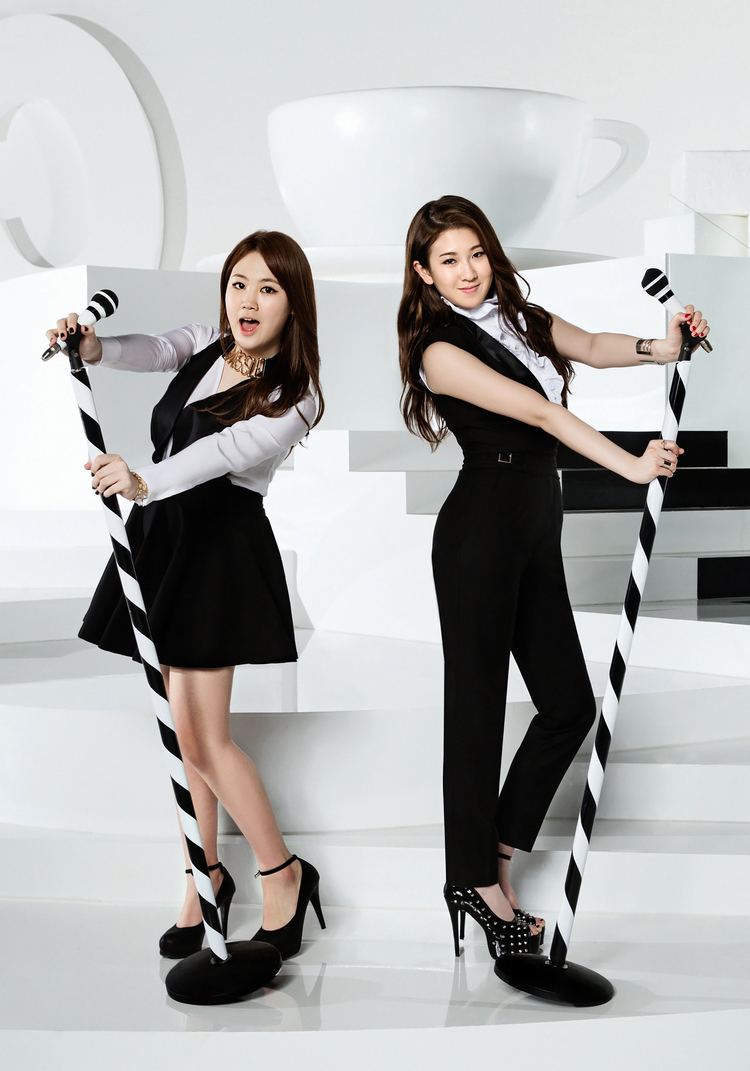 15&'s third single Can't Hide It was released on April 13. On the same day, they made their comeback performance on K-pop Star 3 finale with "Can't Hide It." It was also revealed that their first album is scheduled to be released in May 2014. 15&'s first album Sugar was released on May 26, 2014. They made their comeback on Mnet's M Countdown on May 29, 2014.
They released the fourth single Love Is Madness, featuring Kanto of Troy on February 8, 2015. The song found real-time digital success, reaching #1 and #2 positions on all seven major Korean charts. They performed the song for the first time along with other songs on February 14, 2015 for their Valentine's Day concert for singles.
On March 31, Park Jin-young revealed that Park Ji-min would be the first member to make her solo debut. She released her single and music video Hopeless Love on April 5, and made her debut stage before the finals of K-pop Star 4 on the same day. On November 25, JYP Entertainment released teaser images for Baek Ye-rin announcing her solo debut seven months after her groupmate's. Her music video for "Across The Universe" was released on November 30, as well as her self-written debut mini-album FRANK.
Baek Ye-rin released a digital single titled Bye Bye My Blue on June 20, 2016. The single contains three songs including lead single "Bye Bye My Blue". She also released a holiday single titled Love You on Christmas on December 7. The single contains two songs including lead single "Love You on Christmas" and B-side single "November Song".
On August 15, 2016, J.Y. Park released a teaser via Instagram and Twitter that Ji-min would be having a comeback with a mini album called 19 to 20 with title song Try was released on August 23, 2016. She called the 19 to 20 "her story", and hoped that her fans would be able to connect to her better and build a stronger relationship with her first self-composed album.
Baek Yerin
Park Jimin
Individual appearance on variety shows are not listed below.