100 Days of Love is a 2015 Malayalam romantic comedy film written and directed by debutant Jenuse Mohamed. The film stars Dulquer Salmaan and Nithya Menen in the lead roles. The film released worldwide on 20 March 2015. It received positive reviews from critics.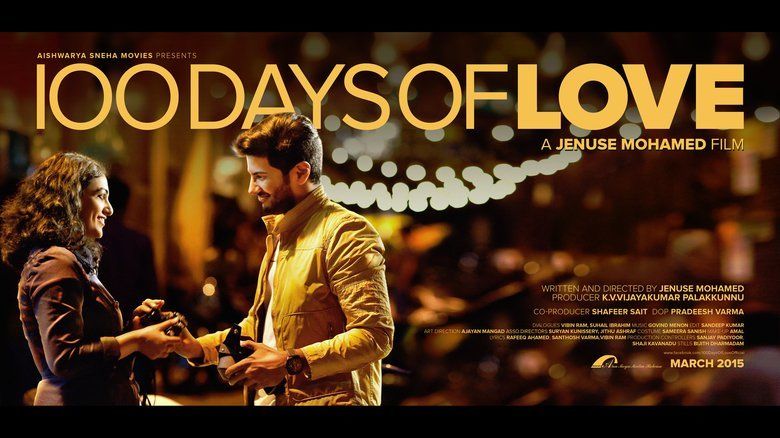 The Telugu dubbing rights were bought by Abshishek Pictures, who released the film across Andhra Pradesh, Telangana, Karnataka among several other states on 26 August 2016.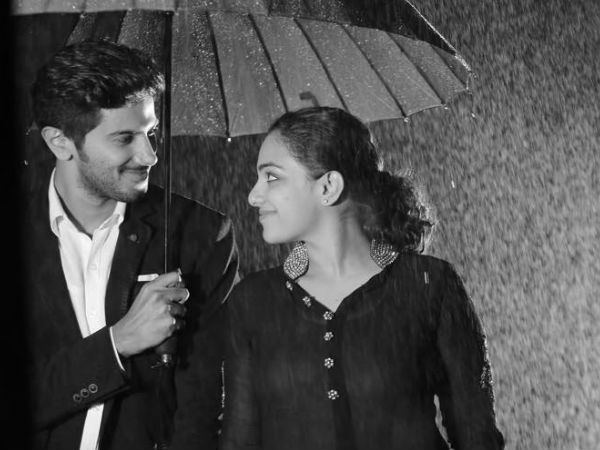 Balan K. Nair (Dulquer Salman), who calls himself BKN, is a reporter in a famous daily based in Bangalore. After insulting his ex girlfriend on Facebook in a drunken state, Balan feels like his life is not in sync. He is the "loser" of his family, since his brother Rocky K. Nair; (also played by Dulquer Salman) is a successful doctor. He left his parents' house to become a columnist. He lives with his close aid Ummar (Sekhar Menon), who is a foodie and an avid computer gamer. One day, Balan meets Sheela (Nithya Menon) when they both get into a taxi at the same time. Balan sees her and instantly falls in love. As the taxi drives away, Balan sees Sheela's bag lying on the floor. Inside the bag, there is an old camera with photos of certain places and certain people in Bangalore. Balan and Ummer use the pictures as clues to try to find Sheela.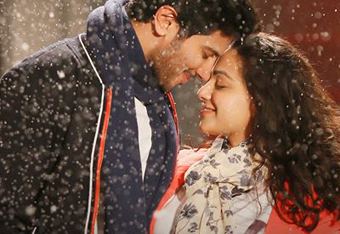 Just as Balan begins to lose hope, he meets Sheela at a hospital by chance, where Sheela reveals that she already knows Balan. Apparently, Balan was her bully back when they were in school, and she was also the reason that the whole school ended up hating him and calling him a Loser. He immediately tries to avoid Sheela in the future. However, she keeps meeting him and poses as his girlfriend in his ex-girlfriend's marriage.Due to this, he is avoided from an embarrassing situation and doesn't lose face in front of his elder brother and his ex-girl friend. He realizes that she is good-natured and falls in love with her again. He talks to her and gets to know her further. She is enjoying life after her studies. Balan helps Sheela to take all the photos of places where her parents fell in love. For the last photo they need to find the old scooter. Balan finds the scooter and they take all the photos and Balan drops Sheela and takes the camera from her and tells her he will edit and give. That night Balan sees Rahul (Rahul Madhav) proposing to Sheela. Balan feels upset and lost. He tries to talk to Rahul, but Rahul ends up being extremely possessive and haughty. Balan tries to win Sheela back, but she says she believes in arranged marriages and does not care about love.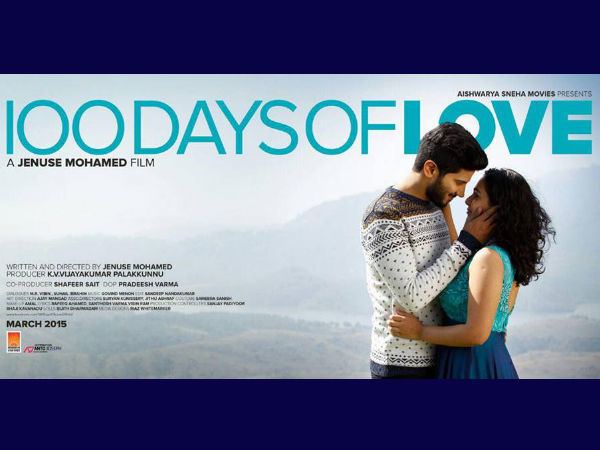 At the same time, Ummer tells Balan that he must go to the U.S to work with his dad. Balan's life spirals out of control. He begins to drink excessively, and Sheela becomes worried for Balan. On Sheela's parents' 25th anniversary, Balan forgets to bring the photos as this is the gift Sheela was planning to give her parents. Balan reaches on time but Sheela still shouts at him. When the presentation is displayed she realizes that she was included in all the photos along with her parents, which comes as a surprise for her.Later she regrets scolding Balan and goes to apologize a drunken Balan. He tells that it is easy for him to become like Rahul, however he plans to stay "original'.He also tells Sheela that he will come the next morning with the scooter if she was ready to come with him. Next day, Balan plans to go and tells Ummar to give the scooter back but he forgets about what he told the previous night. An excited Sheela comes running out hearing the sound of the scooter expecting Balan but she is disappointed to see only Ummar. They both have a conversation and they head to the railway station. Eventually, after many encounters, Sheela confesses her love for Balan, and they both live happily ever after.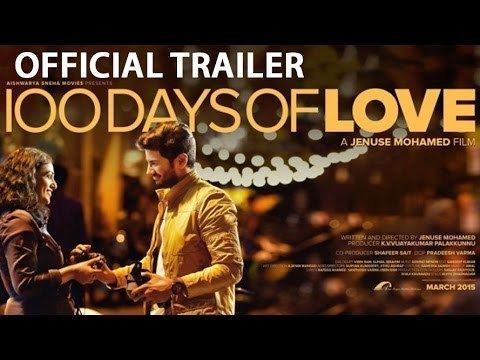 Dulquer Salmaan as Balan K. Nair and Rocky K. Nair
Nithya Menen as Sheela
Sekhar Menon as Ummer
Aju Varghese as Romanch Ramakrishnan
Vineeth as S.P.Pillai,Sheela's father
Praveena as Sheela's mother
Rahul Madhav as Rahul
V. K. Prakash as Chief Editor
Abhirami Suresh as Pia George
Jacob Gregory as Bahadur/Njaramban
Nebish benson
The film's trailer released on 17 March 2015. The film released on 20 March 2015.
Nicy V.P. of IB Times called the film "one of the cutest romantic comedy flicks ever made in Malayalam." She rated the film three and half stars out of five and concluded her review saying, "100 Days of Love is a movie which will make you feel good and assure that life is not as complicated as it appears to be." Sreelakshmi Manghat of Desimartini.com rated the film 4 out of 5 and said that the film is "sickly sweet and a different approach to rom-com from Mollywood". She called the film "one of the best releases of 2015" and stated that director Jenuse Mohamed is "definitely a talent to watch out for." Arathy Kanan of Malayala Manorama said, "100 Days of Love is breezy and great to sit through." She also stated that the director packs up "frames replete with references from all genres of movies and music." Veeyen of Nowrunning.com rated the film two out of five and said, "It takes the wine drenched words of Balan, a rain and a whole lot of thinking for Sheela to decide once and for all, as to what she truly wants from life. It takes infinitely lesser time for us to decipher what '100 Days of Love' is all about - a swoonless romance bereft of smiles or sighs." Deepa Soman of The Times of India rated the film 3 out of 5 and wrote: "100 Days of Love is a stylish film that is nothing out of the ordinary. What is different is the treatment - humour and novelties - the director brings to table that is clever enough to keep us engaged till the last frame." Pramod Thomas of The New Indian Express said, "It [the film] is an old wine which tastes a tad different, and thus watchable." Akhila Menon of Filmibeat.com rated the film two and a half stars and described it as "a very fresh version of so-called cliched love stories." > Behindwoods.com rated the film 3 out of 5 stars and said, "100 Days of Love is a heartwarming tale that is gentle and natural."