First episode date

6 September 1988




Final episode date

17 August 1995




Directed by

Ted DemmeMoses Edinborough

Starring

Fab 5 FreddyEd LoverDoctor Dré

Theme music composer

Nigel Cox-HagenBeau Tardy




Similar

Headbangers Ball, MTV Unplugged, Total Request Live




Profiles



Yo! MTV Raps is a two-hour American television music video program, which ran from August 1988 to August 1995. The program (created by Ted Demme and Peter Dougherty) was the first hip hop music show on the network, based on the original MTV Europe show, aired one year earlier. Yo! MTV Raps produced a mix of rap videos, interviews with rap stars, live in studio performances (on Fridays) and comedy. The show also yielded a Brazilian version called Yo! MTV and broadcast by MTV Brasil from 1990 to 2005.
Contents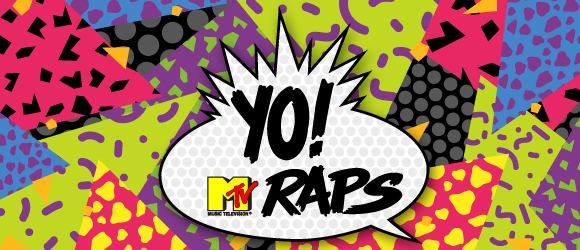 Hosts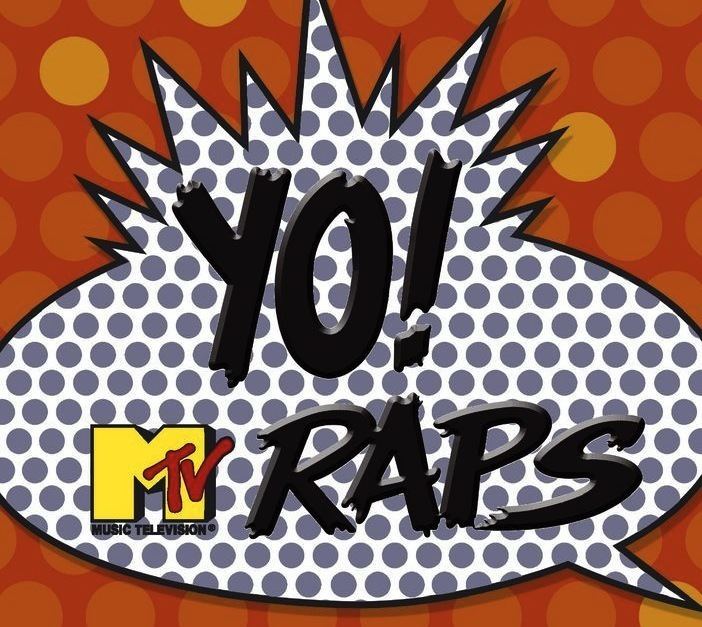 The U.S. version was originally hosted by Fab 5 Freddy. Later, the show's main host was Doctor Dré (not to be confused with N.W.A alumnus Dr. Dre) and Demme's High School friend, Ed Lover, who both hosted together on weekdays. Fab 5 Freddy proceeded to host on weekends. The original line-up of the show, starring only Fab as the host, premiered on MTV on August 6, 1988.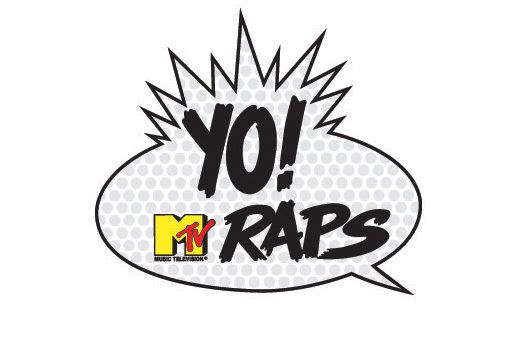 On the weekday version dubbed, Yo! MTV Raps Today (which debuted on March 13, 1989), Ed Lover created his own dance called the Ed Lover Dance (which was typically featured on Wednesdays) that became somewhat popular in the 1990s. The Ed Lover Dance was performed to the track "The 900 Number" by The 45 King.
History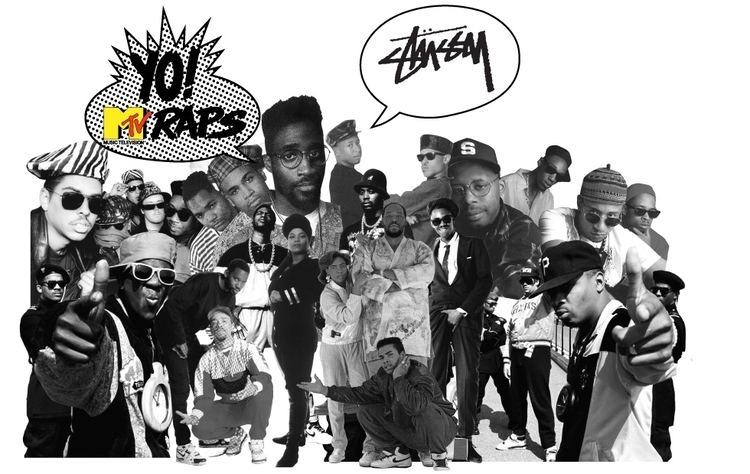 In 1987 Ted Demme and Peter Doughtery developed the program for the then nascent MTV Europe. The year after that Run-DMC hosted the pilot episode in the US. Also featured in the pilot were DJ Jazzy Jeff & the Fresh Prince. Eric B. & Rakim's video for the title track of the album Follow the Leader was the first video to be shown on Yo! MTV Raps. The pilot was one of the highest rated programs to ever air on MTV at that point. Only the Video Music Awards and Live Aid received greater ratings.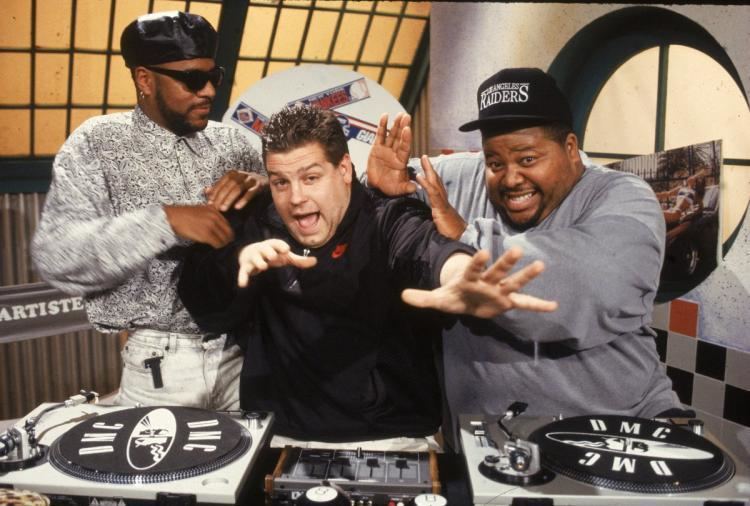 Shinehead's "Chain Gang" was the first video to be shown during a regular season episode. Meanwhile, Ice-T's "High Rollers" was the first video to be played during the weekday show. The classic Yo! MTV Raps logo was created by early graffiti writer, Dr. Revolt. The animated show open was produced by Nigel Cox-Hagen and animated by Beau Tardy.
Yo! MTV Raps and the spread of hip-hop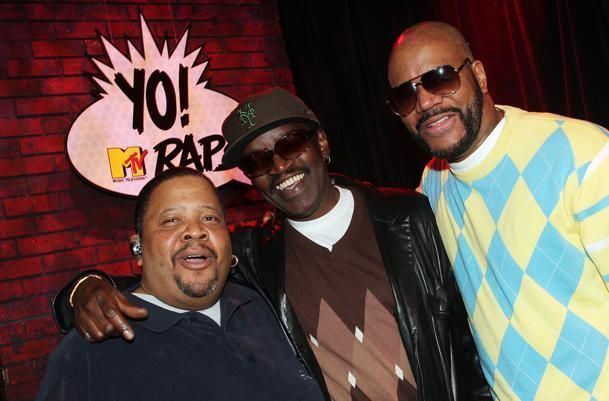 The advent of Yo! MTV Raps in the late 1980s was crucial to the spread of hip-hop around the world. Through MTV Europe, MTV Asia, and MTV Latino, African-American and Latino style and sound was instantly available to millions of people across the globe. This helped to create a worldwide appreciation and interest in the hip-hop scene, which is something that was celebrated on the Yo! MTV Raps 20th anniversary.
Rivalry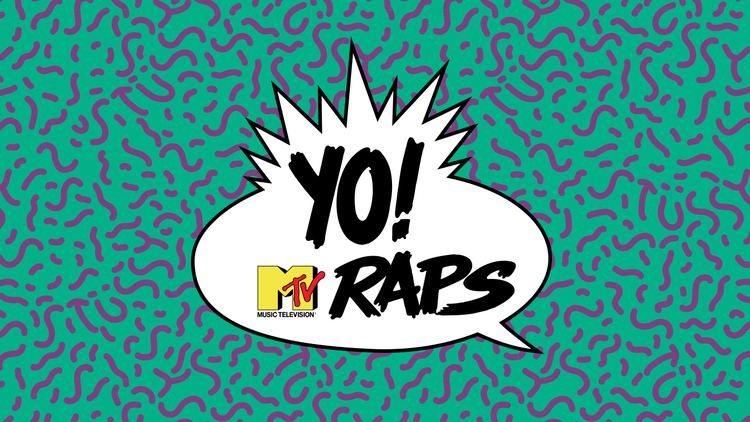 Video Music Box being the first contender, in January 1989, former rival BET created competition when the network premiered Rap City (was a two-hour-long program, now an hour-long show as of July 2009). The show was the longest-running hip-hop program because of its 19-year run (ending in 2009). While Yo! MTV Raps', which is now discontinued, generally focused on the rap scene from the East Coast, Rap City also included videos from up and coming underground rappers from different regions of the US.
"Down With MTV"
One of the most popular artists to be featured on Yo! MTV Raps was Naughty by Nature. When MTV started its Down With MTV advertising campaign in 1992, Naughty by Nature's smash hit "O.P.P." was used as the basis.
Censorship and declining popularity
The ratings fell after pulling Public Enemy's video "By the Time I Get to Arizona" in 1991, claiming it was too violent. Yo! MTV Raps also came close to refusing to air the video for Cypress Hill's "How I Could Just Kill a Man." It was only after an intervention from Vice President of Music and Artist Development at MTV, Sheri Howell, that MTV changed their minds.
By around 1992-93, MTV aired Yo! MTV Raps only once a week, for two hours, on Fridays after midnight.
The end of Yo!
Yo! MTV Raps had its series finale on August 17, 1995. Numerous high-profile names in the world of hip-hop closed the show out with a freestyle rap session. Salt-N-Pepa holds the distinction of appearing on the first (technically, the first episode to feature Fab 5 Freddy) and last episodes of Yo! MTV Raps.
From 1996 to 1999, MTV repackaged it as simply Yo! The repackaged version was far more stripped down. Yo! had a weekly slate of special guest hosts. For instance, Angie Martinez and Fatman Scoop served as its hosts. By 1998, Yo! had no guest hosts and became a one-hour program airing late Friday nights at 1 a.m. or 1:30 a.m. (Eastern Standard Time).
In 2000, MTV's outlet for hip-hop videos became Direct Effect, known since 2006 as Sucker Free. It airs three times a week around 7:00 PM (Eastern Standard Time). It is one of the few music video outlets for MTV besides its late-night/early-morning music video rotation hours, as MTV continues to focus on non-music video programming, especially reality television shows.
Revival of sorts
Yo! MTV Raps made a comeback of sorts, after an eight-year hiatus during the Jackassworld.com: 24 Hour Takeover in February 2008. It had Steve-O (alongside Sam Maccarone) promoting his new rap album, doing freestyles, and showing his new music video. The old set was carefully recreated and on that episode, Johnny Knoxville revealed that Mike Judge had created a brand new Beavis & Butthead episode with B & B ripping on Steve-O's rap video.
20th anniversary
In April 2008, Yo! MTV Raps celebrated its 20th anniversary by making a comeback on MTV. MTV's show Sucker Free transformed into Yo! MTV Raps and featured classic hip-hop music videos as well as current hip-hop videos. Fab 5 Freddy, Doctor Dré and Ed Lover contributed to the tribute of the show. At the end of April 2008, MTV aired Yo! countdown shows and featured the top moments from the show during its airing on MTV.
References
Yo! MTV Raps Wikipedia
(Text) CC BY-SA