Years active

1987–1990, 2006–present




Past members

(Original UK version)Clive FarringtonAndrew MannDanny Phillips (guitar)(Touring US version)Michael FlorealeJohn Ceravolo (vocals)Chris Willett (drums)T Bone (bass)(Session US version)Rob JuarezDavid NobleDave SchulzCollyer SpreenHayes SmithJayden Frost (vocals)


Origin

Manchester, United Kingdom (1987)


Albums

When in Rome, When in Rome II, Across the Blue Ocean, A Bastard's Work Is Never Done


Members

Clive Farrington, Andrew Mann, Michael Floreale, Andy O'Connell




Genres

Electronic dance music, new wave


Record labels

Virgin Records, Spectra Records




Similar

Koishii & Hush, Naked Eyes, Information Society, A Flock Of Seagulls, Sturgill Simpson
When in Rome are an English dance/new wave group, which originally consisted of vocalists Clive Farrington and Andrew Mann, and keyboards player Michael Floreale. They are best known for their 1988 single "The Promise".
Contents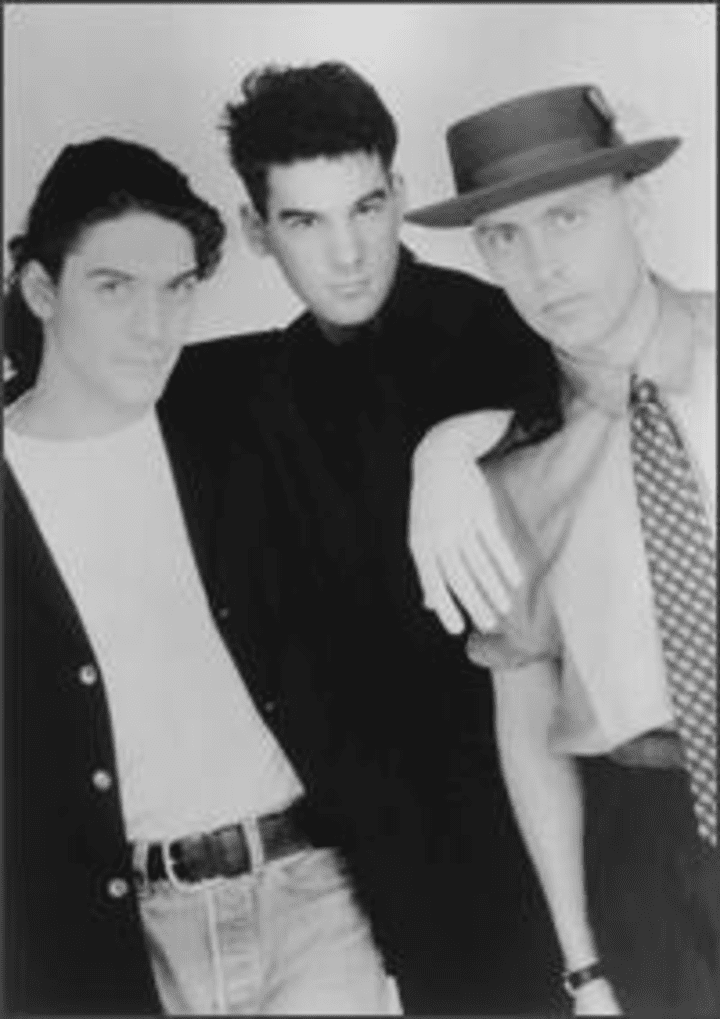 When In Rome - The Promise (Official Music Video)
Formation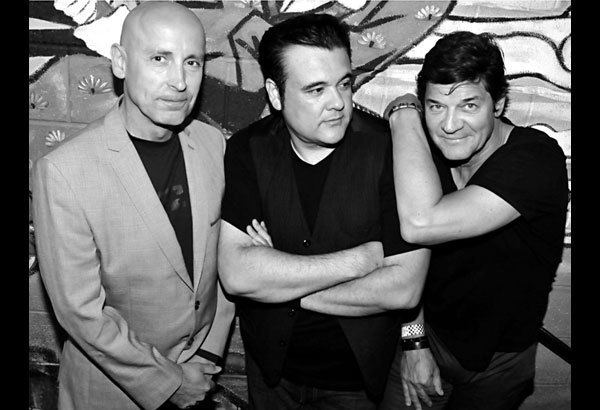 Michael Floreale and Andy O'Connell were recruited by Clive Farrington to replace departed members of his Manchester-based group Beau Leisure. Floreale and Farrington began to write songs together. Later, Farrington and Floreale saw Andrew Mann, a beat poet, and had him join their performances. O'Connell left the group; the remaining trio recorded some demos – sometimes including Mann's friend Corinne Drewery – while seeking a recording deal.
Debut album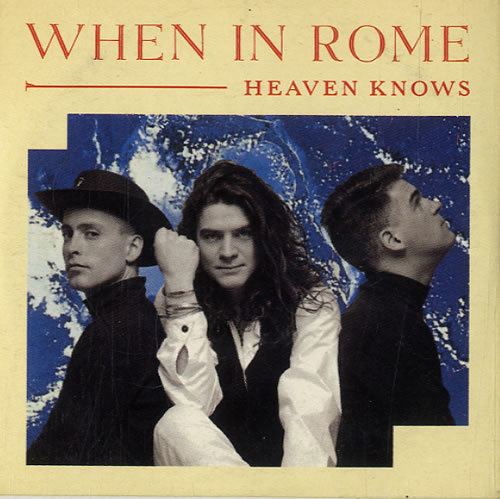 The group was signed by Virgin UK subsidiary 10 Records. Producers Ben Rogan (who had worked with Sade) and Richard James Burgess took special interest in the trio's song "The Promise", issued first as a 12" dance disc. When the song became popular, hitting the top of Billboard's Dance Club Play chart, Virgin ordered an album. A remixed version of "The Promise" was the first single from their self-titled debut album. It was an instant success, barely missing the Top Ten in the United States, peaking at No. 11. Months later, the trio reached Billboard's pop chart's lower reaches for the last time with "Heaven Knows" (No. 95, 1990). Additional singles did little on the charts, and the group ultimately faded away.
Breakup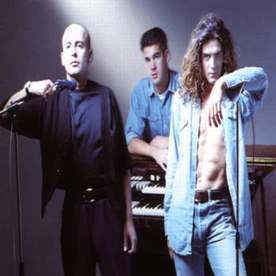 In 1990, the band broke up over musical differences. Floreale moved to the United States, and now lives in Dallas, Texas, where he composes music for television and film. In 2006, Floreale reformed When in Rome, with singer/songwriter John Ceravolo. Since then, the group has toured the United States and South America with various other 1980s groups.
Farrington and Mann reformed in 2009, under the name When in Rome UK. Floreale, however, had trademarked the name "When in Rome", which was unsuccessfully challenged by Farrington and Mann but is currently under review again. According to a Pollstar article in May 2011, the US trademark has been acknowledged: "In order to comply with the legal claim, the UK members, are billed as "Clive Farrington and Andrew Mann formerly of When In Rome" for US gigs.
Songs
The PromiseWhen In Rome · 1988
Heaven KnowsWhen In Rome · 1988
Something Going OnWhen In Rome · 1988

References
When in Rome (band) Wikipedia
(Text) CC BY-SA