1924–45




Generalleutnant





Werner Ranck




German Army






Weimar Republic (to 1933) Nazi Germany




World War II Invasion of Poland Siege of Warsaw (1939) Battle of France Battle of Dunkirk Operation Barbarossa Siege of Leningrad Courland Pocket




December 7, 1989, Hamburg, Germany




Invasion of Poland, Siege of Warsaw




121st Infantry Division, 218th Infantry Division
Werner Ranck (25 October 1904 – 7 December 1989) was a general in the Wehrmacht of Nazi Germany during World War II. He was a recipient of the Knight's Cross of the Iron Cross, awarded by for successful military leadership.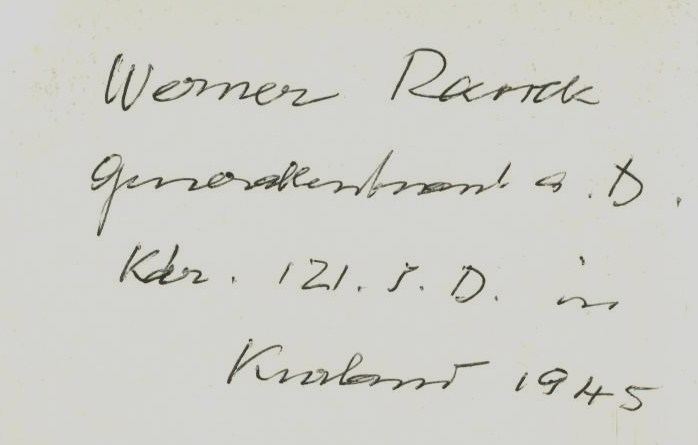 Ranck surrendered to the Soviet forces in May 1945 in the Courland Pocket. Convicted as a war criminal in the Soviet Union, he was held until 1955.
Knight's Cross of the Iron Cross on 2 March 1945 as Generalmajor and commander of 121. Infanterie-Division
Werner Ranck Wikipedia