Walter Bingham MM, born Wolfgang Billig in Karlsruhe, Weimar Republic 1924, is a British-Israeli journalist, actor, entrepreneur, holocaust survivor and decorated World War II veteran. He made Aliyah to Israel in 2004. At age 91 in 2015, Walter is Israel's oldest field journalist.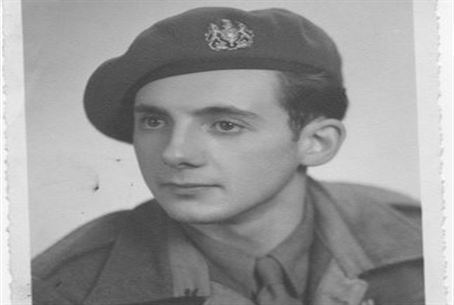 Walter was a driver in the British Royal Army Service Corps, took part in the invasion of Normandy in June 1944 and was subsequently transferred to Counter Intelligence, where he also interviewed Nazi foreign minister Joachim von Ribbentrop who denied all knowledge of the Holocaust.
Walter Bingham was active in an Orthodox Zionist youth group, preparing him to agricultural Kibbutz life in Mandatory Palestine. He survived the holocaust because of a Kindertransport to Great Britain in 1939, where he lived for the most part in a Zionist Kibbutz type community. Bingham witnessed the Nazi book burnings that followed soon after the Nazi Seizure of Power. He took part on the front line in the Normandy landings of 1944.
He is a Military Medal recipient, awarded for 'Bravery in the Field'. Recipients of the Military Medal are entitled to use the post-nominal letters "MM".
Later, Bingham had a career as a journalist in Britain and Israel and as an actor, amongst others in several Harry Potter films.