Sponsored Links
Topics
Sponsored Links
1955–1975





Valda Hansen






Valda Joanne Hansen


November 3, 1932 (

1932-11-03

)

Los Angeles, California, USA




July 21, 1993(1993-07-21) (aged 60) Hollywood, California, USA
Valda Joanne Hansen (November 3, 1932 – July 21, 1993) was an American actress, known for her performances in a number of B-movies in the 1950s and 1970s.
Her most famous role was that of the White Ghost in Ed Wood's Night of the Ghouls (1959). She had previously played a stripper in Strips Around the World (1955). She returned to the screen in the 1970s and appeared in movies such as Cain's Cutthroats (1971), Slaughter's Big Rip-Off (1973) and Wham! Bam! Thank You, Spaceman! (1975, in which she was credited as "Zelda"). She also appeared in a 1990s documentary about the filmmaker Ed Wood.
Hansen retired from acting around 1975, and died in Hollywood on July 21, 1993, aged 60, from cancer.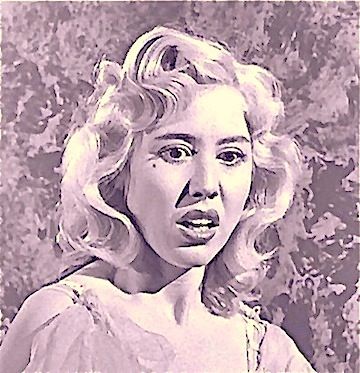 Wham! Bam! Thank You, Spaceman! (1975) (credited as Zelda) as Gloria
Slaughter's Big Rip-Off (1973) (as Valda Hanson) as Burtoli's Blonde
The Great Northfield Minnesota Raid (1972) (as Valda J. Johnson) as Nude girl
Cain's Cutthroats (1971) as Zelda
Outlaw Riders (1971) as Sister Anne
Norma (1970) as Roommate
Night of the Ghouls (1959) as Sheila, the White Ghost
Strips Around the World (1955) (as Valda) as Stripper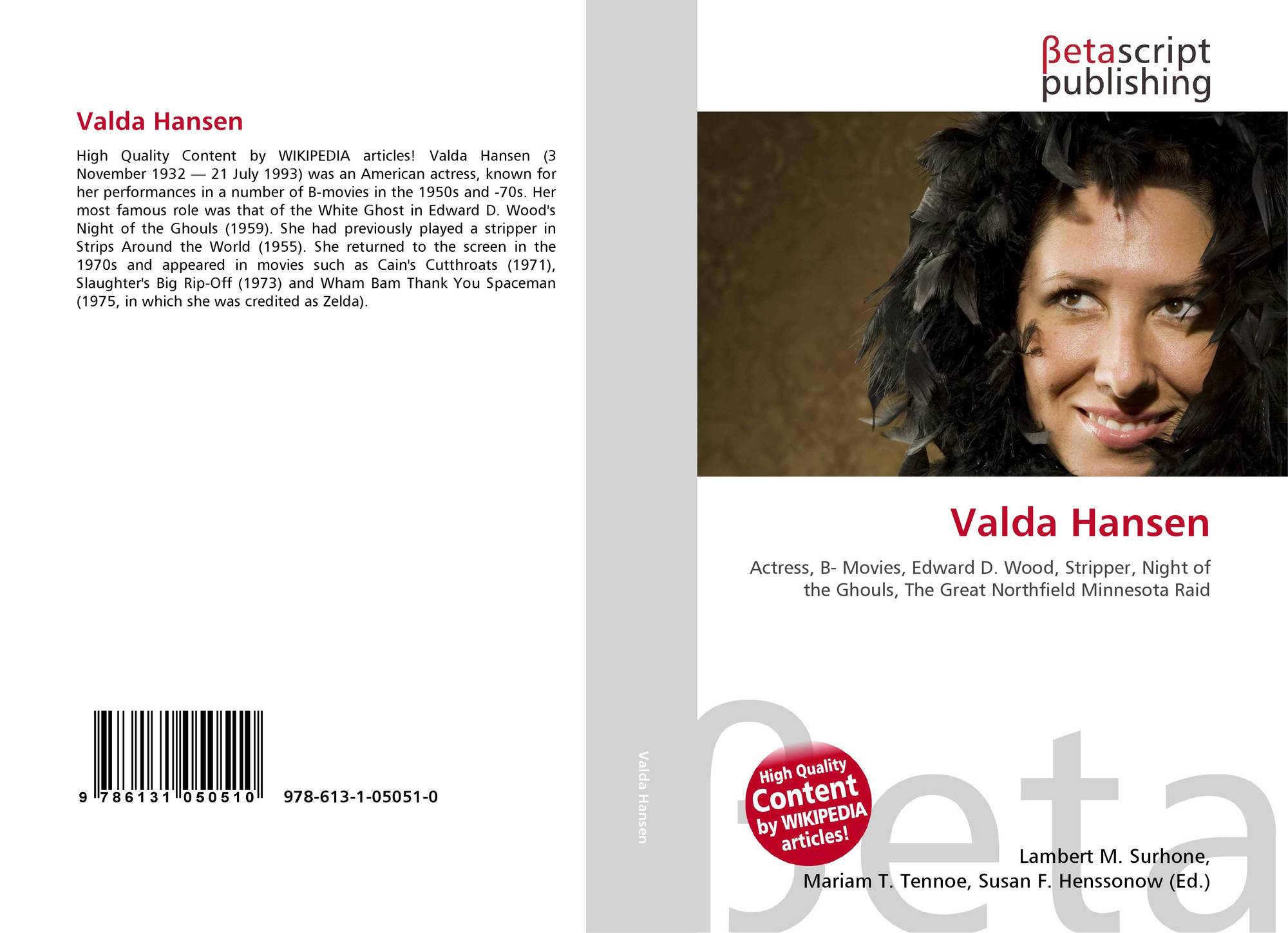 Valda Hansen Wikipedia