Lower classifications

Corn smut

, Ustilago tritici, Ustilago avenae, Ustilago nuda
Ustilago is a genus of approximately 200 smut fungi parasitic on grasses.
There is a large research community that works on Ustilago maydis including researchers at the University of Georgia, Philipps-Universität Marburg, University of British Columbia and others. Research with this organism has led to better understanding of the genetics underlying self-non-self recognition through elucidation of the mating type system as well as fundamental aspects of signal transduction and cell-cycle regulation.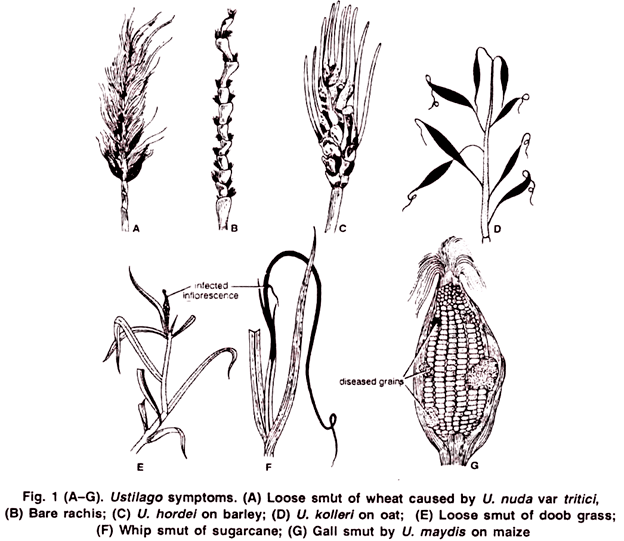 Uses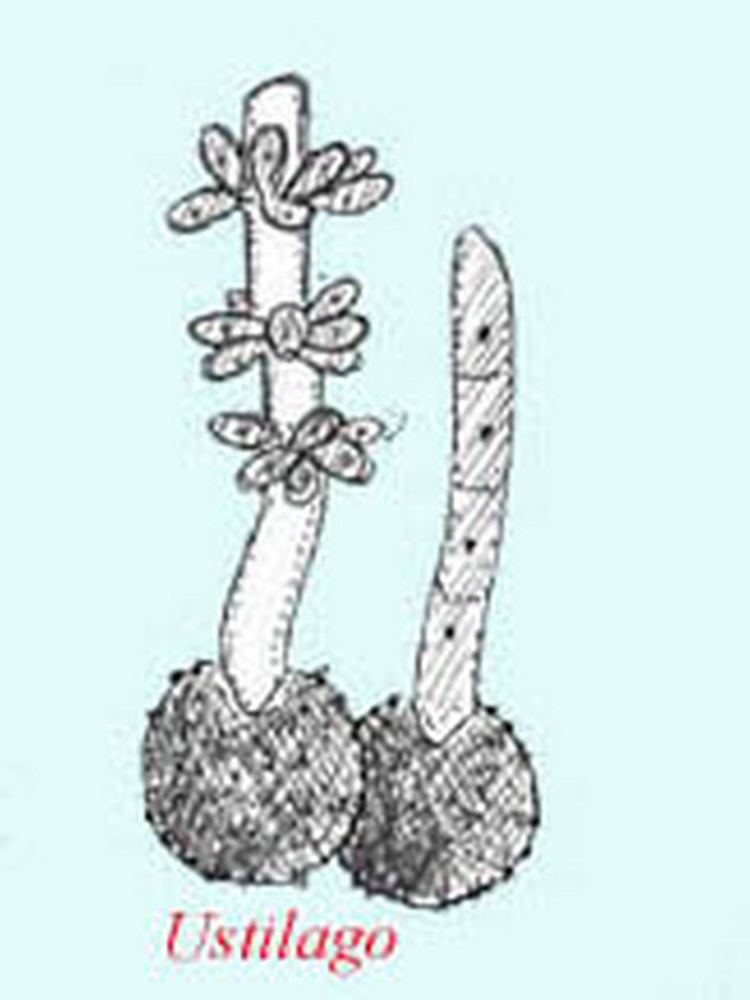 U. maydis is also eaten as a traditional Mexican food eaten in many parts of the country, and is even available canned. Farmers have even been known to spread the spores around on purpose to create more of the fungus. It is known in central Mexico by the Nahuatl name huitlacoche. Peasants in other parts of the country call it "hongo de maíz," i.e. "maize fungus."
The genome of U. maydis has been sequenced.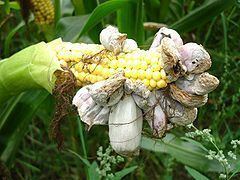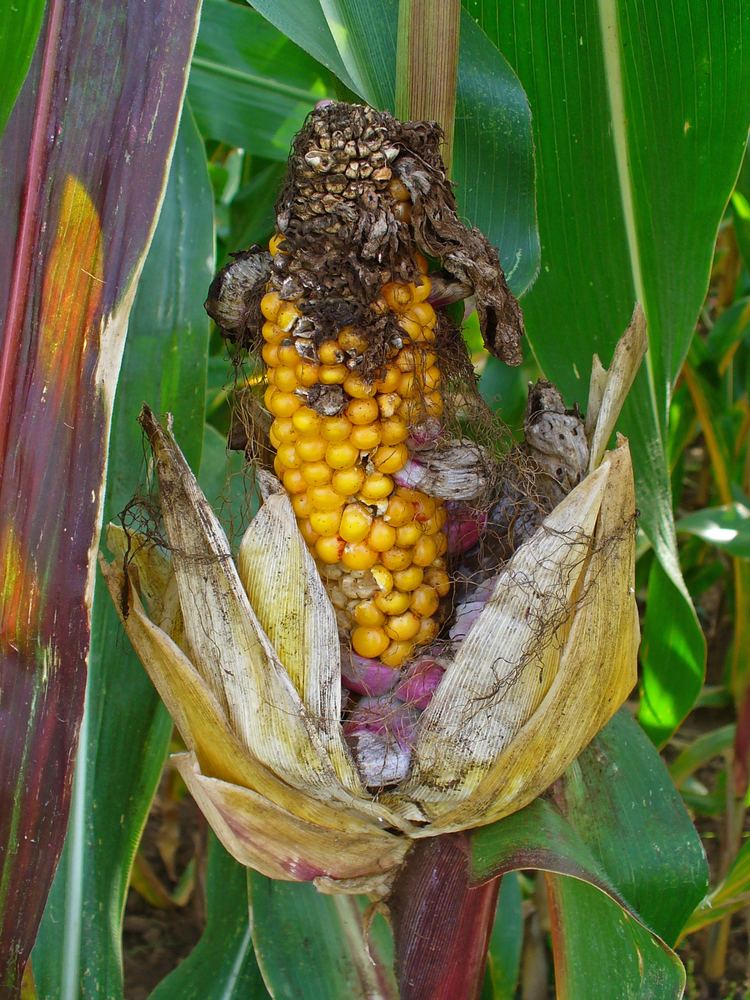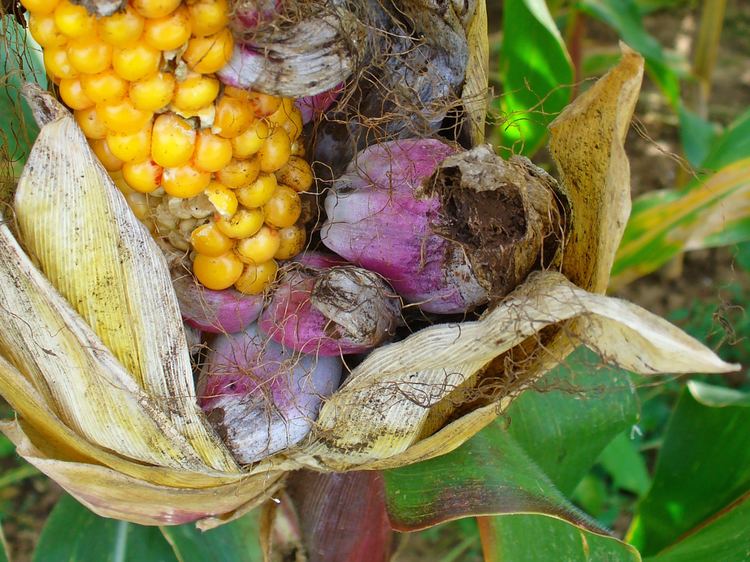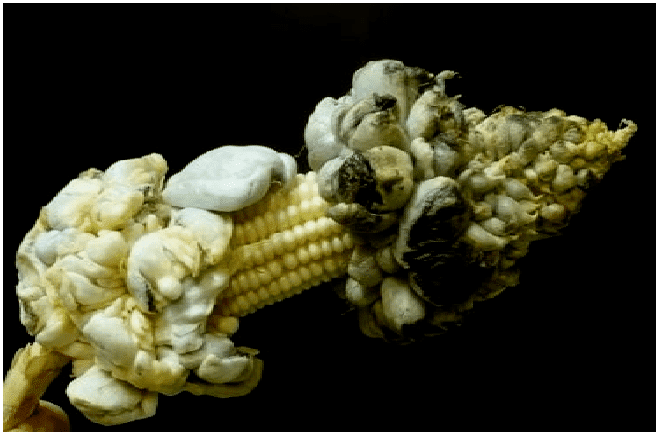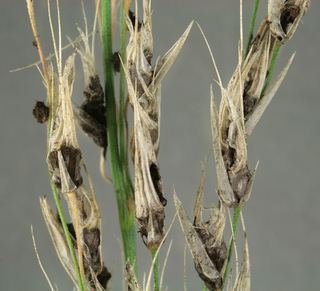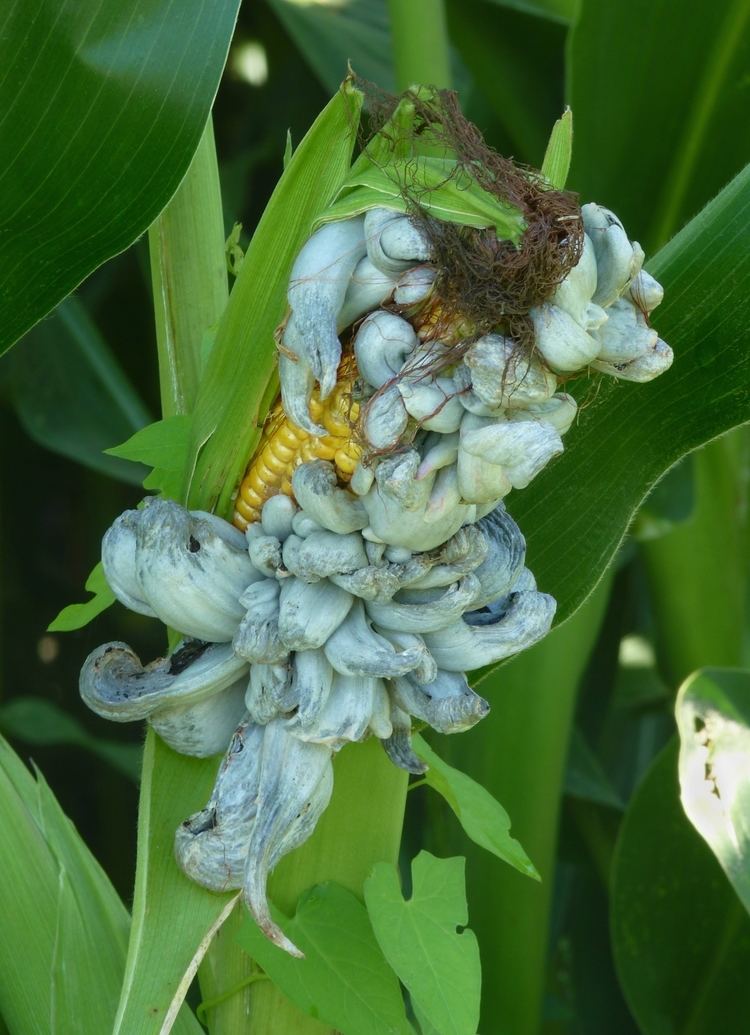 References
Ustilago Wikipedia
(Text) CC BY-SA