USS Plainview (AGEH–1) was, in its time, the world's largest hydrofoil. Named for the cities of Plainview, New York and Plainview, Texas, she was also the United States Navy's first Hydrofoil research ship. Plainview was laid down 8 May 1964 by the Lockheed Shipbuilding and Construction Company, Seattle, Washington; launched 28 June 1965; sponsored by Mrs. John T. Hayward; and placed in service on 3 March 1969.

Propulsion consisted of two General Electric J79 jet engines of the same type used in the F-4 Phantom aircraft, but during conventional operations she was driven by two diesel engines. Her homeport was Bremerton, Washington. Plainview carried out long range experimental programs to evaluate the design principles of hydrofoils and to develop and evaluate tactics and doctrine for hydrofoils, particularly in anti-submarine warfare, and helped to determine the feasibility of hydrofoil operations in high seas.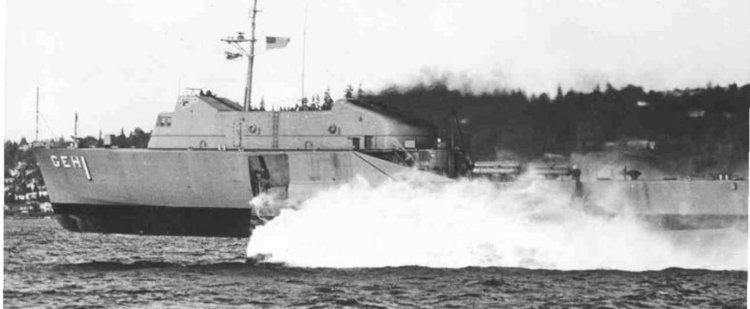 Plainview was decommissioned at 10:30 am, 22 September 1978, at Pier 7, Puget Sound Naval Shipyard. Struck from the Naval Vessel Register on 30 September 1978, Plainview was sold for scrapping by the Defense Reutilization and Marketing Service (DRMS) on 1 July 1979 to General Metals (now Schnitzer Metals) on the Hylebos Waterway, Tacoma, Washington. She was partially scrapped in 2004 and sits on private property near Astoria, Oregon.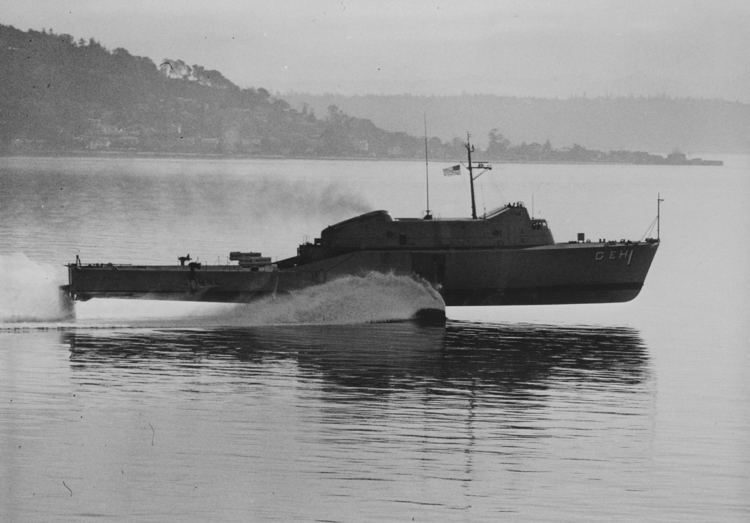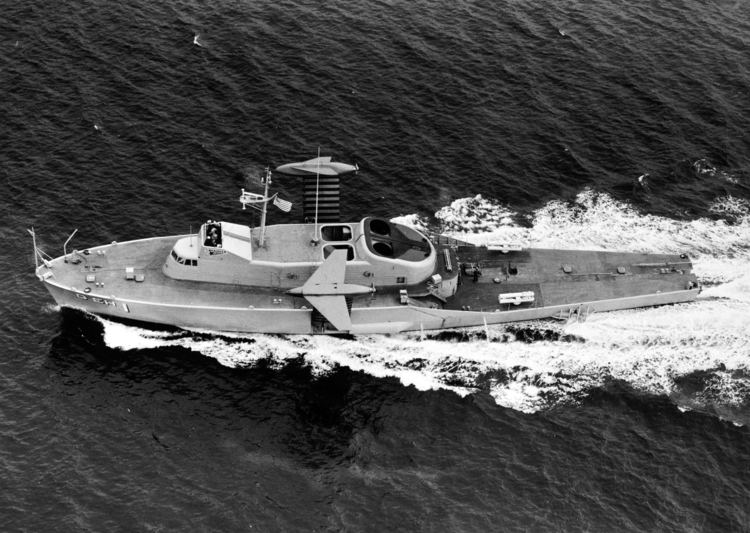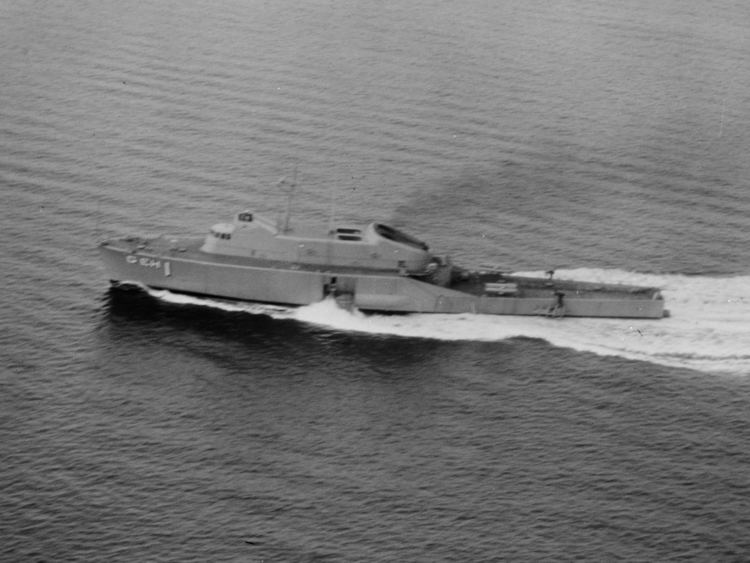 References
USS Plainview (AGEH-1) Wikipedia
(Text) CC BY-SA