Covid-19
How much big can be the heart of a blue whale ? Can humans fit inside the major heat valves ??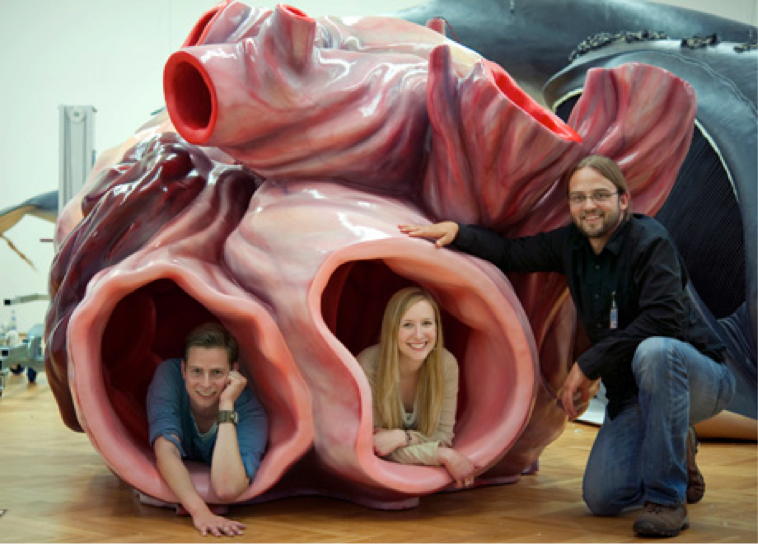 The below video shows how the heart is preserved it also compares the heart size of different animals.
The Canadian museum was able to secure the body of a 76.5-foot blue whale that became trapped in ice and died, washing up on the shores of Newfoundland.
The heart, the first of its kind to be preserved, weighs 400 pounds and measures 5 feet by 4 feet by 4 feet