Trillium ovatum, the Pacific trillium, western trillium, western wakerobin, or western white trillium, is a member of the Trilliaceae family, or sometimes included within the Liliaceae or Melanthiaceae. It occurs in parts of the western United States and western Canada, usually in rich forest. In the northern part of its range, which includes southern British Columbia, extreme southwestern Alberta, Washington, Oregon and east to Montana, Wyoming and northern Colorado, it often grows under Douglas-fir. Other trees which frequently shade this trillium include grand fir, western red cedar, and western hemlock; bigleaf maple, red alder and Sitka spruce join in near the coast.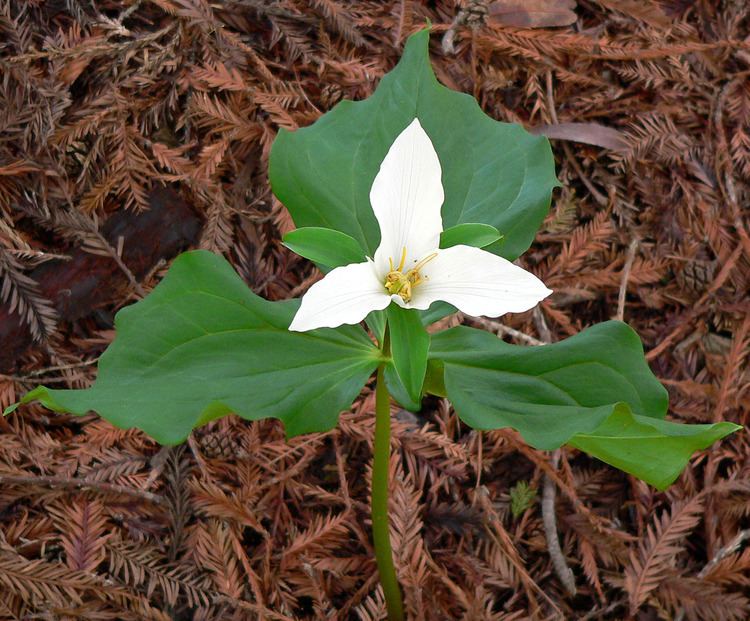 Near California shores, it is common under coast redwood. Associated understory plants include swordfern, vanilla leaf, violets, redwood sorrel and salal.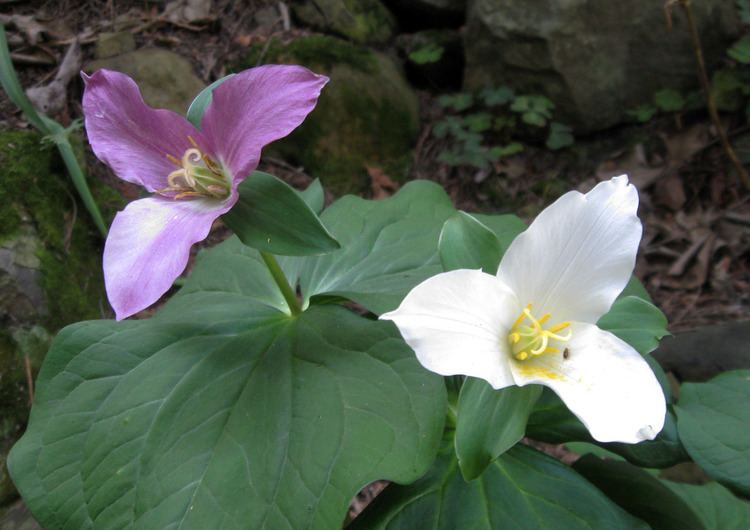 Trillium ovatum is a perennial herb spreading by means of underground rhizomes. Each plant has 1 or 2 flowering stalks, each up to 50 cm tall. Flowers are white or pink, the colour sometimes becoming darker as they get older. Occasionally, the petals are maroon rather than the typical white or pink.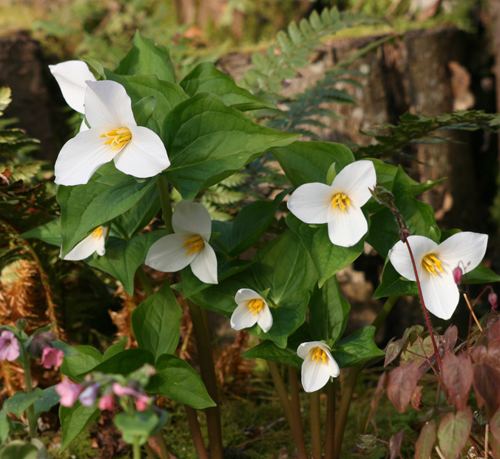 varieties
Trillium ovatum var. hibbersonii (T.M.C.Taylor & Szczaw.) G.W.Douglas & Pojar – Vancouver Island in British Columbia
Trillium ovatum var. oettingeri (Munz & Thorne) Case – northwestern California
Trillium ovatum var. ovatum – most of species range