Tomei Ningen (, Tomei Ningen, lit. "Transparent Man") is a black-and-white Japanese action / horror film, originally released in 1954. Produced by the Toho studio, the film is a loose adaption of the science fiction novella entitled The Invisible Man, written by British author H.G. Wells in 1897. The film was directed by Motoyoshi Oda, and written by Hiroshi Beppu and Shigeaki Hidaka.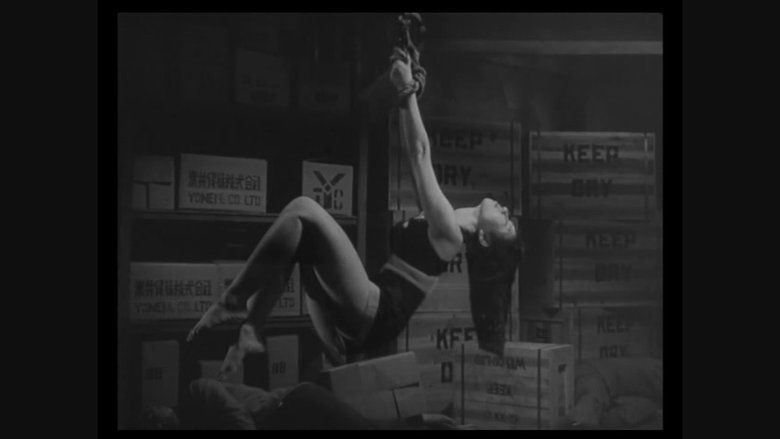 The two stories do not share many plot details, aside from the general premise of a man who can turn himself invisible, but it was produced with the intent of adapting Wells work. The film follows a circus clown and a gang, both of whom can become invisible due to ingesting a formula developed by the government during World War II. The gang of criminals has been using their powers to wreak havoc and cause chaos throughout Japan, and the clown (portrayed by Seizaburo Kawazu) is the only one with the courage to stand up to them. Ultimately, he defeats them, but in doing so is forced to sacrifice his own life.
The character Invisible Man aka Takemitsu Nanjo is kaijin (??, literally "mysterious person", referring to roughly humanoid monsters), a type of kaiju.
The film was moderately successful, but was overshadowed by the huge crossover success of Godzilla, earlier in 1954. It has never been released outside of Japan.
Special effects was made by Eiji Tsuburaya.
A car strikes an unseen object; blood spreads from an invisible source which becomes visible as the bleeding man dies. He carries with him a suicide note dedicated to his only friend, who is also an invisible man. An eager young reporter tracks down Takemitsu Nanjo, a war veteran who makes his living visibly, painting his face like a clown's and carrying advertising signs. His favorite neighbor is a little blind girl whose mother is running afoul of local gangsters. The gangsters have been terrorizing the city as "the invisible gang," wrapping themselves up in scarves and trenchcoats so as to be visible to their victims, even though they are supposed to be invisible underneath. Once they discover Nanjo, who is defending his only friends, they beat him and leave him for dead.