The Wedding Party is a 1969 American film farce created as a joint effort by Sarah Lawrence theatre professor Wilford Leach and two of his students, protégé Brian De Palma and Cynthia Monroe, who bankrolled the project. Leach went on to a successful career as a Tony Award-winning theatre director, while De Palma continued as an auteur of films frequently emulating the themes and techniques of Alfred Hitchcock.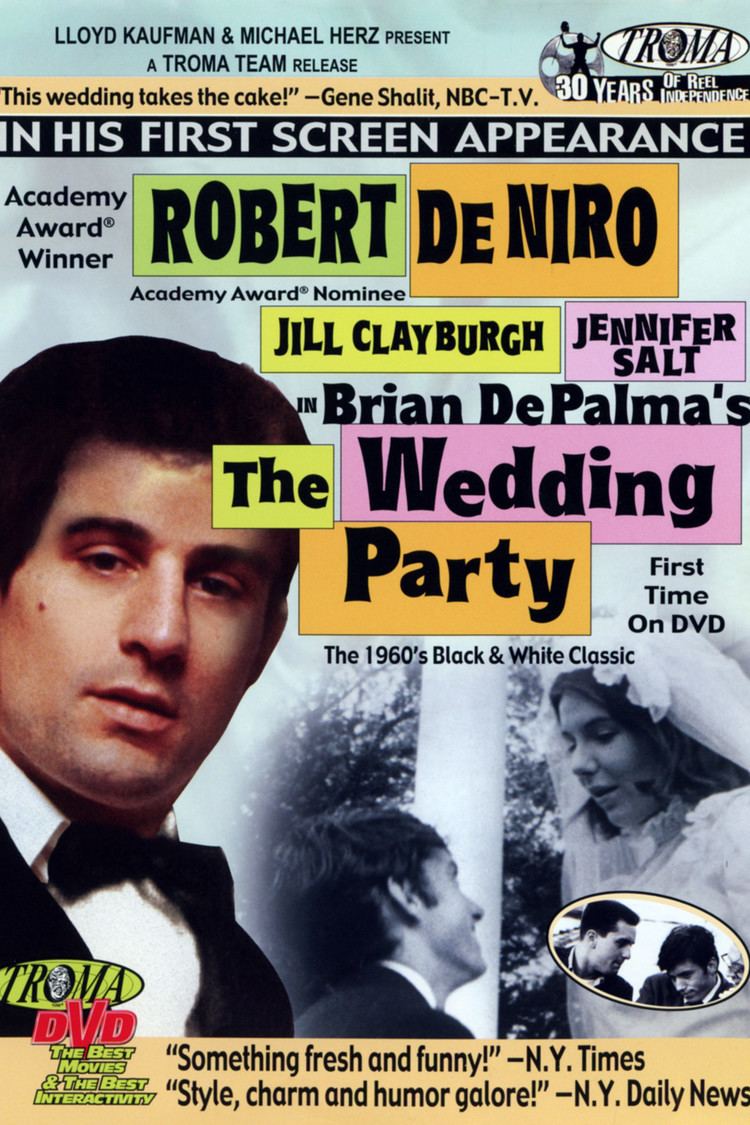 The film focuses on a soon-to-be groom and his interactions with various relatives of his fiancée and members of the wedding party prior to the ceremony on the family's estate on Shelter Island.
The film was made in 1963 but not released until six years later, after one of its supporting players, Robert De Niro, had begun to draw notice for his work in off-Broadway theatre and De Palma's 1968 release Greetings. Also in the cast were Jennifer Salt and William Finley, both of whom were De Palma regulars, and fellow Sarah Lawrence student Jill Clayburgh as the bride-to-be.
The film is now available on DVD.