The Sims 3: Island Paradise is the tenth expansion pack for The Sims 3 series from Electronic Arts. It is available on both Windows and OS X. The release dates vary from continent to continent. It was released in the US on June 25, 2013, and on June 28, 2013 in Europe.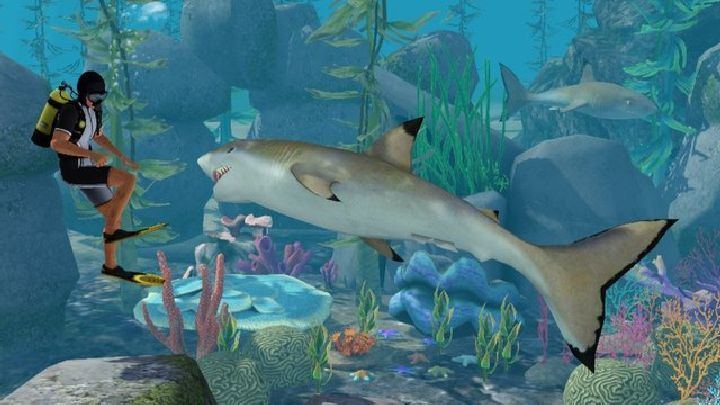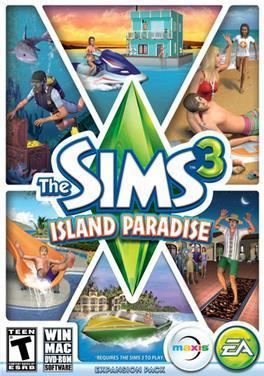 Island Paradise is a vacation and adventure-themed expansion, similar to The Sims: Vacation, The Sims 2: Bon Voyage, and The Sims 3: World Adventures. It was created by EA Maxis (Redwood Shores) and published by Electronic Arts.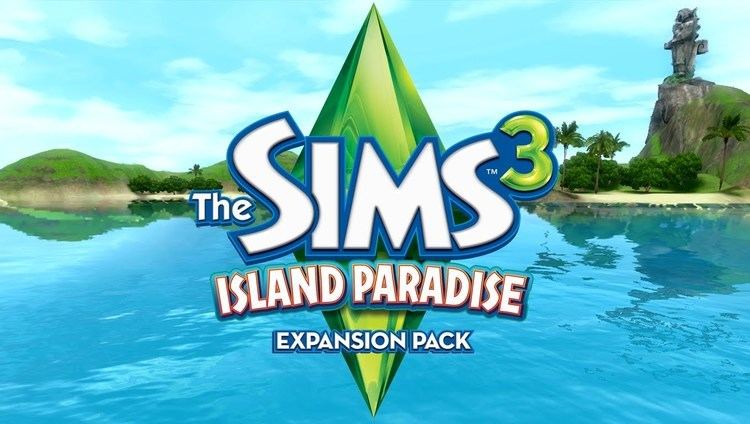 One of the key new features is the option for Sims to own houseboats. These can be docked at any unoccupied port, or anchored anywhere in the ocean, and the player can have a Sim drive the boat wherever they want, as well as retain control of the other Sims in the household as the boat moves. Houseboats function the same way as other lots: The player can build on them as they see fit and services (newspaper delivery, mail, etc.) will use speedboats and jetskis to access them.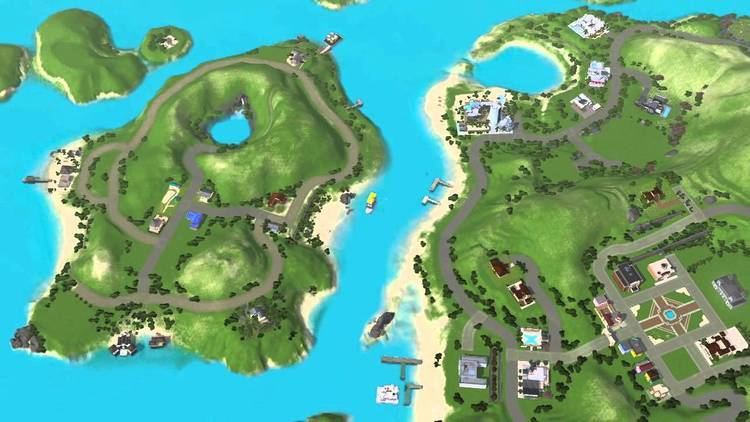 The expansion pack also introduces the Scuba diving skill, which will allow Sims to dive underwater at certain points on the map, for a few in-game hours at a time. Whilst diving, Sims can catch fish, explore underwater caves, find sunken treasure, as well as use a limited set of social interactions. Sharks will occasionally appear during a dive, and may attack, and even kill Sims. Sims can also drown if they stay underwater for too long and use up their oxygen supply, although a new lifetime reward allows them to breathe indefinitely. After a Sim returns to the surface, they will have to decompress for a short amount of time before diving again.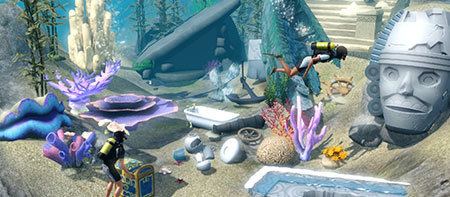 Island Paradise introduces the Lifeguard career (though if the player has Ambitions, Sims can register as self-employed divers). Lifeguards are dispatched to a random beach during their work hours, and will have to survey the ocean, rescue Sims who are drowning, and perform CPR demonstrations.
Sims can now own and manage resorts, that will provide a daily cash income based on the net profit they make. The player can increase the amount of money they get by increasing the guest capacity, as well as providing amenities (fitness equipment, swimming pools, buffet tables, etc.) for guests, in order to increase the resort's rating and allow the hotel to charge higher prices. The player can also manage resort staff, hiring workers and choosing their uniforms.
Mermaids are the new life state introduced in Island Paradise. Sims can encounter them while diving, and later summon them onto land. Mermaid Sims can breathe underwater, are immune to decompression, and all young adult mermaids have a maximum diving skill. If a mermaid spends too much time out of the ocean however, they will become a normal Sim.
Isla Paradiso is the new world that is launched with the expansion pack, likely based on the Caribbean. "Isla" is Spanish for "island" and "Paradiso" is Italian for "paradise." The new world is quite large, with various types of islands that vary in size and are both inhabited and uncharted, which can be found and explored by Sims. There are also pre-made resorts that can be edited and managed by Sims.
The Sims 3: Island Paradise was announced during a live broadcast on January 8, 2013, where a full line up of upcoming expansion packs and stuff packs of the 2013 year were revealed. At this time, only a screenshot was shown. Afterwards however, numerous live broadcast were presented and new features were shown: February 14's broadcast revealed houseboats, April 16's broadcast the new resort system and the final broadcast on June 18, developers showed off the new underwater feature and hidden island aspect to the game.
The first official trailer of Island Paradise was released on June 17, 2013, a day before the final live broadcast.
Island Paradise will include a number of new features, including boats, diving, and hotels. This new expansion pack introduces more control over the environment, including price control and dynamic selection.
Scuba Diving: dive deeper than ever before as sims can now scuba dive to find new treasures and new locations
Resorts: build, edit, run and manage your own resort. Resorts can be built on any island and even over the water with brand new foundations and blueprints
Houseboats: sims can now not only live on land but also at sea. Houseboats bring many new opportunities for sims as they can travel the world on their very own house
New career- Lifeguard: sims can now become a lifeguard and protect those that swim in the waters of the world
New life state- Mermaids and Mermans: sims can now become a new supernatural being: mermaids. They cannot be created in CAS(even with the Super Natural Expansion Pack), but however a sim can be turned into one by befriending a mermaid then be given kelp to eat, or purchasing a lifetime reward titled, Mermadic Kelp for 25,000 lifetime reward points.
Speedboats/Aqua Sled/ Boats: these new types of water vehicles allow sims to move faster and more conveniently between islands.
Foundations and Blueprints: Foundations allow players to build over water and new blueprint templates allow resorts/homes/lots to be designed in seconds.
If the game is preordered either by Origin or in stores, an unlockable set will be available with new exclusive items. The Island Survival Pack extends your survival skills with survival theme decor, furniture and clothing.
The EA download manager, Origin, launched an Island Paradise Community Challenge, where buyers of the game from their North America site would receive a free copy of The Sims 3 Barnacle Bay if 4,000 copies of the game were purchased before June, 21st 2013. The challenge went from June 6, 2013 to June 21, 2013 and was successful.
The Game Scouts: "Island Paradise arrives ideally at the start of Summer. The pack integrates excellently with other expansions like Seasons. While at first glance it may seem like a targeted release, it's all-encompassing in its reach and offers something for every player."
Giancarlo Saldana from Games Radar remained positive and praised the overall experience of the game even though he believed the underwater feature is a disappointment, as there are only limited diving spots - "Though [the] underwater sections are lacking, the rest of Island Paradise is a great display of what The Sims 3 can still offer fans." but states that the new features are a real highlight for the overall series - "...the features it brings to the table are definitely some of the best the series has seen."