The Short and Curlies is a 1987 short film written and directed by Mike Leigh. It stars Alison Steadman, Wendy Nottingham, Sylvestra Le Touzel and David Thewlis. The hairdressers 'Cynthia's' was in Willesden and exterior locations were in nearby Harlesden. Channel Four put up money for the film and, pending the success of this project, agreed to co-produce with Portman Productions Leigh's first feature film since Bleak Moments – what became 1988's feature movie High Hopes (with music by Rachel Portman).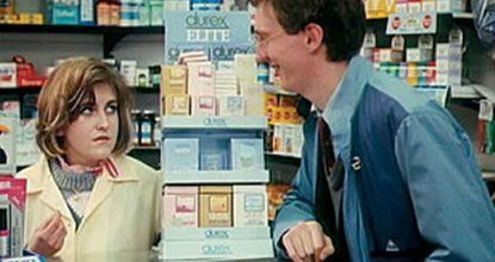 The short, 18-minute film, made after three weeks of rehearsal, concerns a chatty hairdresser, Betty (Alsion Steadman), her shy daughter, Charlene (Wendy Nottingham), and one of her customers, Joy (Sylvestra Le Touzel). Joy works in a chemist's shop and is chatted up by Clive (David Thewlis, in the first of his three Leigh roles) over the Durex counter. "On the one hand there is ritual, physical indignity, rubber, prevention; on the other, new life, love, marriage. Charlene slips sadly and silently between two stools..."
The Short and Curlies was nominated for a BAFTA Award for Best Short Film.