The film won two Accolade Competition Awards of Excellence In 2003 and 2004, both for the musical score by composer Alan Williams. The film was also nominated for a Young Artist Award in 2003, in the category of "Best Family Feature Film - Animation".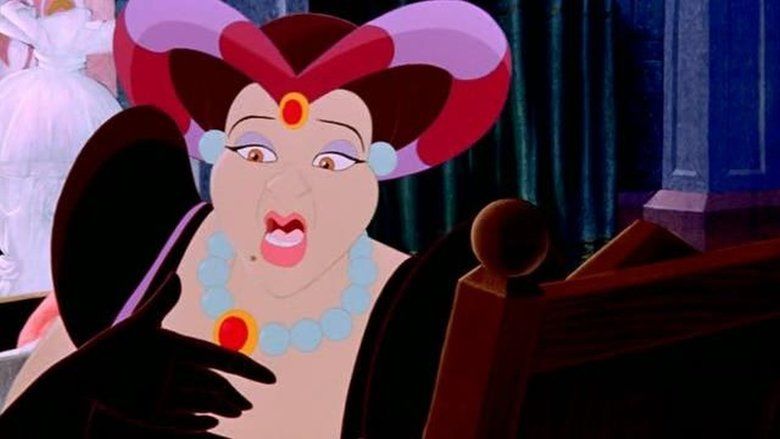 The glory of the old kingdom in now gone, the story of how a princess was discovered by a pea is lost and wars and tragedy have destroyed the land. Sebastian the Raven tries to restore some of the old tales using an old tapestry found by a young Prince Rollo, but it is almost destroyed. In the meantime, Heath is crowned King without the consent of his older brother and primary candidate for the throne, Laird, though he is a far fairer ruler. Laird is named the ruler of the Pig Kingdom where he vows revenge. Nine months later Heath's wife Mariana gives birth to a daughter, but dies during the child's birth, at the same time Laird's wife Helsa also gives birth to a daughter. Laird conceives an evil plan. He sends Helsa to take care of Heath's daughter, making the King believe Helsa lost her baby. During the night Laird trades Helsa her own daughter and gives the Princess away to some farmers. Helsa feels some remorse and asks Laird not to hurt the baby, because she lost her mother as a child too.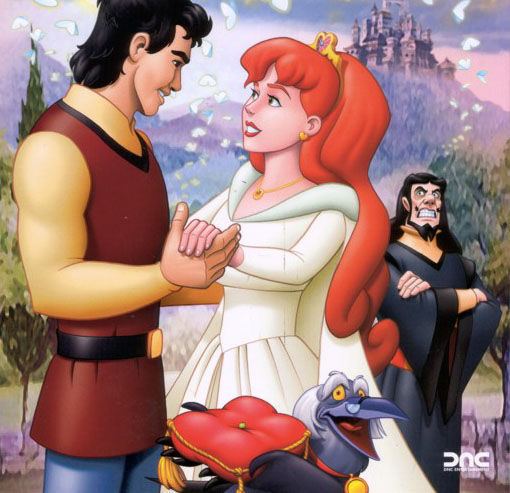 As the years pass, Heath's daughter is named Daria and grows up as a kind, gentle and sweet girl, working for her horrible farmer "stepfamily", while on the other side, back at the castle, her cousin Hildegarde (Laird's daughter) grows up cruel, selfish and vain in her place as the princess. And Prince Rollo, now grown, returns to Heath's castle, dreaming of happiness with someone he loves. Hildegarde, upon seeing him, and hearing how wealthy he is, decides to marry him, but Rollo refuses and flees. Hildegarde gives chase, but loses his trail. During her search, Helsa and Laird see each other again, and Laird tells Helsa that the time has come to tell Hildegarde of her true lineage. Needless to say, she doesn't take it well.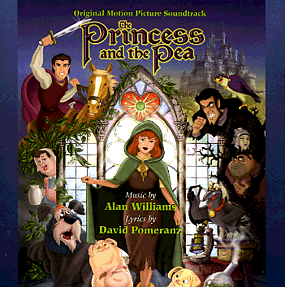 Meanwhile, Rollo, while on a quest, meets Daria, and her trusted pig companions; Princess, Hungry, and Fearless. (She had hoped to give Fearless a name to live up to, but it hasn't worked yet.) The two fall in love and soon after, are separated. Rollo continues in his search for a real princess to marry; one of proper lineage, beauty, grace, and class. Every prospect disappoints him. He realizes he shouldn't love someone because of their titles, but because of who they are and decides to marry Daria, and rushes to tell her.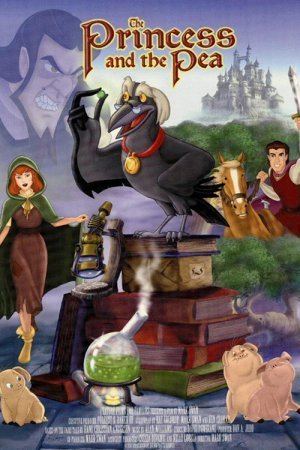 And all the while, Sebastian the Raven, has been searching for this lost prophecy, now only deducing that to discover true nobility, one must place a pea beneath twenty mattresses. By now, King Heath, utterly disappointed with how Hildegarde turned out with her raising, decided to disinherit her, and leave his kingdom to Rollo and whoever he chooses as his bride. He asks Sebastian to deliver the message to Rollo telling him all of this. Learning about Heath's plan, Helsa intercepts the message, and brings it to Laird's attention. Laird turns the entire Pig kingdom against Daria, claiming she is a witch who can talk to animals. The mob pursues her through a forest and burn down her hiding place, where she'd met Rollo.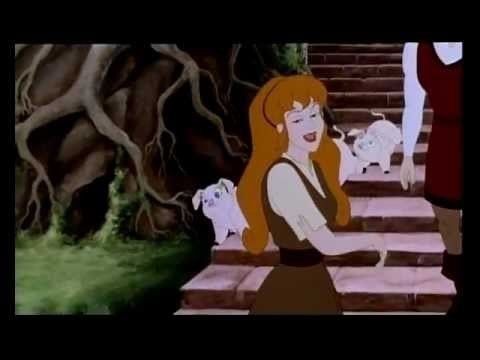 Rollo returns and tries desperately to save her, but with the help of her animal friends she and her companions escape. Sebastian, meanwhile, finally discovers the full prophecy in the ballroom of Daria's hiding place. Above the prophecy is a stained glass window showing the image of a great Queen, Daria's ancestor, who bought about the Golden Age of the Kingdom before the Dark Ages took it over.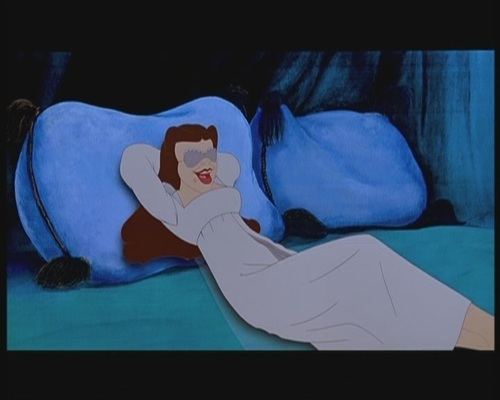 The prophecy reads: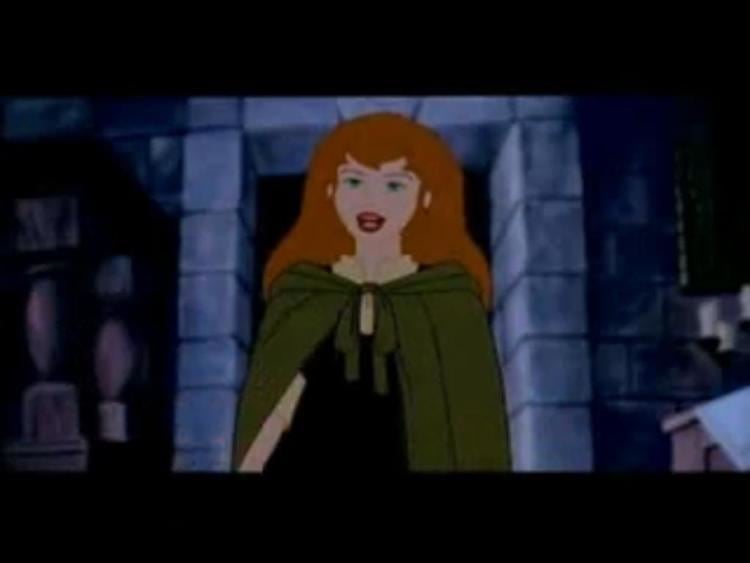 "To Reveal the Heart of True Nobility
Place the Pea Twenty Mattresses Deep
The Princess True is Love and Sensitivity
Upon Such, She Can Never Sleep"
Delighted at finally solving the obstinate mystery, Sebastian dances around, forgetting to evacuate the burning building. Rollo saves him and exits the place, too exhausted to continue searching, and cries for Daria one last time before passing out in front of the mob. Laird lies to the crowd telling them that he cried for Hildegarde, wanting to marry her. Rollo is taken to the castle and treated for his injuries. And, hearing the news of his wish to marry Hildegarde, Heath plans the wedding, and upon Hildegarde's orders, the wedding is to take place the moment Rollo feels better. While mourning Daria, whom he believes to be dead, he gets off the bed, and Hildegarde sees him, and immediately starts the wedding.
Daria, finally leaving her stepfamily, tries to find Rollo, and is rudely pushed aside by the people. She helps a servant in the castle, who fell and hurt herself. She takes her into the castle kitchen, and seeing Sebastian's twenty feather beds, decides to lie down for a moment, but she is unable to, saying there appeared to be something hard under them all. Seeing this, Sebastian deduces that Daria is the real Princess for she felt the pea through twenty mattresses. And then sees Daria's birthmark, a heart on her foot, which he remembers the Princess to have when he saw her many years ago. But his plan to tell everyone is intercepted when Laird and Helsa stop him, by tying him up. He escapes and interrupts the wedding revealing the truth. But, before telling everyone who is the real princess, since Hildegarde is not, Laird shows up holding Daria hostage. He tries to eliminate Rollo by throwing a chandelier on top of him, but Heath saves him, and miraculously lives.
Laird, along with Helsa and Hildegarde, flees taking Daria hostage. He sets up a trap to get rid of Rollo to Heath whom he knows to be following him. Rollo confronts him, and miraculously survives another fatal attempt to eliminate him. Atop the castle tower, Laird and Helsa are defeated and arrested. The little pig, Fearless finally lives up to his name by helping defeat Hildegarde.
Rollo and Daria are reunited, and Rollo introduces Daria to Heath, her father. She and Rollo end up married, and live happily ever after.
Amanda Waving as Princess Daria
Steven Webb as Prince Rollo
Dan Finnerty as Prince Rollo's singing voice
Nigel Lambert as Sebastian the Raven
Lincoln Hoppe as King Heath
Ronan Vibert as Laird