The Not-Its! are a Seattle-based band that plays original rock/pop music for young children. The band is recognized as part of the kindie rock family music movement nationally.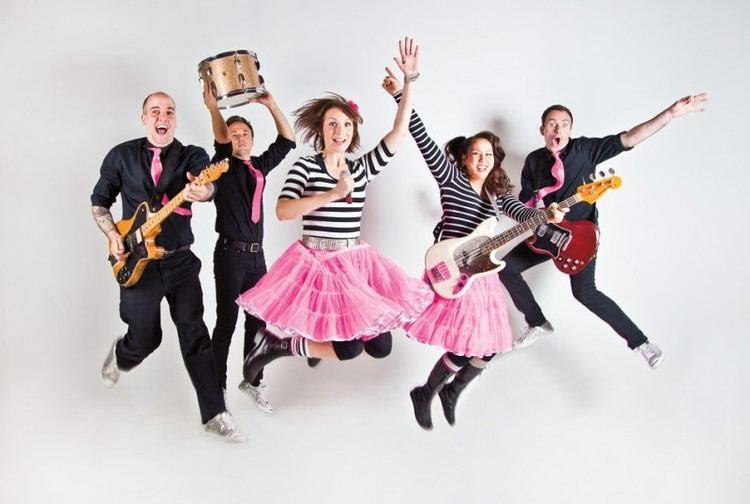 Most notably, their lead singer Sarah Shannon was in a band called Velocity Girl in the 1990s, which was signed to Seattle's Sub Pop label. Velocity Girl's "first full-length album, released in 1993, Copacetic, proved pivotal in expanding Sub Pop's image beyond that of merely a Seattle grunge label, and at the time Copacetic was the second biggest seller in the company's history, behind only Nirvana's Bleach."

Shannon now performs under her own name and has released a solo album on the Chicago-based record label Minty Fresh.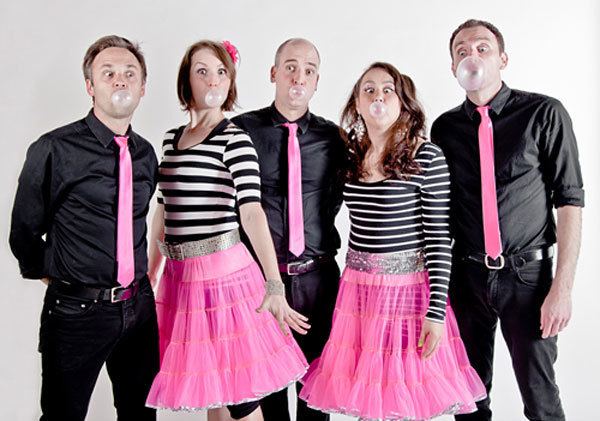 Other band members include rhythm guitarist Danny Adamson, lead guitarist and trumpet player Tom Baisden, bassist Jennie Helman, and drummer Michael Welke (formerly with Harvey Danger).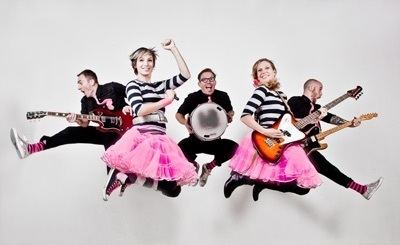 The Not-Its are known for their high-energy, danceable tunes and stylish, retro '80s outfits that include big, pink tutus on the girls and sparkly Chuck Taylor shoes and skinny pink ties on the guys.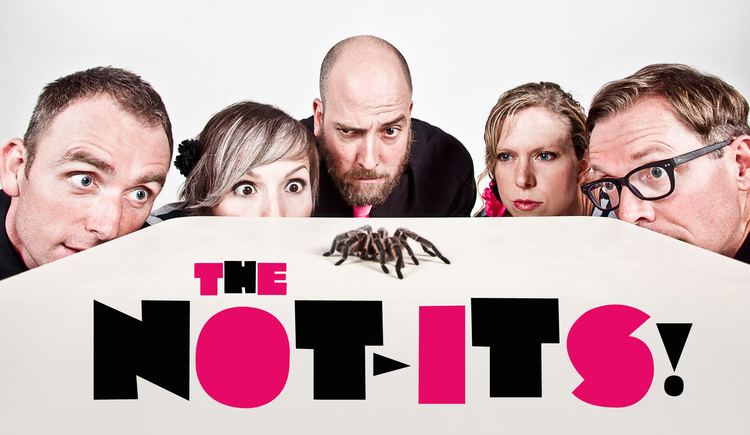 The Not-Its! say their sound is "defined by crunchy, rockin' guitars combined with smooth, four-part harmonies, all nestled within perfectly crafted pop gems that just happen to be about every-day kid stuff (the first day of school, taking a bath)."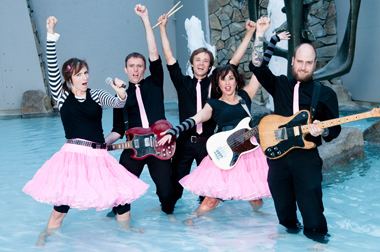 The Not-Its! released their first full-length album, "We Are The Not-Its!" in July 2009. The album later received a Fids & Kamily music award for one of the best children's music albums of 2009. They have received numerous rave reviews in both local and national press, including upscale mom publication Cookie Magazine, Seattle Magazine and the Seattle Times [1], as well as on blogs and websites such as zooglobble.com [2], Spare the Rock, Spoil the Child, and coolmompicks.org. They were also recently selected to play the Bumbershoot festival in Seattle, and opened for the Kratt Brothers (of the PBS Kids' show Zoboomafoo) at the Kids Discovery Museum on Bainbridge Island, Washington. In 2013, they performed at Symphony Space in New York, WXPN Radio's Kids Corner Festival in Philadelphia and the Seattle Folklife Festival.
The band is a member of the Seattle based Kindiependent collective of family music bands, along with Caspar Babypants ( Chris Ballew ), Recess Monkey, Charlie Hope and The Harmonica Pocket.
The Not-Its! also released Time Out To Rock in 2010, Tag, You're It in 2011, and KidQuake! in 2013.
Press:
Seattle's Child article About.com review of KidQuake (2013)