Awards

Late Ambassador Segun Olusola NBMA for Actor of the Year

Nominations

Late Ambassador Segun Olusola NBMA for Actress of the Year

Cast




Similar

The Voice

Nigeria

, Deal or No Deal Nigeria, Tinsel, Meet the Adebanjos, AY's crib
THE JOHNSONS (season 4) - Latest Nigerian Nollywood Movie
The Johnsons is a Nigerian series produced by Darien Amos, which airs on Africa Magic. It focuses on an average Nigerian family in Lagos, Nigeria and the challenges they face.
Contents
Cast
Chinedu Ikedieze as Efetobore Johnson: The eldest son and by far the most brilliant, skillful with his words and often educates his family on spelling. He is usually narrating during episodes and abhors being called out for his height.
Olumide Oworu as Tari Johnson; the third youngest child in the Johnson family. A lily-livered teenager, he often gets caught up in trends like dreadlocks, and always lies to girls when trying to impress them, which always ends up getting him in trouble, such as lying about his parents having a swimming pool in the third season.
Ada Ameh as Emuapor Johnson; the mother of the family, often unappreciated because of her lack of formal education and limited vocabulary, but is the spine of the family. She got much smarter in the third season. There is normally a gimmick in some of the episodes in which she mispronounces a word only to be corrected by her family members.
Sharon Abadoni/Susan Pwajok as Blessing Johnson; the youngest child who almost always gets what she wants, and goes on a hunger strike when she doesn't. She always gets her way, and doesn't like her other siblings getting attention, as shown when she ran away from home in season 3. Her favourite movie is Cinderella and she loves coconut cake. It has been shown in season 4 that she goes to boarding school.
Charles Inojie as Lucky Johnson: the head of the family. This man is very cheap and will look for any way to get out of spending money. He is a wannabe scientist, and usually confuses his family with his choice of words. He actually becomes a scientist after finding a cure for 'jedijedi'.
Seun Adebajo Osigbesan as Jennifer Johnson : the oldest of the Johnson children. The last of her mates to get into the University. Always seen learning or practising Igbo, she and Emu have a strong mother-daughter bond. In season 5 she has become pregnant from a relationship with a man named Goodluck but later in the season she is married to him. It is also known that he has repeated classes since saying he was around 20 years old and still in SS3.
Samuel Ajibola as Spiff: Pablo and Lizzy's son, Lucky's adopted son later in the show. He appears to be very stupid and is Abulu's partner in crime. Around season 4 he finds out his actual mother is a woman named Lizzie who gave birth to Spiff after being in a sort relationship with Pablo and then traveled to London for 20 years and came back.
Kunle Bantefa as Pablo: Spiff's father. He is usually seen in the Johnson house begging for money or looking for get rich quick ideas which normally end in failure.
Gaji Samuel as Mohammed: The family gateman. He appears to be illiterate, sleeps on night watch and has a strong Hausa accent.
Cocabelle Guemini as Drip: Pablo's employee and Lucky's housemaid. Pablo brought her from Cameroon illegally. She aspires to be a medical doctor.
Elvis Dike as Abulu: Spiff's best friend and partner in crime. He is the school's bully, and might have repeated classes. he also makes schemes which somehow always has Efe , Tari or Spiff or all three being involved in them somehow.
Samuel Tons as Ossai: A friend of Efe and Tari, who appears stupid sometimes. His uncle is a cameraman.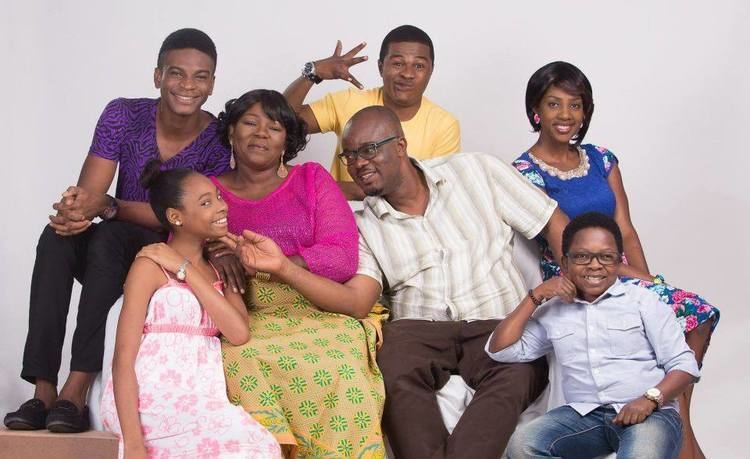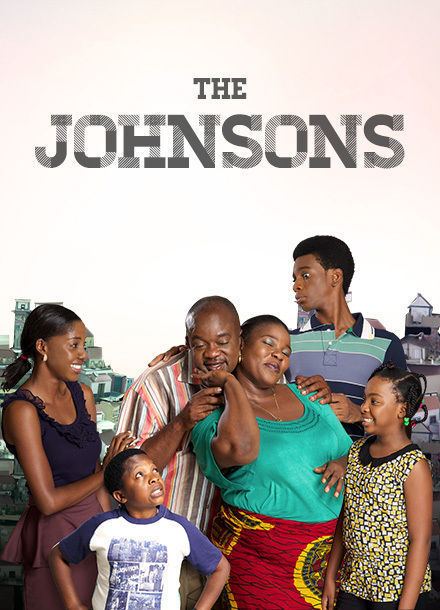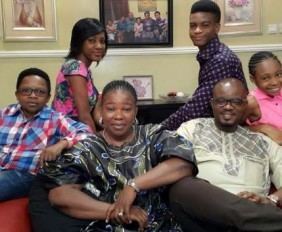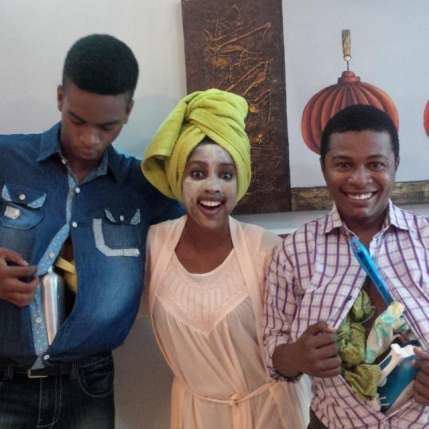 References
The Johnsons (Nigerian Series) Wikipedia
(Text) CC BY-SA