0–16




Baseball player




Terry Felton




108




5.53






Terry Lane Felton (born October 29, 1957) is a former pitcher for the Minnesota Twins. Felton holds two of the most dubious pitching records in Major League Baseball (MLB) history: the most consecutive losses to start a career and most career losses without ever being credited with a victory. He was released by the Twins after the 1982 season in which he went 0–13, the last time an MLB pitcher had zero wins and at least twelve losses. When added to his 0-3 record coming into the season, this gave him a combined lifetime record of 0-16. However his team did win six of the 55 games in which he played.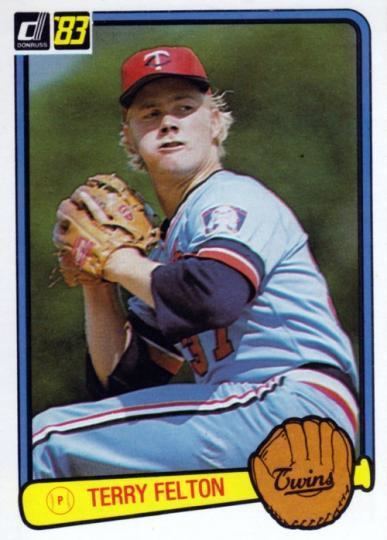 Felton was also the Minor League Baseball record holder for the most career wins (33) with the Toledo Mud Hens until broken by Shane Loux in 2004. "He has outstanding stuff, and there is just no way that he is as bad as his 1982 record indicates. Don't give up on him yet." - Brooks Robinson. Tony Armas was hitless in nine at bats against Felton.
Felton became a Detective and later a Captain in the East Baton Rouge Parish Sheriff's Office. Felton again made minor headlines in July 2004, when his two-year-old daughter was attacked by the family rottweiler. Felton shot and killed the dog. His daughter is said to have only suffered minor injuries.
Terry Felton Wikipedia