The Tequila Express (or Tequila Train) is a Mexican regional train service that operates from Guadalajara, Jalisco, to the Tequila Herradura distillery at the San José del Refugio Hacienda in the municipality of Amatitán, Jalisco. Amatitán is approximately 40 kilometres (25 mi) northwest of Guadalajara and 32 kilometres (20 mi) southeast of the town of Tequila, Jalisco. The train service is so named because it features tequila tastings and transports its passengers through blue agave fields to the distillery in Amatitán and towards (but not into) the town of Tequila.
The service began operating in 1997, concurrent with the elimination of general passenger rail service by Ferrocarriles Nacionales de México. The service is operated by Ferromex, owner of the Guadalajara train station and the rail line on which the service runs, under contract with the chamber of commerce. Service operates on weekends, usually from Friday through Sunday with sporadic trips on Mondays. The excursion includes live mariachi music on board the train, a tour of the hacienda and distillery, as well as a dinner on the hacienda premises.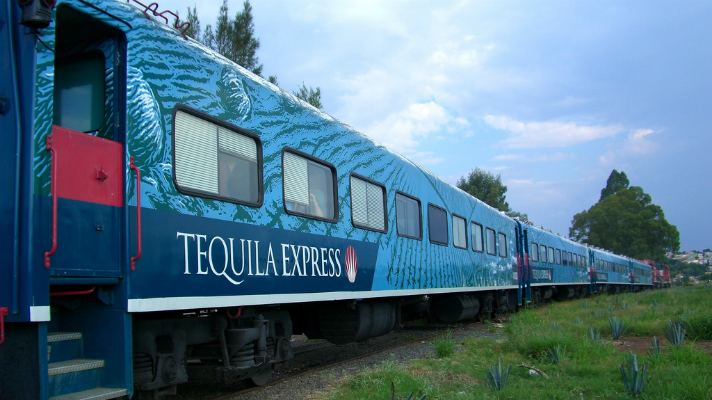 The train is quite popular especially during the Encuentro Internacional del Mariachi y la Charrería festival held in Guadalajara.