The Temptation of Saint Anthony is an often-repeated subject in history of art and literature, concerning the supernatural temptation reportedly faced by Saint Anthony the Great during his sojourn in the Egyptian desert. Anthony's temptation is first discussed by Athanasius of Alexandria, Anthony's contemporary, and from then became a popular theme in Western culture.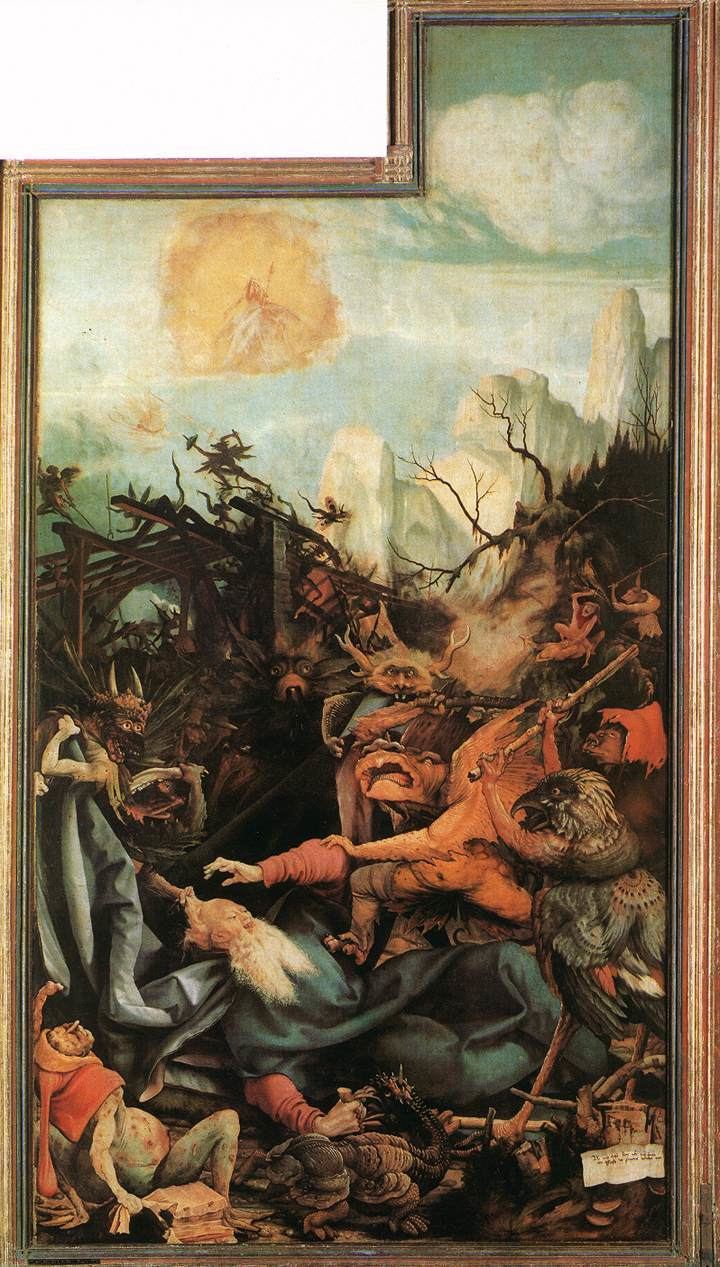 The earliest paintings to employ the scene were Italian frescoes of the 10th century. The later European Middle Ages one saw accumulation of the theme in book illumination and later in German woodcuts. About 1500 originated the famous paintings of Martin Schöngauer (ca. 1490), Hieronymus Bosch (ca. 1505) and Mathias Grünewald (1512-1516). In the modern era the theme has been treated by the Spanish painter Salvador Dalí and the French author Gustave Flaubert, who considered his 1874 book The Temptation of Saint Anthony to be his master work.
In 1946 the David L. Loew-Albert Lewin film production company held a contest for a painting on the theme of Saint Anthony's Temptation, with the winner to be used in the film The Private Affairs of Bel Ami. Various artists produced paintings on this subject, and contest was won by Max Ernst, whose work was duly shown in the film. However, the most well-known of these paintings is a failed contestant, Salvador Dalí's version.