4.1

/

10

Alchetron

6.2

Rate This




Initial DVD release

October 8, 2003 (Sweden)




Genre

Comedy, Drama, Romance




Release date

January 11, 2002 (2002-01-11) (Sundance)August 2, 2002 (2002-08-02) (US, limited)

Initial release

December 2000 (New York City)

Cast





Tagline

Everyone says he should date girls his own age. Oscar respectfully disagrees.

Similar

Just a Walk in the Park, Slackers (film), 40 Days and 40 Nights
Tadpole 9 10 movie clip kitchen kiss 2002 hd
Tadpole is a 2002 American romantic comedy film directed by Gary Winick and written by Heather McGowan and Niels Mueller. It stars Sigourney Weaver, Bebe Neuwirth, Aaron Stanford, John Ritter, Robert Iler, and Kate Mara.
Contents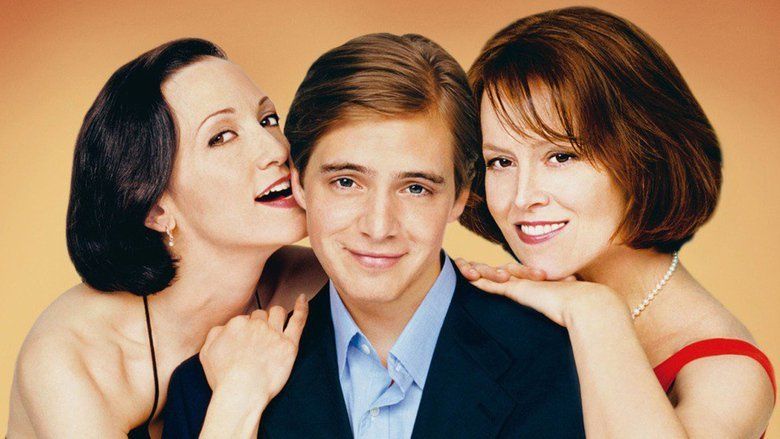 Tadpole 2 10 movie clip happy ending 2002 hd
Plot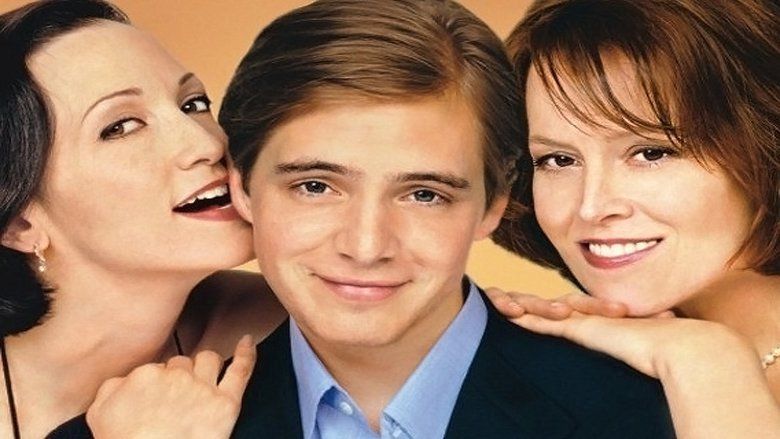 Oscar Grubman (Aaron Stanford) is a 15-year-old boy, portrayed as mature beyond his years, traveling home from school for Thanksgiving. He speaks fluent French, quotes Voltaire and finds girls of his own age to be inexperienced in life. When an attractive girl from his school, Miranda Spear (Kate Mara), who is obviously interested in him, approaches Oscar, he politely brushes her off. Oscar confides in his friend Charlie (Robert Iler) that he is in love with a mature woman and plans to win her heart during Thanksgiving break.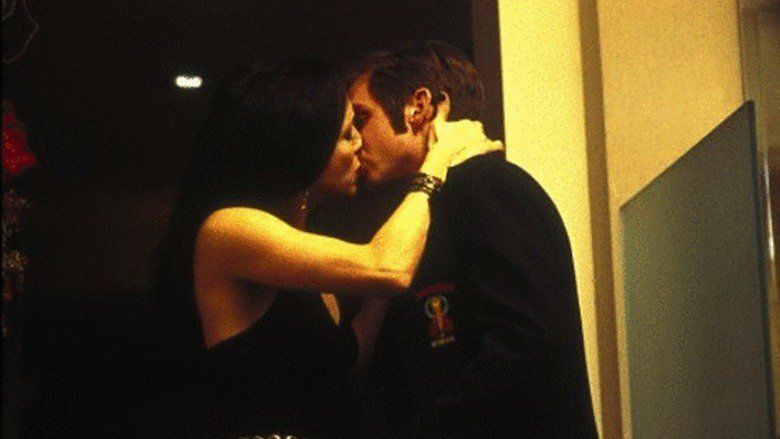 Oscar arrives at the apartment of his father, Columbia University history professor and author, Stanley Grubman (John Ritter), and stepmother, the passionate cardiologist, Eve (Sigourney Weaver). That evening, the Grubmans hold a party where Stanley introduces him to a girl of his age, but Oscar rebuffs her as well while staring at the object of his affection: his stepmother.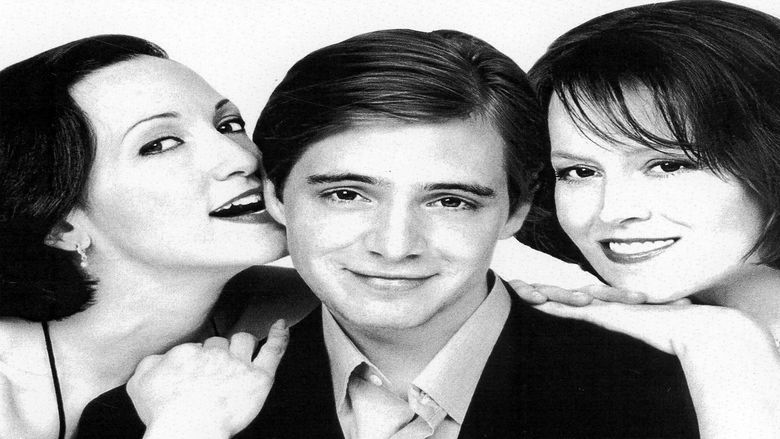 Oscar tries to open up to her, but the unsuspecting Eve doesn't pick up on any of his advances. Stanley tells him to walk the girl home, but he hails her a cab. Depressed from his failure with the older woman, Oscar goes to a bar and gets drunk. He bumps into Eve's best friend, chiropractor Diane Lodder (Bebe Neuwirth), who offers to take him to her own apartment seeing his current condition. Once there, Diane begins to massage him and they end up having sex. Oscar wakes the next morning and has an awkward encounter with Diane's boyfriend, Phil.
Back at home, Oscar plans a surprise lunch for Eve but first Stanley inquires about where Oscar spent the night. Oscar makes up a story about meeting Miranda Spear from school. He brings lunch to Eve at her lab, where he opens up to her once more, pondering the use of the heart as a symbol for affection. Together they decide that the liver should be the new symbol for love.
Their conversation is interrupted by a phone call from Stanley, who mentions that Diane will be joining them for dinner. Worried that Diane will tell Eve about their tryst, Oscar finds Diane at a tea room with several of her friends. All act as though they know about the previous evening, and most of the women twice his age flirt with him. Oscar makes Diane promise to keep last night a secret from Stanley and especially Eve.
At dinner, Diane drinks and behaves coyly. She plays footsie with Oscar and flirts with him in French. After she excuses herself from the table, Oscar follows to confront her. She kisses him while not being totally out of Stanley's view, after which Diane admits to Stanley and Eve that she and Oscar are lovers.
The next day, Diane explains to Eve that she found Oscar a charming young man. Eve condemns her for seducing a mere 15-year-old, but Diane says many women would have done the same, including perhaps Eve. Later that day, Eve and Oscar play a tense round of tennis, lobbing insults at each other, ending up with Oscar getting hit in the head with a ball. Oscar explains to Eve that he only did what he did with Diane because he was drunk and she was wearing Eve's scarf. Eve immediately understands that he is in love with her. They share a passionate kiss but Eve eventually breaks away.
At the end of Thanksgiving break, Eve and Stanley take Oscar to the train. Eve asks Oscar how his liver feels and he replies that it hurts, but is not broken. She also tells him how much she loves his father. On the train, Oscar meets up with Charlie, and runs into Miranda. Miranda quotes Voltaire, "If we do not find something pleasant at least we will find something new," and looks longingly at Oscar. Charlie notices this and Oscar tells Charlie that Miranda smells nice. Charlie asks about Eve and Oscar states that his obsession with Eve was not as important as it seemed. Charlie doesn't understand his friend, but Oscar smiles as the train rolls on.
Cast
Aaron Stanford as Oscar Grubman
Sigourney Weaver as Eve Grubman
John Ritter as Stanley Grubman
Bebe Neuwirth as Diane Lodder
Robert Iler as Charlie
Kate Mara as Miranda Spear
Adam LeFevre as Phil
Peter Appel as Jimmy the Doorman
Ron Rifkin as Professor Tisch
Alicia Van Couvering as Daphe Tisch
Paul Bulter as Professor Sherman
Hope Chernov as Samantha Steadman
John Feltch as Bob Spear
Critical response
Tadpole received mostly positive reviews. Based on 105 reviews collected by the film review aggregator Rotten Tomatoes, 78% of critics gave the film a positive review.
Box office
On a budget of $150,000, the film made $3,200,241 worldwide; from $2,891,288 in North America and $308,953 in other territories. The film opened with $80,682 in its opening weekend (7/19-21) and raised 34% ($273,373) in the second weekend.
Soundtrack
The following songs were included in the film.
Charles Trenet - "Ménilmontant"
John M. Davis - "The Revenger's Waltz"
Adam Cohen - "She"
Micheline Van Hautem (nl:Mich Van Hautem) - "Deux fois"
Naresh Solal - "Moonlit Temple"
King Lear Jet - "Ammo"
The Creatures of the Golden Dawn - "Hemlock Row"
John M. Davis - "Waltz in C-sharp minor, Op. 64, No. 2 (Chopin)"
John M. Davis - "Waltz in A minor, Op. 34, No. 2"
John M. Davis - "Nocturne in E-flat major, Op. 9, No. 2"
David Bowie - "Changes"
Adam Cohen - "Couche-moi sur tes lèvres"
Tadpole 1 10 movie clip a timeless home 2002 hd
References
Tadpole (film) Wikipedia
(Text) CC BY-SA
Tadpole (film) IMDb
Tadpole (film) themoviedb.org