Malta


0.8 km2


Max Zammit D.L.I.S.(Melit.) (PL)




1,835






Sliema, Gżira, Swieqi, Msida
Ta Xbiex is a small town in southeastern Malta with a population of 1,835 (March 2013). It also has its own local council.
Considered as one of the most beautiful places to live in Malta, Ta Xbiex is home of a number of foreign embassies, including the Embassies and residencies of Ambassadors of Italy, Australia, Turkey, Netherlands, Ireland, Greece, Spain, Japan, Egypt, France, Austria and the British High Commission. Besides having an exquisite villa area with some unique villas worth millions of euros, the town also features one of the most beautiful and embellished government Housing Estate dated from the 1970s.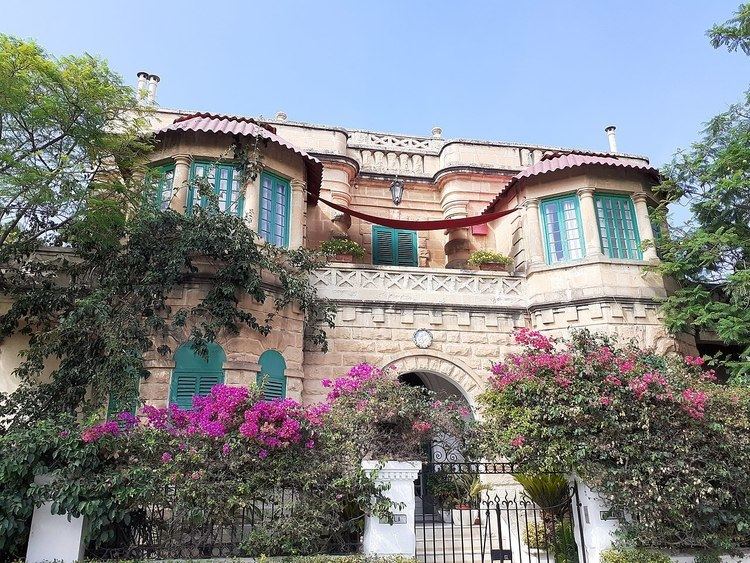 Over the years it has also hosted a good amount of insurance companies, law firms, international online gaming companies and some IT and ship chandler service industries, making ta Xbiex a very important business hub. Noted for its clear waters and its rocky beach, it also hosts the largest Yacht Marina in Malta.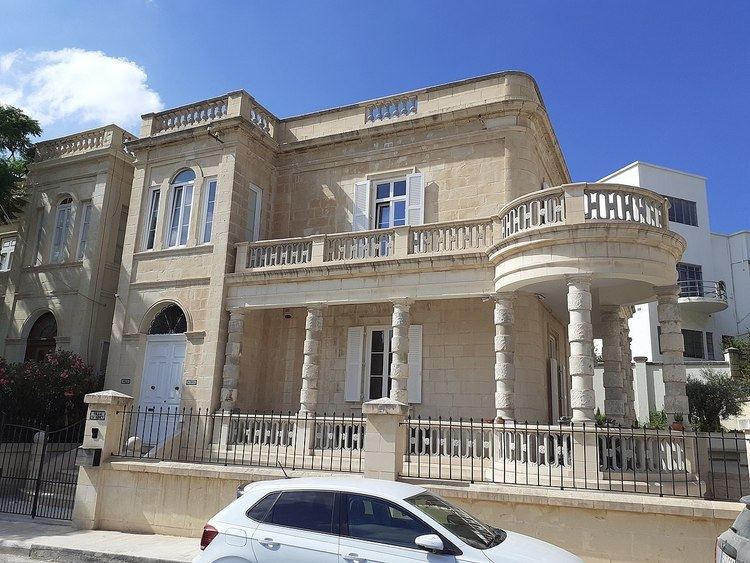 Ta Xbiex derives its name either from the name "Tbexbix", meaning sunrise, (due to its geographical position) or else from the word "Xbiek", meaning net, since this small town started off as a fishing village. It became a parish in 1969. The Parish Church dedicated to St John of the Cross is run by the Discalced Teresian Carmelite Monks. Different features of this town, make Ta Xbiex one of the most expensive places in the property market.
Ta Xbiex Wikipedia
(,)http://www.planetware.com/photos-large/M/malta-valletta-day-trips-taxbiex.jpg(,)http://www.maltainfoguide.com/images/IMG_1580.jpg(,)http://www.mcroth.de/tr/zyp214/tr1404_027.jpg(,)https://therealchrisparkle.files.wordpress.com/2012/10/7928054900_ceea512dc6_b.jpg(,)http://countrylife.media.ipcdigital.co.uk/3/00124efaa/2521_orh470w100000/37367-CSI130205.JPG-1407118851.jpg(,)http://mw2.google.com/mw-panoramio/photos/medium/70936129.jpg(,)http://i1.ytimg.com/vi/krtI8EbheTk/0.jpg
(,)https://m1.behance.net/rendition/modules/44899661/disp/0238cfbc7f0643d45cf0acc46b6be639.jpg(,)https://farm8.staticflickr.com/7405/9678886514_8b6a9016b3_s.jpg(,)http://292fc373eb1b8428f75b-7f75e5eb51943043279413a54aaa858a.r38.cf3.rackcdn.com/abbbd9058e0bf1ed9f8ca9a956ae7d97d83a1b9e-1417343506-547af212-620x348.jpg(,)http://globejunkie.com/wp-content/uploads/2012/05/IMG_1244-650.jpg(,)http://attardbros.com/wp-content/uploads/2014/11/IMG-2737-922x614.jpg(,)http://www.penoflife.com/Landscapes/Malta/Pieta/i-FvJjz7z/0/X2/DSC0508105008-X2.jpg(,)https://c2.staticflickr.com/8/7044/6941312389_d9a76c1007_b.jpg(,)http://292fc373eb1b8428f75b-7f75e5eb51943043279413a54aaa858a.r38.cf3.rackcdn.com/9b5e290e81946bdb16e2c1bf26f8db3e059c8cb9-1417343476-547af1f4-620x348.jpg(,)http://thumbs.dreamstime.com/z/ta-xbiex-point-as-seen-hastings-gardens-valletta-restoration-works-valletta-bastions-being-carried-out-30960971.jpg(,)https://www.emporis.com/images/show/863885-Large.jpg(,)http://previews.123rf.com/images/jackf/jackf1101/jackf110100390/8594798-View-of-Ta-Xbiex-from-creek-side-Malta-Stock-Photo.jpg
(,)http://media-cdn.tripadvisor.com/media/photo-s/02/96/42/06/filename-guze-011-jpg.jpg(,)http://www.starwebmalta.com/Companies/I014/Photos/03.jpg(,)http://media-cdn.tripadvisor.com/media/photo-s/02/96/42/0d/filename-guze-010-jpg.jpg(,)http://www.malta.com/media/en/about-malta/city-village/ta-xbiex/black-pearl-restaurant-in-ta-xbiex.jpg(,)http://media-cdn.tripadvisor.com/media/photo-s/02/b1/56/52/water-polo-club.jpg(,)http://media-cdn.tripadvisor.com/media/photo-s/03/9e/6d/f6/ta-xbiew-seafront-from.jpg(,)http://www.starwebmalta.com/Companies/I014/Photos/01.jpg(,)http://taxbiexwaterpoloclub.com/images/featuredImages/featuredImage4.jpg(,)http://media-cdn.tripadvisor.com/media/photo-s/06/e2/d6/40/ta-xbiex-waterpolo-club.jpg(,)http://www.pierrefaure.com/image/flat,550x550,075,f.jpg(,)http://www.malta.com/media/en/about-malta/city-village/ta-xbiex/body-and-benches-of-the-st-john-of-the-cross-church-in-ta-xbiex.jpg(,)http://www.maltamaltamalta.com/wp-content/uploads/2009/01/Black-Pearl-pic-map.jpg(,)http://www.franksalt.com.mt/img/162/blue%2520harbour%25201.jpg(,)http://292fc373eb1b8428f75b-7f75e5eb51943043279413a54aaa858a.r38.cf3.rackcdn.com/local_15_temp-1320996608-4ebccf00-620x348.jpg(,)http://www.rausi.com.mt/wp-content/uploads/2013/08/Irrera-Restaurant-1-830x311.jpg(,)http://taxbiexwaterpoloclub.com/images/featuredImages/featuredImage3.jpg(,)http://media-cdn.tripadvisor.com/media/photo-s/05/38/9f/8b/ta-xbiex-waterpolo-club.jpg(,)http://www.pierrefaure.com/image/The%2520marina%2520at%2520Taxbiex.jpg
(,)http://292fc373eb1b8428f75b-7f75e5eb51943043279413a54aaa858a.r38.cf3.rackcdn.com/business-news_10_temp-1344762639-5027730f-620x348.jpg(,)http://292fc373eb1b8428f75b-7f75e5eb51943043279413a54aaa858a.r38.cf3.rackcdn.com/0a2cf6aa7643a6ea9ef2051378a8cecb1630387429-1300405954-4d829ec2-620x348.jpg(,)http://292fc373eb1b8428f75b-7f75e5eb51943043279413a54aaa858a.r38.cf3.rackcdn.com/dbfdea65596c1378a551036dcf6c480a-870122682-1300239952-4d801650-620x348.jpg(,)http://292fc373eb1b8428f75b-7f75e5eb51943043279413a54aaa858a.r38.cf3.rackcdn.com/e23327dc3c3cf673a3b170221cc7bfcc388893105-1301570452-4d946394-620x348.jpg(,)http://storiesofanislander.weebly.com/uploads/1/0/2/3/10237980/4962804_orig.jpg
(,)http://www.malta.com/media/en/about-malta/city-village/ta-xbiex/view-of-manoel-island-and-valletta-from-ta-xbiex.jpg(,)http://furies.fr/imgs/712961-gambling-culture.jpg(,)http://72.233.116.58:8089/img/61/fm5.jpg(,)http://d23gd4v24lrhxf.cloudfront.net/wp-content/uploads/2015/01/Libja.jpg(,)http://72.233.116.58:8089/img/61/forth%2520mansions%2520taxbiex.jpg(,)http://292fc373eb1b8428f75b-7f75e5eb51943043279413a54aaa858a.r38.cf3.rackcdn.com/local_25_temp-1402726449-539be831-620x348.jpg(,)http://images.travelpod.com/tw_slides/ta00/9e8/3d0/testing-out-an-affordable-boat-in-malta-ta-xbiex.jpg(,)http://d23gd4v24lrhxf.cloudfront.net/wp-content/uploads/2014/10/office-ta-xbiex.jpg
(,)http://media-cdn.tripadvisor.com/media/photo-s/03/86/be/ba/the-stunning-view.jpg(,)http://www.boatcarelimited.com/dynimage/gallerylarge/1103/image.jpeg(,)http://images2.mygola.com/view-of-taxbiex-from-st-michaels-bastion-next-to-hastings-gardens-valletta-malta_4738406_l.jpg(,)http://media-cdn.tripadvisor.com/media/photo-s/05/c2/10/a6/ta-xbiex-waterpolo-club.jpg(,)http://maltahostfamily.net/wp-content/uploads/2012/10/01.jpg