Susanna J. Coffey (born 1949) is an American artist who was born in New London, Connecticut. She received a Bachelor of Fine Art degree Magna Cum Laude from the University of Connecticut at Storrs, Connecticut in 1977 and a Master of Fine Arts degree from the Yale School of Art in 1982. She is the F. H. Sellers Professor in Painting at the School of the Art Institute of Chicago and currently lives and works in New York City. She was elected into the National Academy of Design in 1999.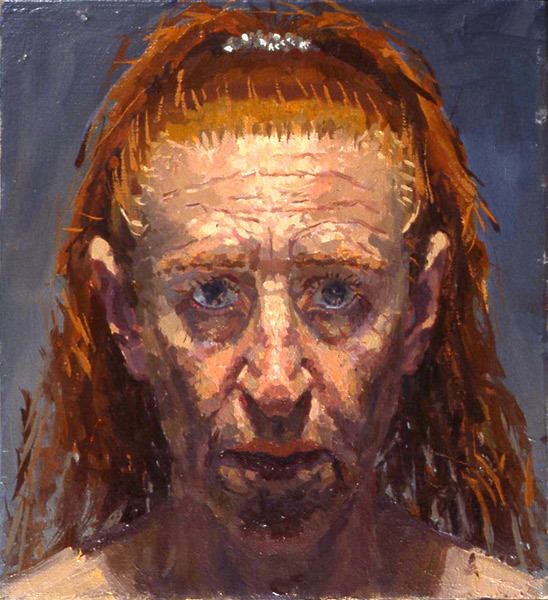 Coffey is best known for her paintings of heads―often self-portraits, such as her Self Portrait, Versace (Canal) Scarf in the collection of the Honolulu Museum of Art. Like many of her paintings, this 1996 self-portrait is a frontal view, lit from behind. Hearne Pardee describes her practice in the Brooklyn Rail: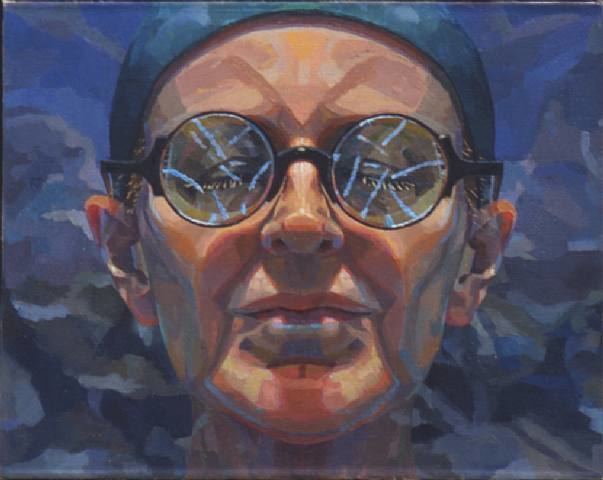 The sort of self-examination Susanna Coffey has practiced over the past three decades is far from the passive self-absorption often criticized in contemporary media. Her long practice of self-portraiture is an active investigation of cultural forms related to the self. Coffey's art is one of empirical observation, constantly varied based on the subject she contemplates. Like a teller of tales, she's assumed varied guises, sometimes under dramatic lighting or extreme points of view, sometimes in flamboyant costumes or exaggerated make-up; she finds constant sources of invention in her own person and in the roles our society asks us to play.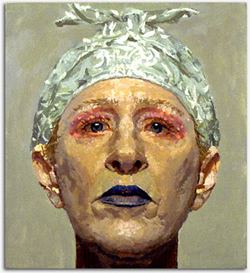 The Akron Art Museum in Akron, Ohio, Yale University Art Gallery, the Danforth Art Museum in Framingham MA, the Art Institute of Chicago in Chicago, the Brauer Museum of Art in Valparaiso, Indiana, the Davis Museum and Cultural Center at Wellesley College in Wellesley, Massachusetts, the Honolulu Museum of Art in Honolulu, Hawaii, the Minneapolis Institute of Arts in Minneapolis, Minnesota, the Museum of Fine Arts, Boston in Boston, Massachusetts, the National Academy of Design in New York City, the Rockford Museum in Rockford, Illinois, the Weatherspoon Art Gallery in Greensboro, North Carolina and the Williams College Museum of Art in Williamstown, Massachusetts are among the public collections holding work by Susanna Coffey.
National Endowment for the Arts, Louis Comfort Tiffany Foundation, The John Simon Guggenheim Memorial Foundation Fellowship, Residency at the Rockefeller Foundation Bellagio Center, The Marie Walsh Sharpe Foundation Studio Program Award are among the awards Susanna Coffey has received.