Born

May 27, 1948 (Age 73), California, United States

Movies & Series

Billy Jack (1971), The Born Losers (1967), Circle of Fear (1972)

Similar

Tom Laughlin, Delores Taylor, Cisse Cameron
Susan Foster, born as Susan Lynn Foster, is a 73 years old American actress who was born in Torrance, California in the United States of America. She played her most renowned for her work in several western action roles like in the 1974 action-drama television series Sierra by Robert A. Cinader and Stephen Downing, Tom Laughlin's feature film Billy Jack (1971) and The Born Losers (1967) also by Tom Laughlin. She was hugely successful and popular in the prime of her career.

Contents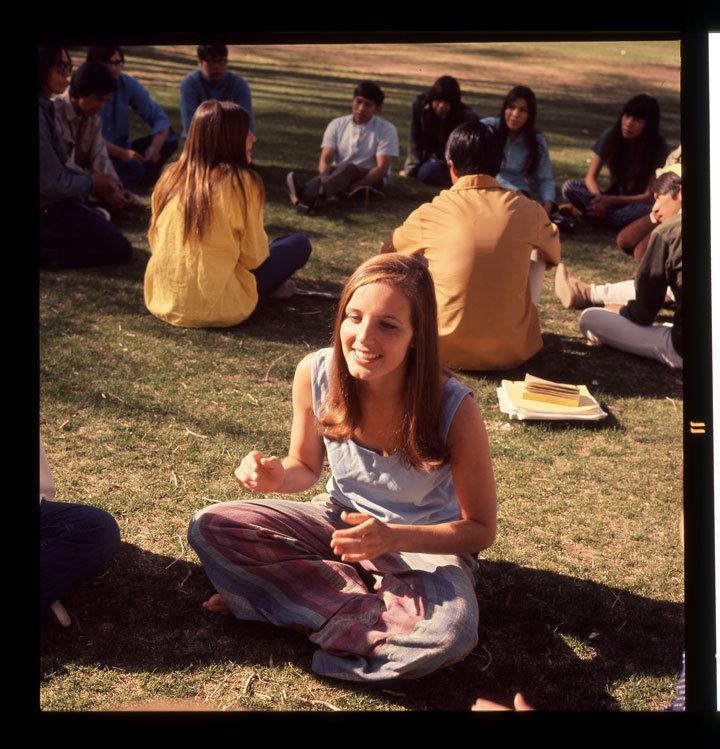 Facts
Susan Foster's natural hair colour ranges between auburn and red. She is usually seen sporting curly red hair, while in her earlier movies she has been seen with straight red hair.
Susan Foster's birth name was Susan Lynn Foster but she dropped her middle name "Lynn" once she entered the showbiz industry
Billy Jack where Susan played Cindy was shot outside Santa Fe, New Mexico.
On the set of Billy Jack at Santa Fe, New Mexico, Susan taught the extras on the set the song that the students in the film sing in protest of the school being searched.
Karlene Koch Zinn and Susan Foster were roommates during the shooting of Billy Jack.
Susan Foster was in one episode of Columbo. Foster was in the fifth season episode, "Last Salute to the Commodore", and played the character Lisa.
Susan Foster's net worth has been growing steadily since 2020-2021 according to a celebrity wiki page. However, the source or reason behind this growth is unknown.
As of 2021 Susan Foster is estimated to have a net worth between USD $1 million – USD $5 million.
She is not on any social media platforms.
Early and Personal Life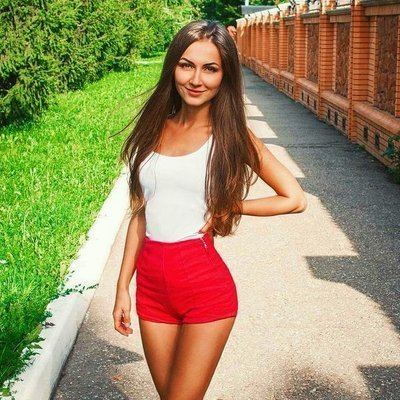 Not a lot is known about Susan Foster's personal life. She had her schooling from Alexander Fleming Middle School in Lomita, California. One of her old classmates, Jerry S. recalls her to be "the sweetest and cutest gal in school" who always said hi when they passed in the hall.
She had relationships in the past, none of which were very public in nature. She has never been previously married nor engaged to anyone currently as of 2021, as far as media reports go. Currently, as of 2021, Susan Foster is single.
Career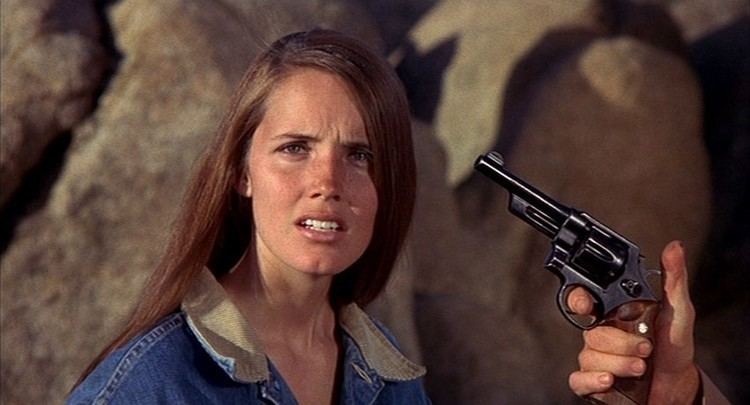 Susan Foster's Hollywood career was a supremely successful one. She did multiple roles as the classic Western crime and action female lead with Tom Laughlin. In fact, she also began her acting career with a role in the Tom Laughlin crime flick The Born Losers (1967) as the delectable Linda Prang. The film was at once an action, drama and thriller that traces the story of protagonist Billy Jack (portrayed by Tom Laughlin) who outlaws a local motorcycle gang in California. Susan's character of Linda was a young ingénue who gets mixed up with a local motorcycle gang and his rampages, much to the horror of her on screen mother.
Her next feature was also in a Tom Laughlin film Billy Jack in 1971. This film has the same title as the name of the protagonist in Laughlin's 1967 The Born Losers. However, the characters and the story are separate and these do not fall into the same franchise. But, just like The Born Losers, Billy Jack is also an action drama western flick. Susan Foster played the character of Cindy in this movie. Cindy's character was different from Linda. Cindy was a much more street-wise beauty who puts fellows like Bernard Posner in their place, like she did in the famous 'Up Yours' scene.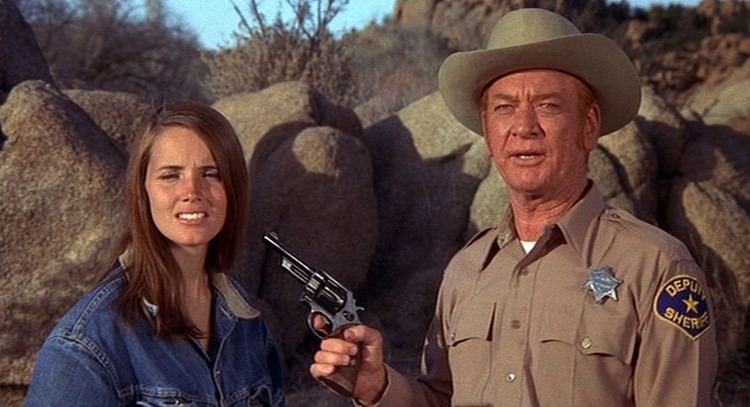 In 1971 she also played a small role that was credited as "first girl" in The Partridge Family in an episode titled "Days of Acne and Roses".
In 1972 Susan Foster appeared in Oh, Nurse! which was a CBS television comedy movie about a bunch of coeds in a nursing school. Later in the same year, she acted in the television movie Haunts of the Very Rich where she played the role of Miss Upton. She also featured in the television series Circle of Fear as Fern, in an episode titled "Elegy for a Vampire".
The year 1973 was a prosperous and booming year for Susan where she appeared in a number of television series like Hawaii Five-O, The Magician, Marcus Welby, M.D. and Love, American Style, and the horror movie The Boy Who Cried Werewolf by Nathan Juran.
1974 had her in her most prominent role in NBC's series Sierra where she played Ranger Julie Beck. She also appeared in 1976 Lovers and Friends) and 1994 An Affectionate Look at Fatherhood, both by NBC. Foster's most recent work is in the 2000 dramatic comedy Went to Coney Island on a Mission From God...Be Back by Five (2000) with Jon Cryer.
Family
There exists little to no information about Susan Foster's family, whether it is her parents or her partner(s). She has however been known to never have married or been engaged as of 2021. It is probable that she is an only child as there are no records of her having any siblings.
References
Jimmy Karz (AOL)
(Text) CC BY-SA