ISO 3166 code

ISO 3166-2:IN




Similar

Sundha Mata Temple, Kunjal Mata Temple, Muchhal Mahavir Temple
Shri Sonana Khetlaji (सोनाणा खेतलाजी) is a temple of Shri Khetlaji located in the village Sonana of Desuri tehsil of Pali district in Indian state of Rajasthan. Template located in Sonana is an old temple from where Shri Sonana Khetlaji has moved village near by name Sarangwas.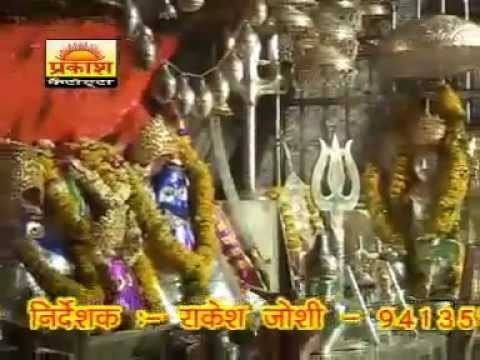 Shri Sonana Khetlaji was founded approximately 800 years ago; this temple is Jagir of local Brahmins Rajpurohit. Kind ruling this village has write off this temple to the local Brahmins to do chants and pooja every day. Village Sonana was give in the Jagir to Bhima Asiya Charan by the Udaipur Rana Rayamal in Samwat 1444. Till today some Asiya Charan family are live in this village. Other than Charan, Rajpurohit, Goswami, Choudhary, Rebari, Lohar, Meghwal and Hiragar family are live in village sonana.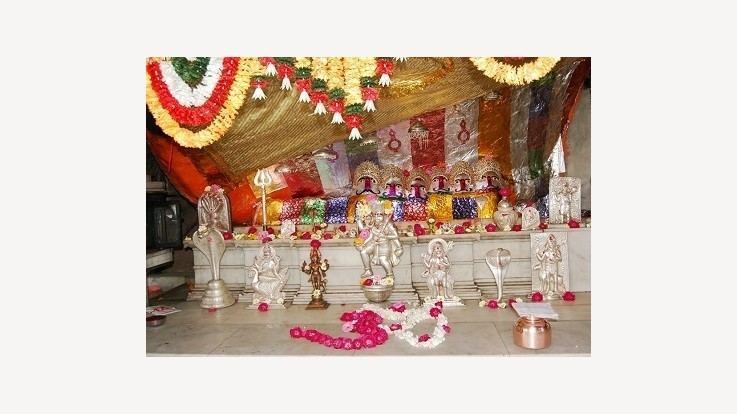 Every year on Chaitra Sudi ekam (according to Vikram Samvat), a large fair is organised for two days. Since this fair is organised after Holi festival, a large number of Holi dancers attend in conventional and fancy dresses. More than one lakh devotees participate. The most devout come barefoot from their native places in order to receive the great blessing. They travel from 15 km to 200 km moving in groups(Sangh) for 2 to 10 days barefoot.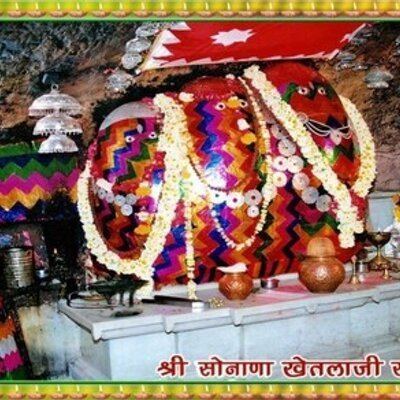 There is even a cycle yatri coming from a long distance of 2500 km from Chennai, Coimbatore, Hosur (Tamil Nadu to Rajasthan) covering on cycle for a month (30 days) on the occasion of Mela.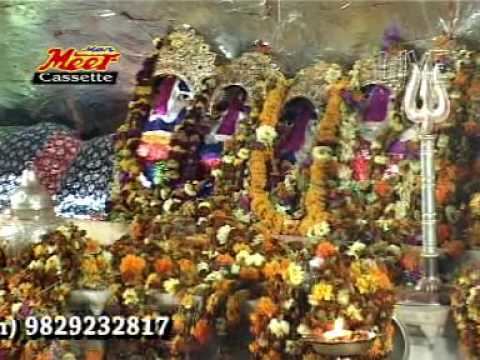 Since Khetlaji is folk-deity (Lok-devta) of many castes and communities in Marwar area, many people come here after their marriage and childbirth to offer their thanks and gratitude for the deity. Thanksgiving ceremony starts only after Aarti of deity which takes place between 8:30 am to 9:00 am. The required offerings are available on stalls outside the temple. The most important prasad is "Churma" and is offered to the deity. This prasad has to be consumed in the temple premises and cannot be carried out from there.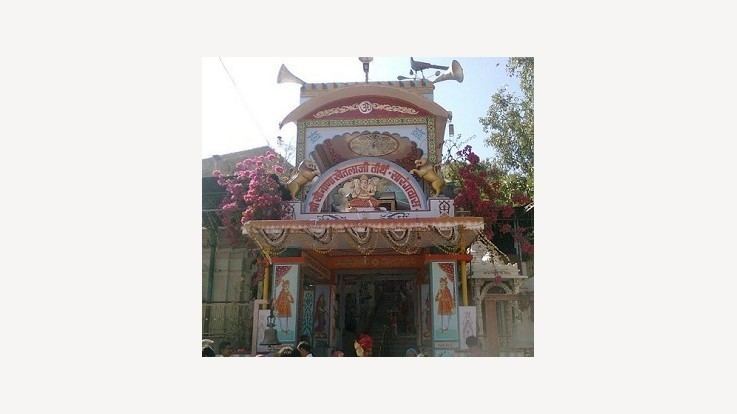 Temple is large bound and has carries three aarthi (vishash pooja) for Sri sonana Khetlaji i.e., 8am in morning, 6:30 pm in evening and midnight. It is witnessed that attending this aarthi carries biggest blessing.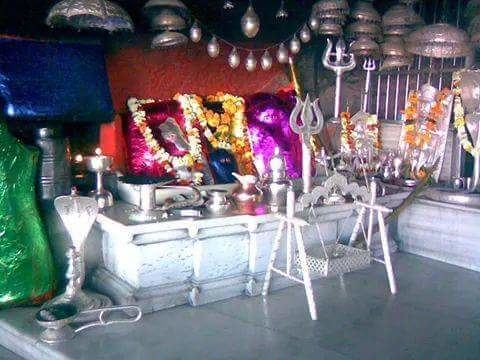 Coordinates: 25°17'55"N 73°29'30"E. You can reach this place from Sadri when you come via Ranakpur or from Charbhuja when you come via Udaipur/Shreenathji/Gomti Chowk. You can also reach by rail, nearest station is Falna, from where ample taxi and bus services are available.
You can stay at Junidham or Navidham dharmashalas at Khetlaji. In addition to non AC rooms, Junidham Dharmashala is also equipped with 4–5 AC rooms while there is only 1 AC room available at Navidham Dharmashala. Bhojan Shala at Junidham is open till 10pm.
References
Sonana Khetlaji Wikipedia
(Text) CC BY-SA