Largely influenced by the films of Alfred Hitchcock, the script for the film was written by De Palma and Louisa Rose, and the score composed by Bernard Herrmann. Sisters was the first thriller for De Palma, who followed this film with other shocking, graphic thrillers.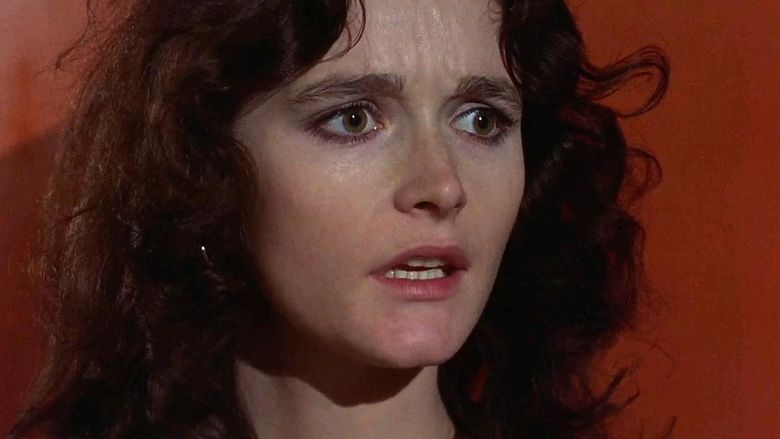 Advertising salesman Philip Woode (Lisle Wilson) is the victim of a prank on a Candid Camera-style television show and wins a dinner for two at a New York restaurant. He takes with him Danielle Breton (Margot Kidder), a naive young Canadian model and aspiring actress who was hired as part of the prank. At dinner, they are interrupted by Danielle's ex-husband Emil (William Finley), but Philip has him thrown out by security. They arrive to Danielle's Staten Island apartment, but spot Emil waiting outside; Philip pretends to leave to lure him away, then returns through the back entrance and the two make love on the living room sofa.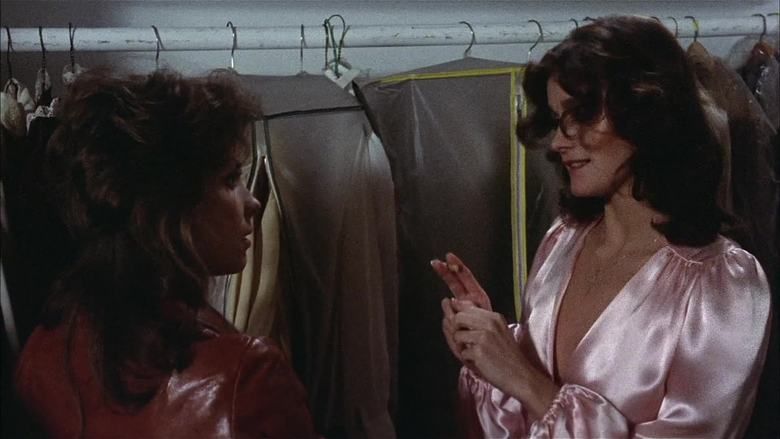 The next morning, Danielle wakes and feels unwell. Philip overhears an argument between her and her sister in the bedroom, and accidentally knocks Danielle's pills down a drain. Danielle explains to Philip that her twin sister Dominique had arrived to visit because it is their birthday, and also asks him to go to the drug store to pick up some more pills. He does so, and also buys a birthday cake for the two. When he returns, he is suddenly stabbed to death by Dominique, who is crazed and delirious. The murder is witnessed by Grace Collier (Jennifer Salt), a reporter who lives in an apartment across the way, who calls the police. Emil knocks on Danielle's door and finds the scene, then helps her clean up the blood and hide Philip's body in the retractable couch. Two detectives arrive but are unhelpful and resentful toward Grace because of an article she had previously written about police brutality. Grace accompanies them on a search through Danielle's apartment, who testifies that she had been alone all morning and the previous night; they find no evidence, while Grace finds the birthday cake with Danielle's and Dominique's names written on it, but trips and destroys the cake before she can show it to the detectives.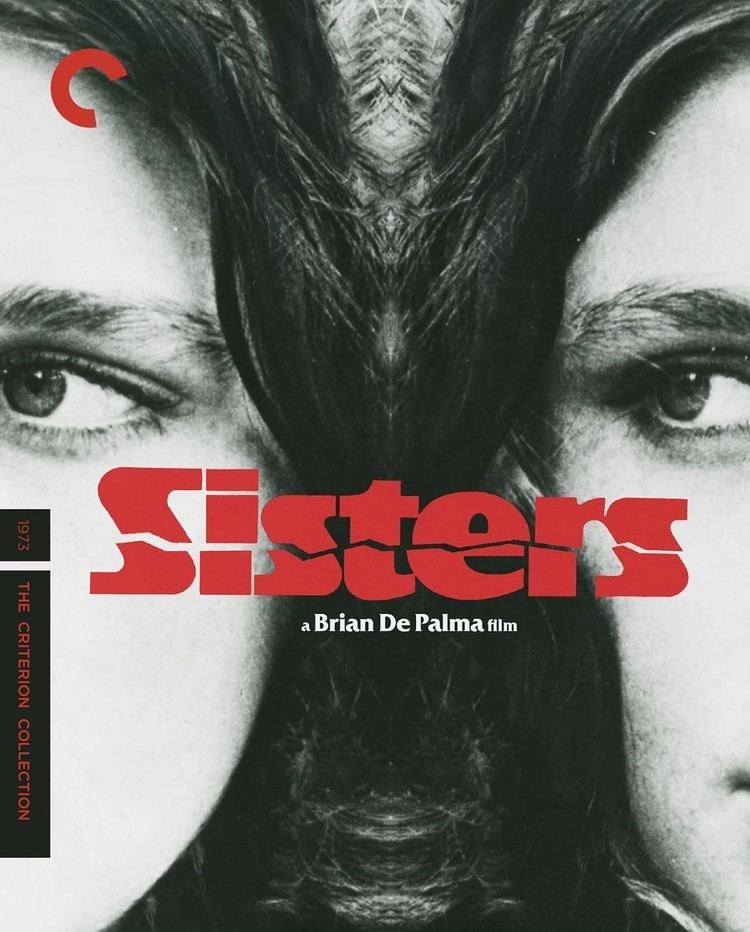 Grace is convinced that Danielle is hiding the murderer, and convinces her editor to let her investigate the story. He agrees, but forces her to take along Joseph Larch (Charles Durning), a private investigator. He searches Danielle's apartment under the guise of a window cleaner, and is convinced that the body is hidden inside the couch due to its unnatural weight, but is interrupted by moving men who are directed to remove the couch. Larch follows the moving truck, while Grace discovers that Danielle and Dominique Blanchion were Canada's first conjoined twins. Dominique was very shy while Danielle was talkative and outgoing. They were separated only recently, but Dominique died during the operation. Grace then tails Emil and Danielle to a mental hospital and witnesses him subdue and sedate her, but is caught. Emil, a doctor at the hospital, convinces the staff that Grace is a new patient and has her locked in a room where he hypnotises her, telling her that the murder did not happen.
Grace has a bizarre dream about the twin's past and their separation. She wakes screaming hysterically only have Emil coax her back to sleep. Danielle says that she wants Dominique while Emil reminds her that Dominique is dead. Danielle refuses to believe it, afraid Dominique will kill him. Emil makes her relax and tells her that whenever he tried to make love to her Dominique's angry persona took control over her. And all he could do was give her the pills to keep her sedated. Emil tells Danielle that he loves her and they kiss passionately. Dominique takes control of Danielle once again. After a struggle Emil attempts to interrogate her about the murder but she cuts him with a scalpel and he bleeds to death over her. Danielle reawakens with Emil lying dead on top of her and embraces his body. Grace awakens too, when she sees Danielle hugging the dead Emil, she screams in horror. The police arrest Danielle who denies that she committed any murders and that her sister died last spring.
Later, Grace is interviewed by a detective about the death of Philip Woode, but still under Emil's hypnosis, she completely denies her previous accusations. The final scene shows Larch, watching the sofa at a derelict train station in Canada while perched on a telephone pole.
De Palma was inspired by reading an article about the Soviet Siamese twins Masha and Dasha Krivoshlyapova. The film is heavily influenced by the films of Alfred Hitchcock (i.e. Psycho, Rear Window, etc.), and De Palma even persuaded Hitchcock's semi-retired composer, Bernard Herrmann, to write the score. The film also uses unusual point of view shots and split screen effects to show two events happening simultaneously.
The film was released theatrically in the United States by American International Pictures (a subsidiary of Orion Pictures Corporation) on March 27, 1973, and received theatrical releases in Europe as well. It was also selected for the 1975 Venice Film Festival. Sisters was released on VHS by Warner Home Video in the 1980s, and again in 2000 by Homevision. The film was released in a special edition DVD by The Criterion Collection on October 3, 2000 in a new widescreen digital transfer.
The film was met with critical praise; Roger Ebert noted that the film was "made more or less consciously as an homage to Alfred Hitchcock", but said it "has a life of its own" and praised the performances of both Kidder and Salt. Vincent Canby of The New York Times called it " a good, substantial horror film" and stated "De Palma reveals himself here to be a first-rate director of more or less conventional material", also noting the film's references to Repulsion (1965) and Psycho (1960). Meanwhile, Variety, while stating it was "a good psychological murder melo-drama", said that "Brian De Palma's direction emphasizes exploitation values which do not fully mask script weakness."
The film was remade in 2006 under the same title, with Lou Doillon, Stephen Rea, and Chloë Sevigny in the leading roles.