Sheikh Rashid was born in the House of Al Nuaimi, Emirates of Ajman as the youngest son of HH Sheikh Humaid bin Rashid Al Nuaimi (The Ruler of Ajman and member of the Federal Supreme Council of United Arab Emirates) and HH Sheikha Fatima bint Zayed bin Saqer Al Nahyan (the chairperson of the Umm Al Momineen Women's Association). He has three elder brothers HH Sheikh Ammar bin Humaid Al Nuaimi (Crown Prince of Ajman and president of the executive board), HH Sheikh Ahmed bin Humaid Al Nuaimi (chairman of the Economic Department) and HH Sheikh Abdul Aziz Bin Humaid Al Nuaimi (chairman of the Department of Culture and Information).
Sheikh Rashid married Sheikha Khawlah bint Khalid Al Nahyan in March 2004 and has five children - Sheikh Humaid, Sheikh Muhammed, Sheikh Abdullah, Sheikha Ghala and Sheikha Zain. He completed his schooling from Al Ma'arifa International Private school and graduated in Business Administration from American University of Sharjah.
Sheikh Rashid is the chairman of Ajman Municipality and Planning Department since 2005.
He also occupies other government and semi-government responsibilities on a day-to-day basis, such as: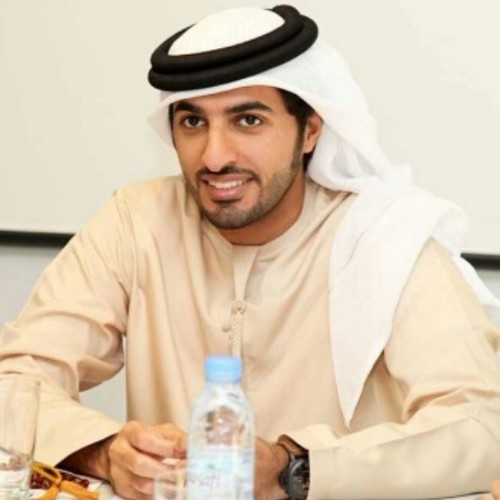 • Director of Ajman Bank
• Chairman of Ajman University of Science and Technology
• Chairman of Ajman Sewerage Company
• Deputy chairman of Ajman Development and Investment Authority (ADIA)
• Deputy chairman of Ajman Real Estate Regulatory Agency
• Chairman of Al Zora Development Company that has a capital of 4 billion Dirhams, which is a joint venture between the Government of Ajman and Solidere International.
Sheikh Rashid is the founder and the active chairman of a holding conglomerate with businesses in the real-estate, industrial, financial, hospitality, and aviation sectors, along with a non-profitable charity foundation.
The Emirate City Development is a flagship project developed and managed by R Holding, which is spread over a 5 million square feet land in the heart of Ajman, UAE.
Sheikh Rashid is the chairman of Ajman-based infrastructure company AIMS Group founded in 2006. AIMS provides services in infrastructure solutions, environmental solutions and advertising.
A construction group of companies based in Ajman with operations spread across the UAE. There are ten business units operating under Tech Group.
Sheikh Rashid also contributes in many community services and activities such as the president of Ajman Football Club, Ajman Student Council and charitable organizations too.