7.6

/

10

Alchetron

6.2

Rate This




Created by

Chris Thompson


Country of origin

India




Program creator

Chris Thompson


Opening theme

"Shake It Up"




Original language(s)

Hindi




First episode date

30 March 2013




Number of episodes

27




Language

Hindi







Starring

Sparsh Shrivastav, Ojas Godatwar, Preet Rajput, Alam Khan, Riddhi Arora, Ayush Narang, Asawari Joshi, Akshat Saluja




Cast

Sparsh Shrivastav, Asawari Joshi


Similar

Oye Jassie, The Suite Life of Karan, Best of Luck Nikki, Palak Pe Jhalak, Zindagi Khatti Meethi
Shake it up india theme song alt vers
Shake It Up is an Indian sitcom airing on Disney Channel India. The series premiered on March 30, 2013. The series is an Indian adaptation of the 2010–2013 American television series Shake It Up. The series was created by Chris Thompson and RJ Nirja Pathak was guide.
Contents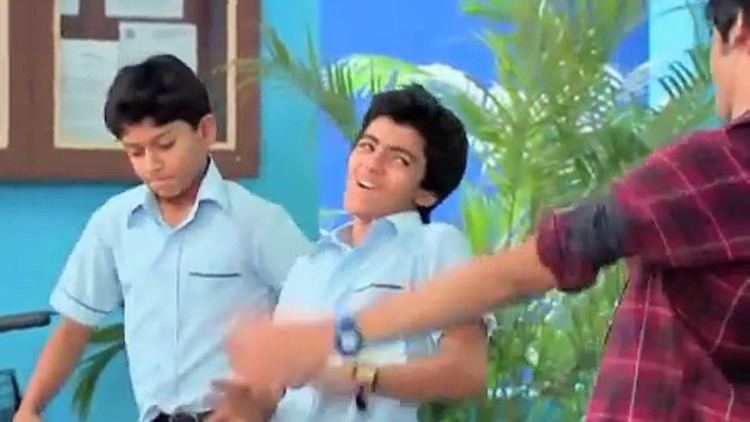 It revolves around the misadventures of best friends Neel (Neeladri) Walia and Yash (Yashpal) Mehta, two confident and energetic 13-year-olds who are skilled dancers and are on tue threshold of taking their steps into the world of professional dancing.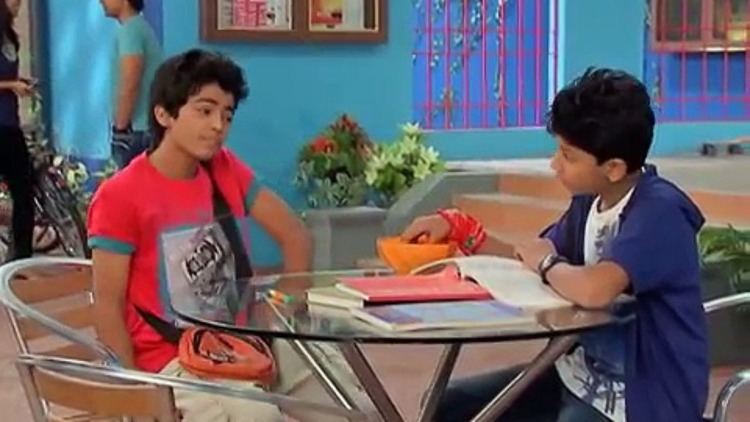 Shake It Up Start It Up Episode 1 Disney India Official
History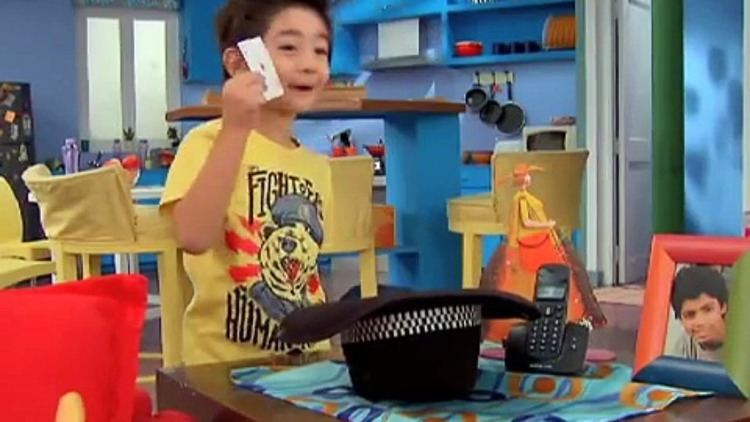 Late in the Summer of 2011, the original Shake It Up was set to premiere. However, due to the popularity of Best Of Luck Nikki, an Indian adaption of Good Luck Charlie, an Indian Version of Shake It Up was put into production. It was set to premiere during the summer of 2012 along with The Suite Life of Karan & Kabir. Due to difficulties finding suitable actors, the script was rewritten to include two lead male characters as opposed to female characters like in the American version.
Characters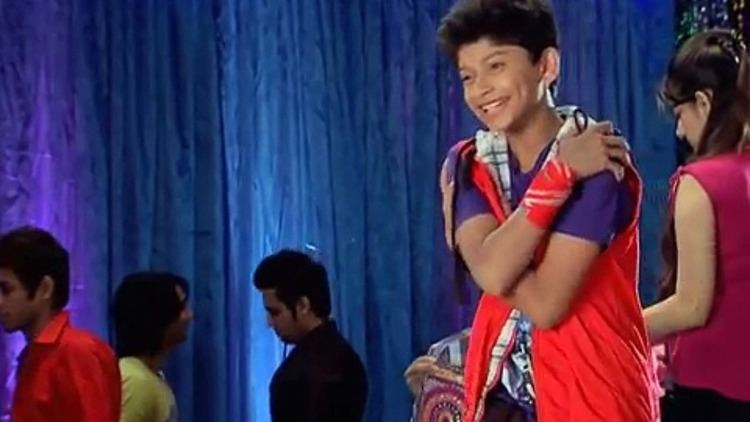 Neeladri Walia (Sparsh Shrivastav) is mostly known as Neel. He is the lead character of the series. He is a very talented dancer though having a great talent of dance is useful he discovers many problems with school activities. He thinks he is a cool guy because of his non studies attitude or taking part in activities which mostly children like at his age e.g. like playing video games. But ends in with some scolding from his mother or suffers some other problem. He is a dyslexic but it doesn't matter when he is helped by Yash or Vishal. He shares a brother-like relationship with Yash as they are best friends.
Yash Mehta (Ojas Godtwar) is the second lead character after Neel. He is the best friend of Neel. He is more talented than Neel and is not afraid of anything. Most the time when he is not at Shake it Up, he's at Neel's home. He is talented in studies (mostly), karate, dance and sports. He makes most jokes of Manjyoth and Mandeep (Ayush Narang and Riddhi Arora). He makes fewer problems than Neel. He helps Neel to overcome his dyslexia. He is known as Yash as he is totally outclass in dancing.
S.P Kiran Walia (Asawari Joshi) is the single mother of Ayush and Neel. As a police Inspector she is very strict and loyal and if anyone makes mistakes (except Ayush) she does not leave them. She always scolds Neel due to his poor results in school and whenever he makes a mistake. Sometimes she warns Shekhar Grover (Aksshat Saluja) because he helps Neel and Yash.
Ayush Walia (Faiq Shaikh) is the younger brother of Neel and the one that Kiran is never shouting. He likes to play video games a lot and whenever Vishal teaches a beat he starts to play videogames. He does mischief with Yash's brother and he is known as a Chick Magnet Boy.
Jay Mehta (Harsh Rajput) is the elder brother of Yash. Although he is a talented dancer he does not want to participate in Shake It Up because he wants to make girlfriends. He has a crush with Riya. He has also saved Yash and Neel many times. He is a very cool guy.
Dheeraj Dambole (Alam Khan) is the friend of Neel, Ayush, Yash and Jay. He is the one who sent Yash and Neel to Shake It Up. He always loses bets with Manjot and ends up giving his clothes.
Manjyot (Ayush Narang) is the twin brother of Mandeep. He is the foolish character of the series. He likes to wear shiny clothes. He wins some bets with Dheeraj and takes his clothes for his pets. He has a dialogue o ji my self Manjyot Pyar se Jo.
Mandeep (Riddhi Arora) is the twin sister of Manjot. She has similar habits like her brother. She has a dialogue And My Self Mandeep pyar se di and both twins say And ourself the Judwaa Jodi.
Vishal Buddhiraja is a friend of Ayush. He is most intelligent character of series. He is 5 years old and wants an admission in college. His mother always tells to learn some bully from Ayush. Even Ayush bullies with him. Ayush calls him Champu.
Shekhar Grover (Aksshat Saluja) He is the host of Shake It Up. He is also the judge of the show and chooses the one who has akal and shakal means mind and face and if anything is missing he doesn't choose.
Riya She is girlfriend of Jay. She speaks rarely.
'Mrs Sharma'/ Batliwala Aunty She is a 120-year-old woman. She loves to chit chat with her charitable trust nana nani samiti. She gives work to Dheeraj, Jay and Ayush, in return she gives them money.
Dina She is the girlfriend of Dheeraj.
Promotion
The cast of India's first 3D Dance Film 'ABCD- Anybody Can Dance' with YouTuber Yugvijay and Disney Channel's upcoming buddy comedy series 'Shake It Up' groove to an awesome medley in a special promotional music video which was aired during the first episode of The Suite Life of Karan & Kabir season 2. The first official promo/trailer was aired in the commercial of first episode of Disney Q Family Mastermind.
Premise
The Series revolves around the misadventures of best friends Neel (Neeladri) Walia and Yash (Yashpal) Mehta, two confident and energetic 13-year olds who are skilled dancers and are on the threshold of taking their steps into the world of professional dancing.
The teenage boys, get their first professional break when they're selected as Dilwale Picchwade (background dancers) on "Shake it Up, Mumbai," a popular TV dance show. Between learning a wide range of new dance styles, navigating the backstage antics at the show, they embark on a rollercoaster ride ofbalancing their new found independence and popularity with the demands of their school and family responsibilities.Some episode were not telecasted actors like Adhithya Vikram and Yugvijay Tiwari gave their appearance.
Background
The show's original concept was for Disney to create a female buddy comedy, only with a dance aspect. The dance concept is Disney's third original series, after The Famous Jett Jackson and Sonny with a Chance, to use a show-within-a-show format. The series is also the first Disney Channel Original Series since So Random! to have more than six primary contracted cast members at one time.
The show was ordered up as Disney's attempt in its first female buddy show, but with a dance-driven aspect. Initially carrying the working title Dance, Dance Chicago, the original description was described as the journey of two kids on a contemporary American Bandstand-type show. Television producers Chris Thompson, a former writer for Laverne & Shirley and creator of Bosom Buddies and Rob Lotterstein, who had worked on several series including Boy Meets World were assigned to work on the story.
The concept of the show has been noted to be very similar to that of fellow Disney Channel series Hannah Montana, and according to The Sun-Sentinel, Shake It Up is the same approach with dance. Additionally, the show is Disney's third series to have a show-within-a-show after "Silverstone" in The Famous Jett Jackson and "So Random/Mackenzie Falls" in Sonny with a Chance.
References
Shake It Up (Indian TV series) Wikipedia
(Text) CC BY-SA