Writer

Nick Cannon, Dylan Mulick

Tagline

It's something like a party

Similar

Drumline (film), King of the Dancehall (film), School Dance (film)
School gyrls movie with justin bieber
School Gyrls is a 2010 made-for-TV musical movie starring the pop band School Gyrls (Mandy Moseley, Monica Anne Parales, Jacque Pyles) and Lindsay Taylor. The film premiered on Nickelodeon on February 21, 2010, and later aired on TeenNick on March 19, 2010. The film was poorly received by critics and was the only promotion for the album of the same name by the stars of the film. The film was written, produced and directed by Nick Cannon, marking his film directorial debut.
Contents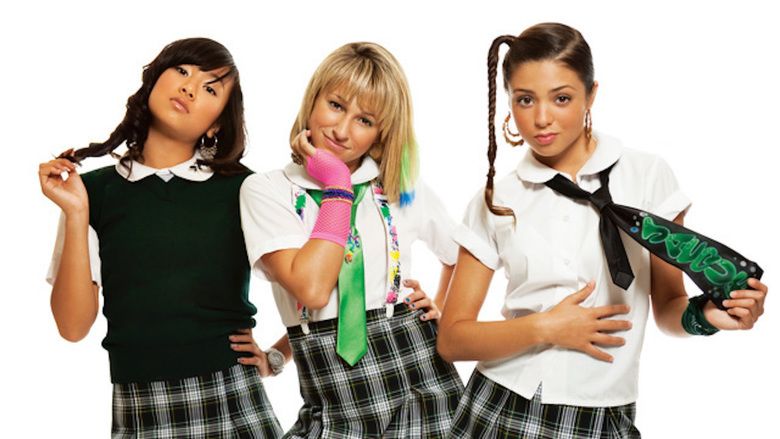 School gyrls movie part 1
Plot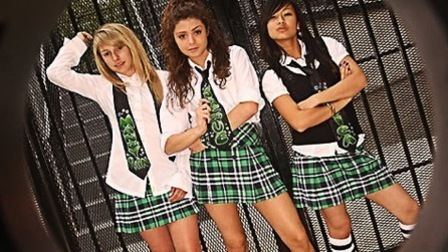 The film opens up with Mandy Rain (Amanda Moseley) talking about the school, and her likes and dislikes. While she is writing a song in her school-distributed POW journal, she bumps into Daisy, the school's terrifying hall monitor with bad breath (Cashae Davis). Next, we meet Jacque Nimble (Jacque Pyles) a bad girl who is at the school to "do her time", and Monica "Mo Money" (Monica Parales) a girl who claims to be rich and wants to be popular. Each of the girls end up in detention: Mandy for accidentally hitting a teacher with a cake while roller skating, Jacque for vandalizing a sign, and Monica for locking the girls bathroom and being late to class. In detention, Mandy and Monica share their stories of why they are in detention. Jacque, who gets offended at something Monica says, gets out of her seat to fight Monica. At that moment, Headmaster Jones (Angie Stone), her daughters Gibby and Gabi (Kristen Combs and Gabi Wilson) and Daisy, who is her niece, walk in before anything happens. Headmaster Jones puts the girls on trash duty for a month. When the girls go out to pick up trash, Monica sees her crush, Colin (Mathias Anderle). He is dating cruel and vindictive head cheerleader Bambi Lockwood (Lindsay Taylor).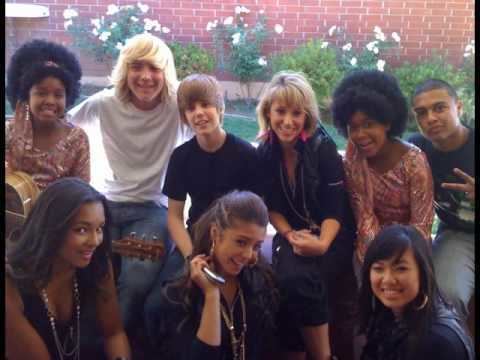 When Bambi sees Colin talking to Monica, she goes over to insult her, calling her a "wanna-be-me" and pours Gatorade on Jacque's jacket. The scene moves to them performing in the detention room (Detention). The girls decide to exact revenge on Bambi by entering the "Stuntin' Party", and to meet Mandy and Jacque's crushes Justin Bieber and Soulja Boy. The next day the girls sign up for the talent show. Bambi then tells them they will have to pay a $100 fee for each act and that they are not on her level. They begin a dance off, performing "What Goes Around". Later in detention, Monica says the money will be there the next day. Daisy, who was watching them, leaves and forgets her keys. The girls use the keys to break into the art room to decorate their room (Just a Kiss). Monica calls her mother and asks for $300, but then it turns out her mother needs the money. She then overhears Colin playing the guitar, and he apologizes for Bambi's behavior.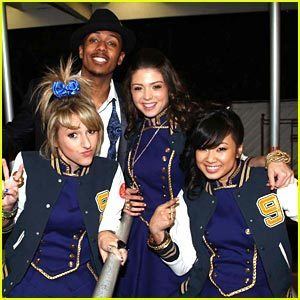 When Bambi overhears Monica tell Colin her real name, she breaks into the office to look at Monica's file (Something About Him). The next day Monica is seemingly on the phone with Beyonce. When Bambi ask to speak to her, Monica plays it off and says the call got dropped. Bambi snatches the phone to reveal that it was never on. She has her friend Claire (Jessica Jarrell) record everything. Bambi reveals that Monica is not rich, but in fact poor, and the reason she is in the school is because she has a scholarship. Bambi then insults Monica and tells her to "leave like her father did". A humiliated Monica hides in the girl's dorm room (I'm Not Just a Girl). Bambi later uploads the video on the internet.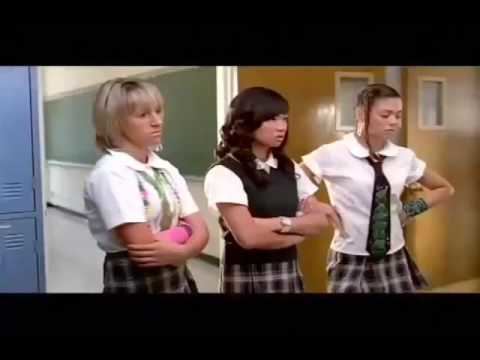 Mandy and Jacque try to cheer Monica up, but Claire walks in. Feeling bad for what happened, she gives them unflattering pictures of Bambi. This gives the girls the idea to make a calendar of Bambi's photos to pay their talent show fee (Extra Extra). The plan backfires, however, when Mr. Lockwood (Fred Willard) Bambi's father, and Headmaster Jones meet the girls to tell them they will not be attending the Stuntin' Party and are being placed in permanent detention. As the Stuntin' Party begins at Teen Island, the girls make a plan to break out of school. They lock Daisy in a closet and take her keys to a golf cart (Operator). At the Stuntin' Party, everybody performs including Justin Bieber and Kristinia DeBarge. When they get there, however, the show is over, and Mandy sees Bambi with Justin Bieber. They then have a dance battle with Bambi's crew (Get Like Me). The School Gyrls win the battle and take the trophy. At the end, they get a limo ride from Soulja Boy and Kristinia DeBarge. The movie ends with their music video (Something Like a Party).
Cast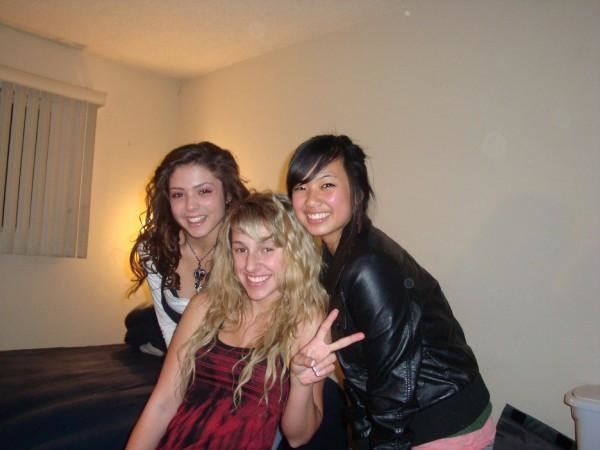 Amanda Mosley as Amanda "Mandy Rain"
Monica Parales as Monica "Mo'Money"
Jacquelyn Pyles as Jacque "Nimble"
Lindsay Taylor as Bambi Lockwood
Cashae Davis as Daisy Johnson
Angie Stone as Headmaster Jones
Mathias Anderle as Colin
Jessica Jarrell as Claire
Kristen Combs as Gibby
Gabi Wilson as Gabby
Lucky Perdana as Knight
Fred Willard as Mr. Lockwood
Agnes Monica as Jeane
Rydel Lynch as cheerleader
Cameo appearances
Justin Bieber as Himself
Soulja Boy as Himself
Kristinia DeBarge as Herself
Joseph Simmons as Himself
Riker Lynch as Himself
Nick Cannon as Lunch Lady
References
School Gyrls (film) Wikipedia
(Text) CC BY-SA
School Gyrls (film) IMDb
School Gyrls (film) themoviedb.org