Allen Dale "Sammy" Sessions (September 10, 1935 - December 17, 1977) was an American racecar driver.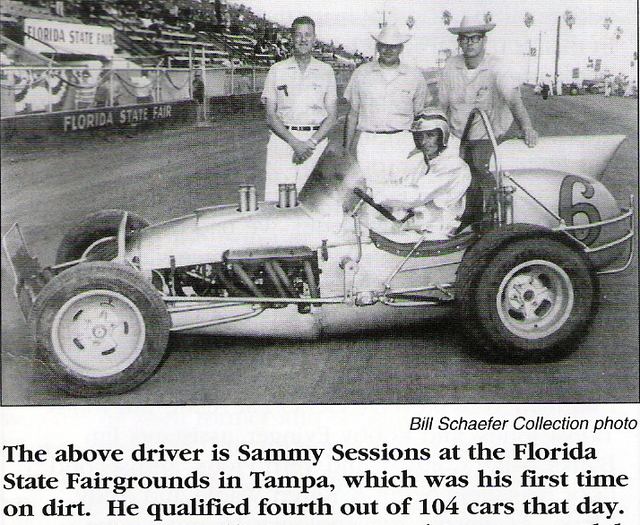 Born in Nashville, Michigan, Sessions died in a snowmobile racing accident in Alexandria, Minnesota. He drove in the USAC Championship Car series, racing in the 1965-1975 seasons with 62 starts, including the Indianapolis 500 in 1968-1973 and 1975. He finished in the top ten 21 times, with his best finish in 4th position on 7 occasions.
Based on information in "Donald Davidson's Indianapolis 500 Mile Race Annual 1974," Sessions was not given a chance to qualify for the 1974 Indy 500. Because of the "fuel crisis," Qualifications were cut to two days in 1974. May 11 was a short day of qualifying due to weather; on May 18 qualifications began about 15 minutes late due to administrative delays. Sam Sessions was at the line with engine running on May 18 when 6PM arrived. There were thirty-three cars in the field, but not everyone who entered in 1974 had a chance to qualify.
Sessions was also the 1972 USAC Sprint Car Series Champion.