Salman Ahmed Sharida (date of birth: May 19, 1968) is a football coach and a former Bahraini international footballer.Currently he is the coach of Pakistan national football team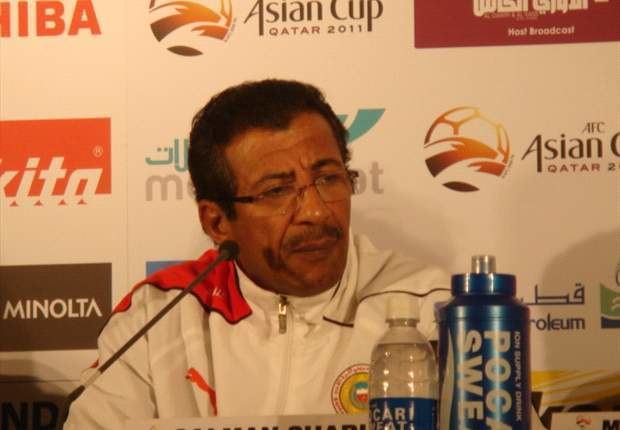 He represented Bahrain during the Asian Games in 1974. He became a coach, and managed the Bahrain national football team for a period of time. With a deal between the Bahrain and Pakistan on closer cooperation on football, he took charge of the Pakistan national football team from late 2005 with his first assignment being the South Asian Football Federation Gold Cup 2005.
Sharida employed attacking tactics and won his first match, with a 1-0 victory against Sri Lanka. This was followed by a win and a draw against Afghanistan and the Maldives respectively. In the semis, Pakistan lost to Bangladesh 1-0.
Within two weeks of the defeat, Sharida had to face Bangladesh again over two legs for the 2007 AFC Asian Cup qualification in a pre-qualifying round, losing 1-0 on aggregate.
Sri Lanka pulled out of the Asian Cup qualification, meaning Pakistan were given the spot instead. Pakistan were placed in Group C alongside Jordan, Oman and UAE. He with the PFF arranged a friendly against Palestine before the first match with Jordan. Pakistan lost both the friendly and the qualifier. In April, Pakistan played in the 2006 AFC Challenge Cup in Group D. He helped create an upset when Pakistan beat Kyrgyzstan 1-0, curtsy of a Muhammad Essa goal. They were unable to repeat that feat against Tajikistan, and then needing a win against one of the weakest teams in Asia to qualify, they were unable to beat Macao with the match ending 2-2.
Despite the inconsistency shown, it was an improvement on previous performances by the national team.
Between August and September, Pakistan fell to two heavy defeats in the Asia Cup qualifiers against Oman. They then lost to Jordan 3-0. In the final qualifier against the UAE in November, Sharida still stuck with the attacking football and Pakistan took a surprise lead thanks to Naveed Akram. After the break, UAE levelled and then took the lead, but Pakistan hit back with a Tanveer Ahmed header. Though they eventually lost 3-2, it was seen as a good result for Pakistan.
Just after that, he coached Pakistan in the 2006 Asian Games. There they lost to Japan 3-2, then lost to North Korea 1-0 and finally fell to another loss, this time to Syria 2-0. As Pakistan were expected to lose heavily to all three teams, this was seen as another step up. Their spirited attacking game that Sharida introduced was allowing Pakistan to become more competitive.
In 2007, he was to coach Pakistan for the Olympic Preliminaries against Singapore. Singapore were favourates to go through to the next round, but Pakistan defeated them 2-1 in the away leg and then came from 2-0 down to beat them 3-2 at home.
However, just before the first qualifying group stage matches, his relationship with the PFF turned sour when a pay dispute caused Salman to return to Bahrain, with just under 2 years of his contract remaining.
He now managed Muharraq Club and coached them to win AFC Cup 2008. He then managed the Al-Arabi club in Umm al-Quwain, UAE. He has signed as the coach of the Bahraini national team.