Occupation

Author




Name

Ruth Manning-Sanders





Role

Poet






Born

21 August 1886 (

1886-08-21

) Swansea, Wales


Died

October 12, 1988, Penzance, United Kingdom


Books

A Book of Mermaids, A Book of Charms and Chan, Scottish Folk Tales, The Red King and the Witch, A Book of Witches




Education

University of Manchester



Ruth Manning-Sanders (21 August 1886 – 12 October 1988) was a prolific Welsh-born English poet and author, well known for her series of children's books in which she collected and related fairy tales from all over the world. All told, she published more than 90 books during her lifetime.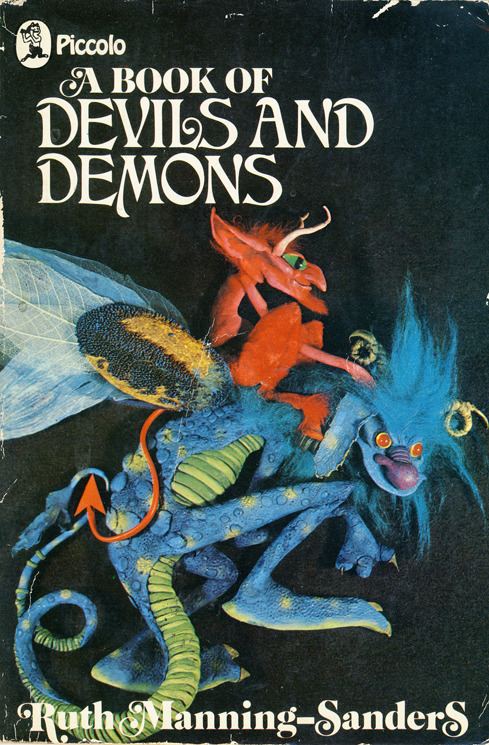 Biography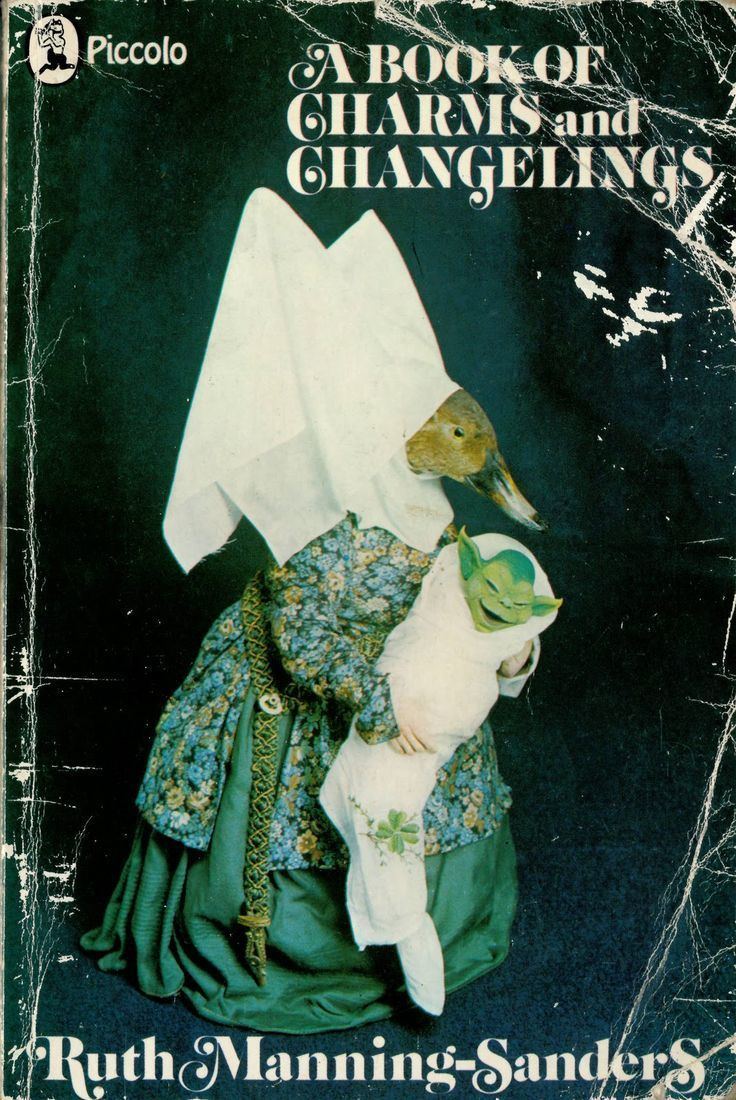 Ruth Vernon Manning was the youngest of three daughters of John Manning, an English Unitarian minister. She was born in Swansea, Wales, but, when she was three, her family moved to Cheshire, England. As a child, she had a great interest in reading books on many topics. She and her two sisters wrote and acted in their own plays. She described her childhood as "extraordinarily happy ... with kind and understanding parents and any amount of freedom."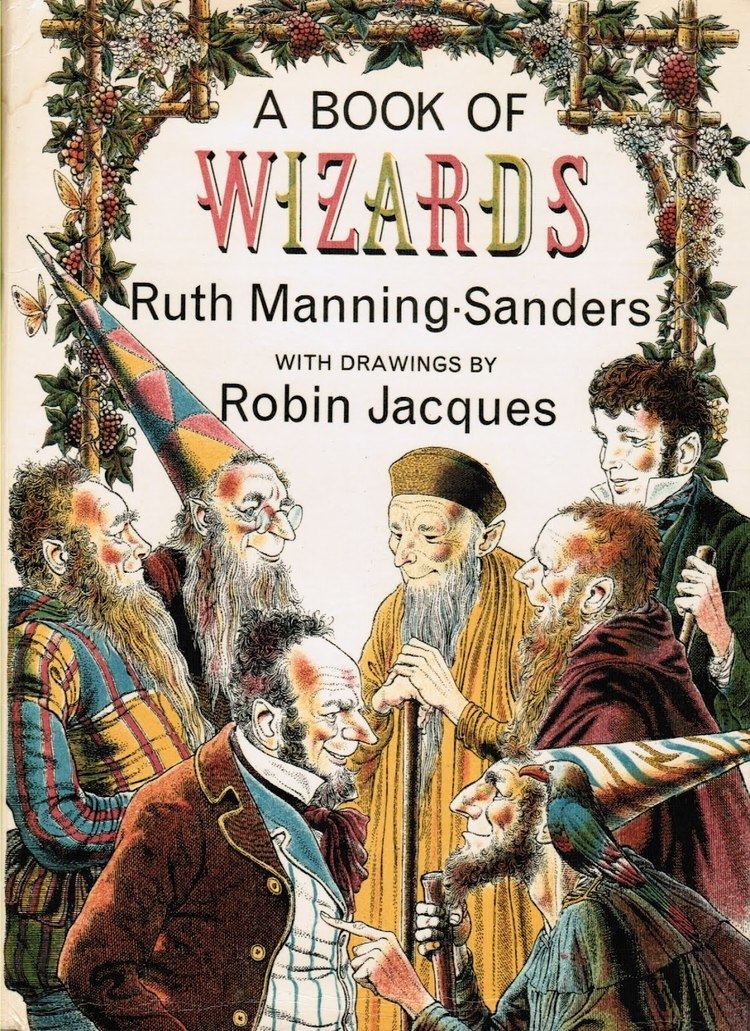 According to an autobiographical story she tells in the foreword to Scottish Folk Tales, she spent her summers in a farmhouse in the Scottish Highlands named "Shian", which according to Manning-Sanders means the place where fairies live; there old Granny Stewart loved to tell stories and Manning-Sanders loved to listen to them.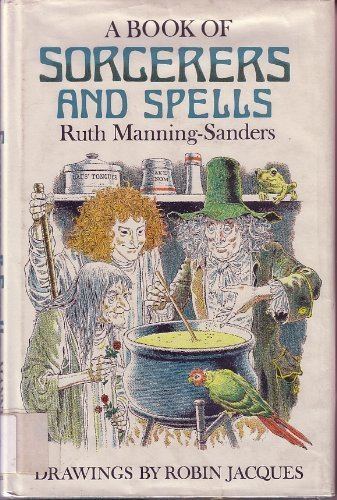 Manning-Sanders studied English literature and Shakespearean studies at Manchester University. She married English artist George Sanders in 1911 (they changed their names to Manning-Sanders) and spent much of her early married life touring Britain with a horse-drawn caravan and working in the circus, a topic she wrote about extensively. Eventually, the family moved into a cottage in the fishing hamlet of Land's End, Cornwall. She and her husband had two children together, one of whom, Joan Floyd (17 May 1913, to 9 May 2002), found some fame as a teenage artist in the 1920s, while under her maiden name of Joan Manning-Sanders.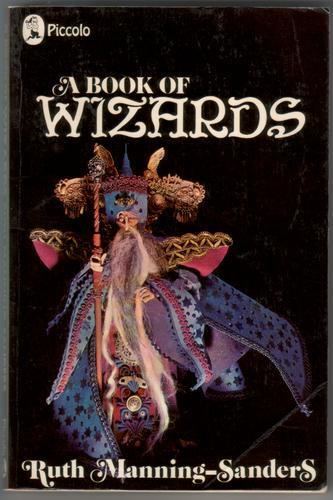 After the Second World War and the accidental death of her husband in 1952, Manning-Sanders published dozens of fairy-tale anthologies, mostly during the 1960s and 1970s.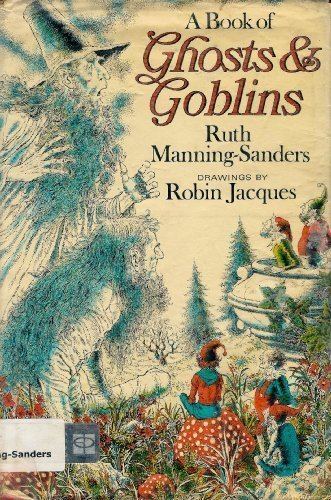 In the foreword to her 1971 fairy-tale anthology, A Choice of Magic, Manning-Sanders writes:
There can be no new fairy tales. They are records of the time when the world was very young; and never, in these latter days, can they, or anything like them, be told again. Should you try to invent a new fairy tale you will not succeed: the tale rings false, the magic is spurious. For the true world of magic is ringed round with high, high walls that cannot be broken down. There is but one little door in the high walls which surround that world – the little door of "once upon a time and never again." And so it must suffice that we can enter through that little door into the fairy world and take our choice of all its magic.
In the forewords to some fairy-tale compilations, Manning-Sanders discusses the origins of the tales she is retelling. The stories in A Book of Dragons hail from Greece, China, Japan, Macedonia, Ireland, Romania and Germany, among other places. Manning-Sanders goes out of her way to state that "not all dragons want to gobble up princesses." She thus includes tales of kind and proud dragons, along with the savage ones.
Some insight into how Manning-Sanders believes fairy tales should usually end can be gleaned from a passage in her foreword to A Book of Witches:
Now in all these stories, as in fairy tales about witches in general, you may be sure of one thing: however terrible the witches may seem – and whatever power they may have to lay spells on people and to work mischief – they are always defeated. ... Because it is the absolute and very comforting rule of the fairy tale that the good and brave shall be rewarded, and that bad people shall come to a bad end.
Along those same lines, Manning-Sanders notes in the foreword to A Book of Princes and Princesses:
And so you will find, as you read these stories, that they all have one thing in common. Though they come from many different countries, and were told long, long ago by simple people separated that they may not even have known of each other's existence, yet the stories these people told are all alike in this: they every one have a happy ending.
While many of the tales Manning-Sanders relates in her various fairy-tale anthologies are not commonly known, she also includes stories about some famous literary and cultural characters, such as Baba Yaga, Jack the Giant-Killer, Anansi, Snow White, Hansel and Gretel, Robin Hood and Aladdin. The dust jacket for A Book of Giants describes her writing style: "Mrs. Manning-Sanders tells the stories with wit and good humor. There is not a word wasted."
Manning Sanders died in 1988 in Penzance, England.
In the February 1989 issue of The Junior Bookshelf, Marcus Crouch wrote, "For many long-lived writers, death is followed by eclipse. I hope that publishers will continue to re-release Manning-Sanders's priceless treasury of folk-tales. We would all be the poorer for their loss."
References
Ruth Manning-Sanders Wikipedia
(Text) CC BY-SA