Covid-19
Severodvinsk




1993




Yasen-class submarine




15 June 2010




8.4 m




Sevmash




Severodvinsk




30 December 2013




1993




119 m




14 m






In active service, as of 2014
K-560 Severodvinsk is a Yasen-class submarine nuclear attack submarine of the Russian Navy. The construction of the submarine started in 1993 and was first planned to be launched in 1998. However budgetary problems delayed the construction for years, and it was only launched on 15 June 2010. Severodvinsk began sea trials on 12 September 2011. The submarine returned from her first voyage by 6 October 2011.
Severodvinsk's torpedo-launching systems have been fitted behind the compartment of the central station.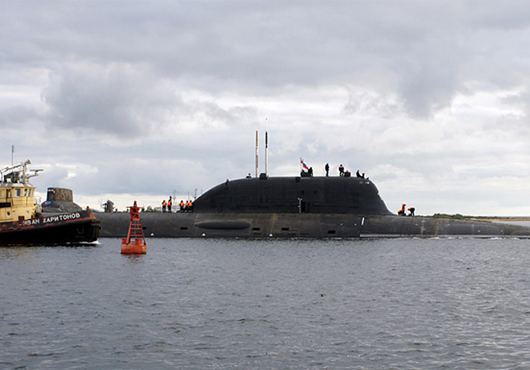 On 7 November 2012, the boat (while submerged) successfully launched a Kalibr cruise missile (anti-ship version) at a sea target in the White Sea. Later that same month the submarine successfully test fired two additional (land attack) cruise missiles. The first land attack SLCM was launched on 26 November 2012 from a surfaced position and a second two days later from a submerged position.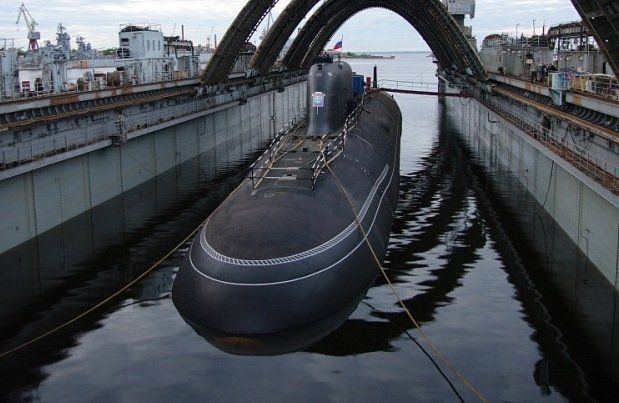 Severodvinsk was handed over to the Navy in late December 2013. The flag-raising ceremony was held on 17 June 2014 marking its introduction into the Russian Navy.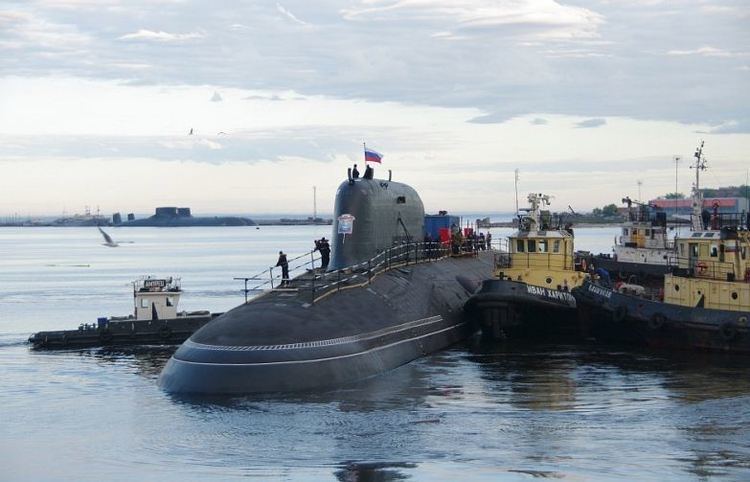 In November 2014 the submarine successfully tested its rescue capsule which surfaced from a depth of 40 metres (130 ft) with five crew members inside.
Severodvinsk became combat-ready in early 2016. At the end of April 2016, K-560 conducted drills using 3M14 missiles.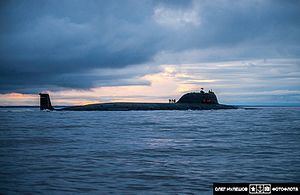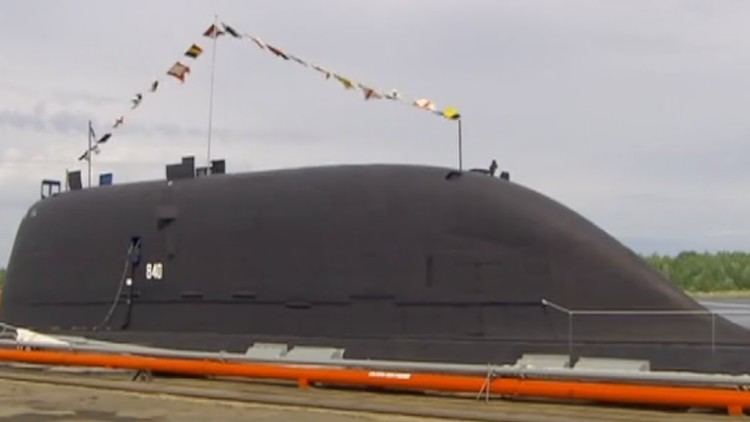 Russian submarine Severodvinsk Wikipedia