Rufus Bernhard von KleinSmid (1875-July 9, 1964), often also spelt Kleinsmidt, was the Seventh President of the University of Arizona (1914–1921) and the Fifth President of the University of Southern California (1921–1947).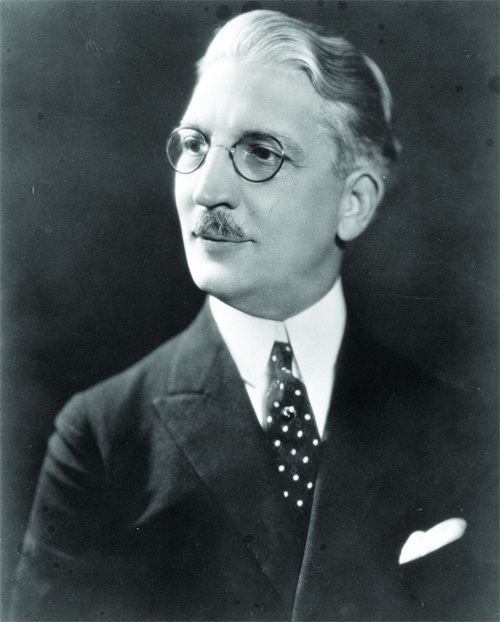 KleinSmid started his academic career at DePauw University where he was a Professor of Education and Psychology. He became USC's fifth president in 1921. A high priority of his administration was to expand professional training programs, and President von KleinSmid also presided over a building program that added nine major structures to the university campus. By the end of his first decade in office, USC had attained full national accreditation, established a graduate school to unify graduate work across the university, and had become a large non-denominational institution.
With the onset of the Great Depression at decade's end, USC was forced to retrench in the 1930s. During World War II (1939–1945), army barracks were constructed on campus, and the curriculum reflected a wartime emphasis on international relations, history, geography, languages, science and the like. Some 2,000 military trainees added to crowded conditions on campus. After the war, the lack of space at USC grew even worse, as the G.I. Bill brought former servicemen to the university for study. Enrollment soared from 15,500 in 1945 to more than 24,000 in 1947. In 1947 KleinSmid, then aged 70, elected to step down and became USC's chancellor, a position he held for the remaining seventeen years of his life.
He was recognized as "one of three of the nation's most distinguished citizens" through the National Institute of Social Sciences Gold Medal Award. On an international level, KleinSmid received awards from 20 national governments for his achievements.
The Swiss-born American artist Adolfo Müller-Ury (1862–1947) painted his three-quarter length portrait in 1931; it was the gift of the Doheny family to the University of Southern California, who de-accessioned it in the 1980s.
KleinSmid was a skilled fencer, and helped found the USC Fencing Club.
A passionate supporter of eugenics, which he described as "the science of good birth", and related sterilization programs, KleinSmid co-founded the Human Betterment Association. He argued that "The acceptance is even now upon us, and the application of the principles of Eugenics to organized society is one of the most important duties of the social scientist of the present generation."
KleinSmid died on July 9, 1964.