Roger Scott Craig is an Irish musician who started his career with The Merseybeats in the early 1970s, along with members, Tony Crane, Derek Cashin, and Tony Coates. They later left "Tony Crane and The Merseybeats", to form a band called Liverpool Express, with musician, Billy Kinsley.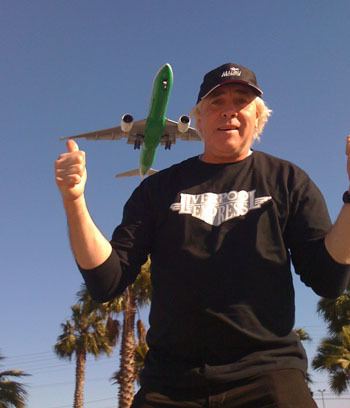 Liverpool Express experienced chart success with "You Are My Love", mentioned by Paul McCartney as one of his favourite love songs, plus "Everyman Must Have A Dream", "Dreamin", "Hold Tight", and "Smile". They toured the UK and Europe supporting Rod Stewart, released more singles, and were successful in South America (they were the first band to play large stadiums in Brazil). They later played at the Royal Gala Performance at the request of Prince Charles, at the Empire Theatre in Liverpool. After three albums, they had no further chart success.
Craig left Liverpool behind in 1981 to settle in California. He joined the band Fortune, and they recorded one album in the mid-eighties. During this period he joined Nina Hagen's band, and appeared on her album, In Ekstase. They toured Europe and South America and played to hundreds of thousands of people at the Rock in Rio concert in Brazil.
He, along with Larry Greene formed the band Harlan Cage in the mid-nineties, and they recorded and released successful albums right into the 2000s until a 'Best of' album was commissioned. Roger formed the side-band, 101 South, in 2000 and they recorded three albums together. In 2002, it was Craig's idea to release a greatest hits compilation album for his old band, Liverpool Express. The album was successful and a reunion concert in Liverpool soon followed. Roger met with Billy Kinsley to write an album of brand new Liverpool Express material. The album was eventually released and named 'Once Upon A Time' in 2003.
Craig is also a composer of movies and many successful TV commercials.